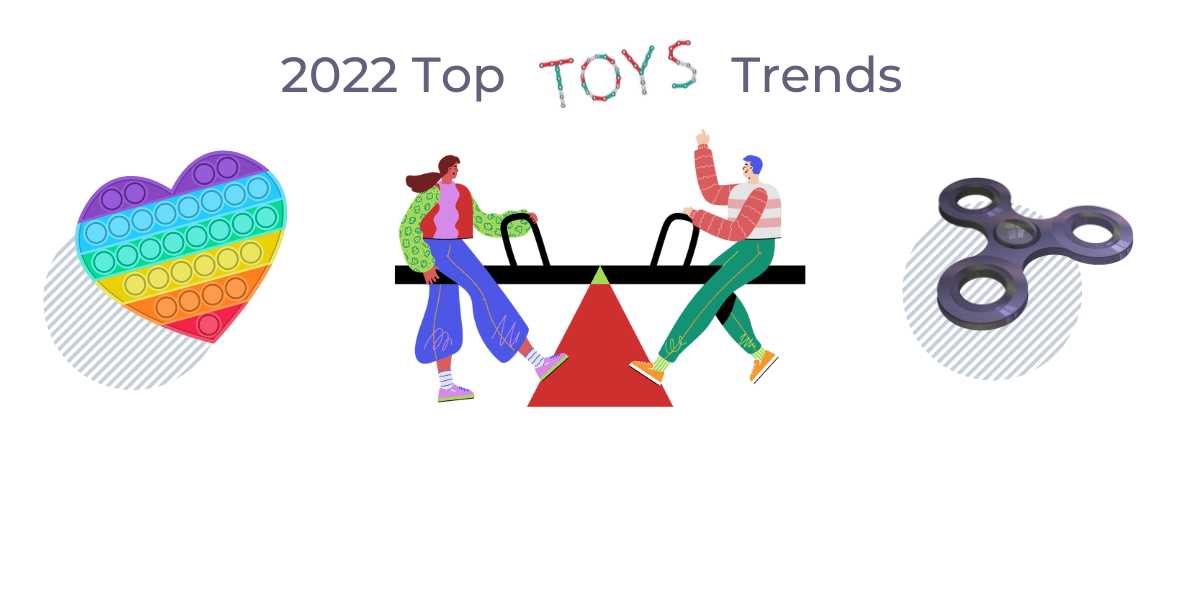 Max
11
min read
Toy Trends 2022
No matter what time of year it is, there's always a need for new toys. And luckily for us, the toy industry never stops churning out new and innovative products; if you're looking for ideas on what to buy your kids this year (or next), read on! We cover a wide range of popular toy trends that will please both young and old alike.
As parents, we always look for the latest and greatest toy trends to make our kids happy (and hopefully avoid tantrums). Look no further – we have compiled a list of the top toy trends for the first quarter of 2022. And even better, you will be considered a hero in your child's eyes for getting them any of these toys.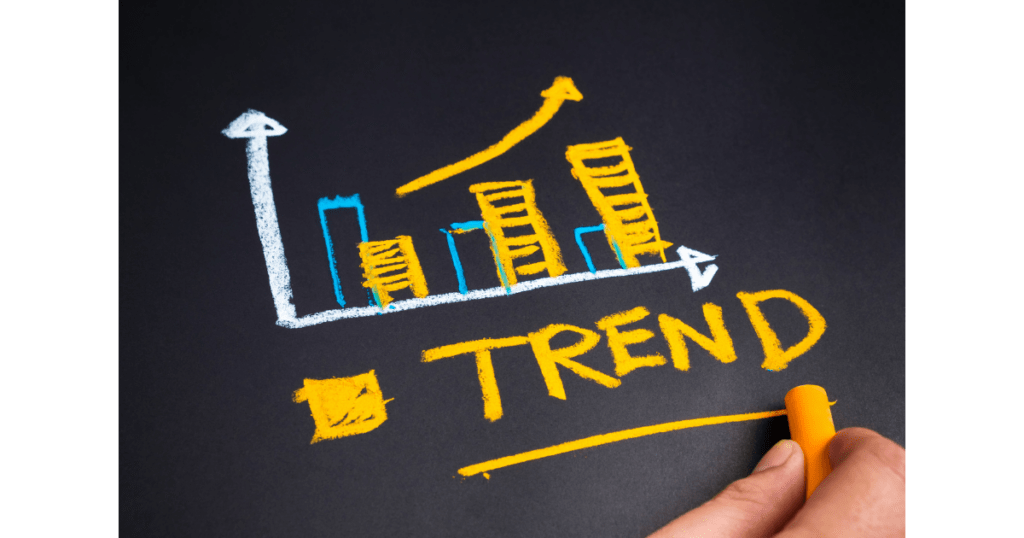 Interestingly, as more and more kids stay home due to the coronavirus pandemic, many of the top picks for toys this year are things the whole family can play with together. According to the latest toy research trends, one of the most popular categories is "Generations of Play." This category includes nostalgic classics as well as modern takes on old-school games.
Toy trends tend to change yearly, and the first quarter of 2022 is no exception. However, that doesn't mean you can't find some great gifts for children this year. We've scoured some top toy wish lists and all-around great gift ideas to bring you the best-selling toys and games from the top toy retailers. So we've got you covered whether you're looking for a new Barbie doll or the latest video game.
But wait, there's more! These top toy trends are actually on sale right now too. So get your sale on and get these hot toys before they're all gone!
Star Wars squeeze toys are a great way to add fun and excitement to playtime. These 7-piece sets include all of your favorite characters, such as Rey, Finn, Luke Skywalker, Darth Vader, and more. They're perfect for kids and collectors alike.
Your little one will love this 7-piece Star Wars squeeze toy set. The toys are soft and squishy, making them perfect for squeezing and playing with. Plus, the characters are hidden in different parts of the house, so your child can have fun finding them in the morning.
The Musical Rhymes Toy Book by VTech is a great way to introduce your child to classic nursery rhymes. The book features five colorful piano keys that play different piano sounds and fun play pieces that slide and twist. This will help your child build motor skills and learn about colors and instruments.
One of the top toy trends for the first quarter of 2022 is the VTech Musical Rhymes Toy Book. This interactive storybook provides visual stimulation with brightly colored pages and a light-up star that flashes along the sounds. In addition, there are two fun modes: the learning mode that introduces age-appropriate vocabulary and the music mode that plays music and instrument sounds.
The LOL Surprise OMG House of Surprises is one of the top toy trends for the first quarter of 2022. It is a beautiful four-story house that comes with 85 surprises. It measures 4 feet tall by 4 feet wide and includes ten rooms, including a bedroom, bathroom, fully equipped kitchen, living room, pool, rooftop patio, movie theater, diner, and more.
In addition to the features mentioned, the LOL Surprise OMG House of Surprises also comes with a spiral slide and furniture that transforms. The rooms even spin, giving your dolls an even more immersive experience. Plus, you can enjoy the interactive lights of the firepit on the rooftop patio. And if that's not enough, there's also a working elevator that fits 2-3 dolls, LOL Surprise dolls, and OMG fashion dolls.
YuMe Harry Potter Magical Capsule is a toy released in the first quarter of 2022. It is a two-pack that contains two Hogwarts-inspired crests, two Harry Potter characters, two spellbooks, two glow-in-the-dark clue cards, four surprise accessories, two wands, and two large accessories.
In addition, the YuMe Harry Potter Magical Capsule set is one of the top toy trends for the first quarter of 2022. It features various secret clues and spells that can be discovered with a water reveal. You can also collect rare and ultra-rare characters with this set.
The Paw Patrol Robotic Build-A-Bot is a new toy released in the first quarter of 2022. It is a robotic toy that allows users to build paw patrol characters. The toy comes with 20 pieces that can be assembled, disassembled, mixed, and matched to create different characters.
Children can now have the Paw Patrol Build-A-Bot, tools, and educational toy. These Paw Patrol Toys will help foster a child's interest in science, technology, engineering, and math (STEM). With these fun and exciting boys and girls' toys, children will assemble the mechanical parts, learn about gears and electric power, and study robotics.
Flappy the Elephant is a Baby GUND favorite of babies everywhere. This adorable, soft singing elephant comes to life with a button, featuring two play modes to entertain and delight the baby. Press either foot to sing or play peek-a-boo! In addition to being an entertaining toy, Flappy also helps promote the baby's development with cause-and-effect interaction and early language skills.
Flappy the Elephant is one of GUND's latest interactive plush toys. By pressing Flappy's left foot, you can engage him in an interactive peek-a-boo game. Press his right foot to sing along to "Do Your Ears Hang Low?" in a cute child's voice while his ears flap to the rhythm!
This DC Multiverse Batman Beyond Glow-in-the-Dark 7-Inch Scale Action Figure is a highly articulated figure that is based on the battle-damaged look of Batman in the popular animated series Batman Beyond. The Batsuit's circuitry is exposed with glow-in-the-dark details, making it a cool and unique collectible for show fans. This figure also features ultra-articulation with up to 22 moving parts for a full range of posing and play options.
This action figure is based on the popular Batman Beyond TV series, which takes place in a future where an aging Bruce Wayne mentors a new, high-tech Batman. The figure comes with a Batarang, two jet-booster effect parts, a pair of alternate hands, and a flight stand. It's perfect for recreating scenes from the show or just posing on your shelf!
My Squishy Little Dumplings are a new interactive toy becoming increasingly popular. These toys are small, soft, and round, with a face on one side and a dot on the other. When you squeeze their cheeks, their body pops out, and their personality comes to life. They are available in the toy store Doe and Dot.
As for the toy itself, it's a small ball that you can squeeze to make its "dumpling" form. Fifty reactions and emotions come with it, depending on how you play with it. Each set has two accessories so kids can have more fun playing with them. The toys are already in stock, so get them while they're still hot!
The CoComelon Deluxe Interactive JJ Doll is one of the top toy trends for the first quarter of 2022. This little guy is a best seller with his ever-growing popularity for all things CoComelon.
. Kids will love interacting with this adorable doll, who can eat peas and respond to various prompts with sounds and songs.
5 Surprise is back and one of our top picks of the year. This one comes as a fun pack of 2 with five surprises. The toy trend for 2022 is all about mystery capsules, so this one is sure to be popular!
In addition, the top toy trends for the first quarter of 2022 include surprise toys and mystery capsules. These tend to be collections of small, collectible toys from some of their favorite tiny brands, including Sponge Bob, Fingerlings, Nickelodeon Slime, and so much more. Kids love the excitement and anticipation of not knowing what they will get until they open the mystery capsule.
Calming toys are becoming increasingly popular as people search for ways to reduce stress. This Purrble toy is a great example of a calming toy that is both soft and interactive. It was designed with research to help provide stress relief for kids.
Purrble is a cuddly toy that helps children to calm down. It will purr when its heart rate sensor detects an increased heart rate. This will help the child to relax and fall asleep.
Marvel's Spider-Man is one of the most popular superheroes, and his newest toy is sure to be a hit. This change' n go web crawler converts from a racer into a wall-crawler so that he can rescue anyone anywhere. It also includes a posable Spider-Man for extra fun.
It wouldn't be the holidays without at least one hard-to-find toy, right? Unfortunately, this cauldron has been so hard to find in stock, but if it's on your list, you may luck out.
The Magic Mixies Magical Misting Cauldron is one of the top toy trends for the first quarter of 2022. This toy allows children to mix a potion and create their magical pet. The set comes with all the ingredients needed for the potion and a special wand that helps make the magic happen.
Kids will love the Magic Mixies Magical Misting Cauldron as their furry friends magically appear and make cute sounds. The cauldron also has 50 different sounds and reactions so that kids will be entertained for hours.
Nintendo's Super Mario Deluxe Bowser's Castle is one of the top toy trends for the first quarter of 2022. This interactive castle features hidden traps, like spinning fireballs, a cage, a moving lift, and a trap door. It is sure to be a hit with kids and adults alike.
Nintendo is coming out with a Super Mario Deluxe Bowser's Castle, one of the top toy trends for the first quarter of 2022. The set will include a trigger-able trap door that drops Bowser into lava – accompanied by authentic game sounds and music, making it an iconic addition to any Super Mario fan's collection.
This Flamingo is the top toy trend for the first quarter of 2022. It is called Gotta Go Flamingo, a singing flamingo that poops. Kids love it because it is funny and gross, and parents love it because it teaches kids about potty training.
This new toy is based on the popular Gotta Go series of books. In the book, Sherbet helps children learn to use the toilet. The toy version is a singing flamingo that poops into its little toilet. Children feed it its Magical Flamingo Food, and once it starts singing, they know it's time to go!
Star Wars Grogu The Child is a remote-controlled plush toy of baby Yoda from the popular movie franchise. This toy is perfect for kids who love Star Wars and want their baby Yoda to play with. It features four modes of play – Follow Me, Hide & Seek, Curious, and Sounds. You can also use the joystick to move baby Yoda wherever you want.
Lego Hidden Side is a line of Lego sets designed to be used with the accompanying app. The app allows you to control the ghosts in your set and complete various challenges.
Lego Hidden Side is a new line of Lego sets that are augmented reality. The Graveyard Mystery set is one of the more popular ones in the line. It comes with a phone app that allows users to see and interact with the ghosts in the set.
Throw Throw Burrito is a new and exciting game quickly gaining popularity. It is a dodgeball-style game, but you get to throw actual burritos with a fun twist! The game can be played indoors or outdoors, perfect for any occasion.
The Glow in the Dark Stomp Rocket is a best-selling toy that has been updated with a new twist – it glows in the dark! Kids will love stomping on the launcher and watching the rockets soar high into the sky.
Fidget spinners were all the rage last year, but it looks like they are on their way out. Instead, a new toy- Tetris Push + Pop Bubble Fidget/Sensory Toy has taken its place. These toys are essentially a more complex version of the popular bubble wrap. Kids (and adults) can pop the bubbles for a tactile and sensory experience.
Pop is a type of bubble toy where you push the bubble out of a small hole in the center. This version combines the popping pleasure with Tetris, providing an extra level of satisfaction.
The Got2Glow Fairy Finder is a top toy trend for the first quarter of 2022. It is a jar with a light show and features over 30 virtual fairies. The idea is that the fairies will fly out when you open the lid, and you can catch them.
The Got2Glow Fairy Finder is the perfect toy for kids who love to explore. The game is simple enough that a child can play it, but there are enough layers of complexity that an adult can enjoy. Plus, with new locations and rare fairies to find, the game is always exciting. Kids will love the bright colors and interactive nature of this toy.
This Mr. Potato Head Playskool Movin' Lips Electronic Interactive Talking Toy is one of the top toy trends for the first quarter of 2022. This updated spud (stud) features lips that move, along with over 40 phrases and songs. Just in case you've wondered what he's had to say all these years. Just us?
Remote control cars are always a popular toy choice, and the Monster Jam Official Mega Grave Digger is sure to be a hit this year. The truck is over 2 feet long and can easily roll over off-road obstacles. It's also lightweight, making it easy for kids to control. Plus, who doesn't want to drive a monster truck?
One of the top toy trends for the first quarter of 2022 is Little People toys. These toys allow kids to imagine themselves in different roles and situations, including becoming an Assistant Regional Manager in The Office.
In addition to the popular TV show, figures in the Little People line include characters from The Office. This is great news for fans of the show, as they can recreate scenes with their favorite characters. But, unfortunately, that's why she said jokes would not be included.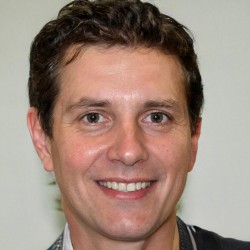 Latest posts by Damian Wilcher
(see all)
prev postFidget Toys: How To Help With Your Child's Fidgeting and Anxiety
next postA Geek's Guide: Geek collectibles are not toys to play with!