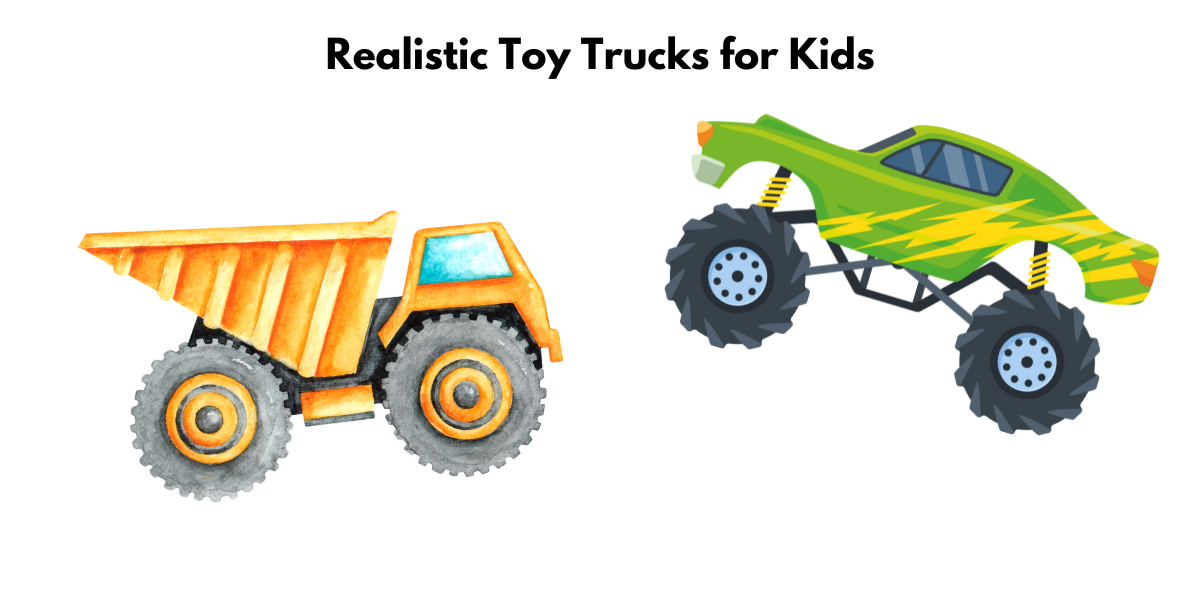 Max
12
min read
What are Realistic Toy Trucks?
Realistic toy trucks are miniature but detailed replicas of actual trucks that your child can play with, just as though they're operating the full-sized versions. Manufactured and modeled with precision, Bruder toy trucks are one striking example of these playful, lifelike machines.
These German-made toy vehicles, created from sturdy ABS plastic, reflect durability and realism in every detail. Built to a perfect 1:16 scale, they emulate actual trucks, boasting features like removable wheels, rotating steering wheels with horns, and light and sound functions.
So, when you bring home a Bruder toy truck, you're not just gifting your little one an ordinary toy, but an authentic real-world experience! Whether it's a CAT Skid Steer Loader or the robust Jeep Wrangler Unlimited Rubicon, playing with realistic toy trucks can provide endless hours of imaginative construction and adventurous play for your kids!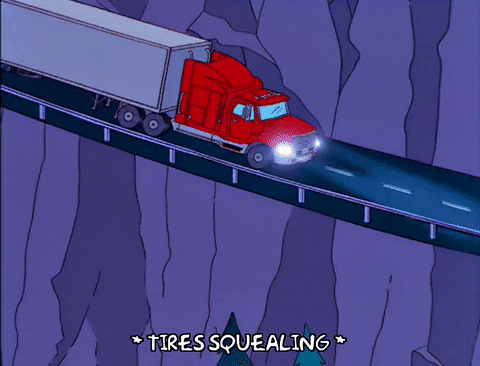 Factors to consider when buying Realistic Toy Trucks for Kids
1. Price
Purchasing high-priced items like the Kulamoon toys, retailing from $246.99 to $249.99, ensures quality and durability, providing endless hours of fun.
Free shipping included with Kulamoon toys makes them more cost-effective, giving the buyer more bang for their buck. This is helpful for parents on a budget who cannot afford additional shipping costs.
However, toys without remote controls may not justify their high price, as the play experience could be limited.
Lower-priced toy trucks ($74.99 and $78.95) provide a more cost-effective option. Being data-driven, we can notice a moderately good review rating for lower-priced items (4.1 out of 5 reviewed by 10 buyers).
2. Quality
From the design to the manufacturing, quality plays a significant role. A realistic toy truck made with attention to detail would attract your little one's interest and make their playtime more interactive and informative. Realizing this, make sure to choose toys that score high on customer satisfaction with superior ratings and reviews. Quality shouldn't be compromised. Instead, make it the driving force in selecting your child's next favorite educational toy!
3. Features
Choosing the perfect realistic toy truck for your child could be the key to endless fun and learning. Make an informed choice by considering these vital features.
Detailed Design: A toy truck with realistic detailing will stimulate your child's imagination. For example, search for trucks with moving parts and accurate paint jobs.
Sturdy Construction: Kids play rough, so you'll want a toy truck that can withstand some wear and tear. Durable plastic and die-cast metal are good materials to look for.
Educational Value: Look for toy trucks that can help your child learn while they play. This could be anything from understanding basic physics while playing with dump trucks to learning about recycling with a toy garbage truck.
4. Accessories
When considering accessories for toy trucks, look for the following features:
Storage part for tools and accessories
Realistic truck features like hazard lights and sound functions
Interactive elements like a rotating steering wheel with a horn
Removable wheels or a remote control key
5. Engine power
Engine power in toy trucks is not just about speed; it's the heart and soul that drives the toy's performance. It enhances the overall playing experience, immersing kids into a realistic world of truck mechanics and operations.
Engine power undoubtedly enhances a toy truck's performance, making it more exciting for kids fascinated by mechanics and adding a touch of reality to their playtime. For parents, it's advisable to consider the engine power when choosing a truck toy for a more engaging and educational playtime experience, ensuring a toy that will keep their child intrigued for hours on end.
6. Ground clearance
Ground clearance, the distance from the truck's base to the ground, affects its performance on different terrains. Lower ground clearance, like the CAT multi-terrain loader with rubber chains, allows easier maneuverability and a smoother ride, making playtime more enjoyable and less frustrating for the little ones.
When buying toy trucks, look for information about the ground clearance in the product details. Ideally, opt for trucks with lower ground clearance for indoor or ceramic floor play, and higher ones for outdoor or rougher terrains. With the right choice, your child's playtime will zoom to new heights!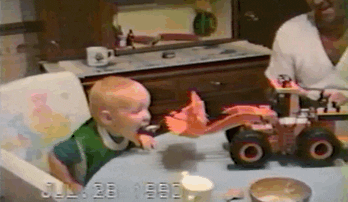 7. Tires
These key features should be considered when evaluating the quality of toy truck tires:
Durability: The tires must be constructed from strong, resilient plastic to withstand rigorous play sessions.
Removability: This enhances the toy's realism and encourages problem-solving as kids learn how to fix a 'flat'.
Suitable for all surfaces: Tires should be crafted to handle smooth and rough play surfaces alike.
8. Steering
In the world of realistic toy trucks for kids, the importance of a steering feature cannot be overstated. When choosing a toy truck, the steering element becomes a key factor due to several compelling reasons.
Firstly, it enhances the child's hand-eye coordination. Steering the truck allows the little one to understand and relate hand movements to changes in the direction of the vehicle.
Secondly, it promotes cognitive and concept learning. Rotating a steering wheel helps kids grasp the basic principles of motion and direction.
Lastly, having a steering wheel with a horn adds to the overall realism of the toy truck. This boosts their creativity and imagination during playtime.
9. Load capacity
Toy trucks aren't just for play, they're stepping stones for little engineers! As a parent, you might wonder about the significance of load capacity in these toys. Here's why it matters:
It influences play quality. High-load capacity toy trucks, like the large toy truck with a 10,000-pound capacity, allow kids to lift heavy miniature items, resulting in realistic play.
It promotes an understanding of real-world machinery concepts. By experimenting with how much their toy trucks can carry, kids gain a rudimentary understanding of load and capacity.
It enhances the toy's durability. Toys with higher load capacities tend to be sturdier, lasting longer under the rigorous play conditions of imaginative youngsters.
10. Driving modes
Why driving modes matter:
They increase interactive potential: Kids can operate the toy trucks themselves through pedals and steering wheels, enhancing their motor skills and coordination.
Parental control: A driving mode like the 2.4 GHz remote control allows parents to be in charge, providing an additional layer of safety.
Versatility: Some features like a manual control bucket allow kids to experience the operations of a real construction vehicle, promoting cognitive development.
Infusing Technology: Features like Bluetooth, AUX port, and USB for music and stories make the drive more fun and enjoyable, keeping kids entertained.
Safety measures: Options like a slow start function can reduce the impact of sudden acceleration on children, reiterating safety while driving.
11. Warranty
Shopping for realistic toy trucks for kids can be quite an adventure! However, it's vital not to overlook the importance of a warranty while making your purchase. Here's why:
A warranty assures you, the buyer, that the product has passed rigorous quality checks.
It provides a safety nest in case the toy breaks or malfunctions, acting as a promise by the manufacturer to repair or replace the toy.
The longer the warranty period, the more confident you can be about the product's durability and the manufacturer's faith in it.
12. Maintenance
Keeping kids' toy trucks in top-notch condition enriches their play and learning experience. Proper maintenance extends the toy's lifespan, ensuring lasting fun and education.
Always ensure the truck is clean. Wipe it regularly with a soft cloth to avoid grime build-up that can impede the toys' functionalities.
Regularly check the tires and bolts, essential parts in enhancing your child's cognitive learning. Replace them when necessary.
The assembled screwdriver, with a socket wrench, is a handy tool teaching kids not just mechanics but also responsibility for their belongings. Teach them its proper use.
Check the oil dipstick now and then. It's crucial for imparting knowledge about car mechanics.
Lastly, remember safe storage. Keep the toy in a dry and safe place to prevent wear and tear.
13. Safety features
When buying realistic toy trucks for kids, prioritizing safety features shouldn't be an option, but a must. These toys do more than entertain; they cultivate essential skills while ensuring the child's well-being. Safety features are crucial to prevent potential hazards such as choking or physical injuries, particularly when the toys come with removable parts like wheels, bolts, or remote control keys.
Common safety features in toy trucks include:
Non-toxic materials, preferably strong and durable plastic
No sharp edges or dangerous moving parts
Choking hazard warnings for small parts
Age suitability labels
Expert tips to consider when reviewing these safety features include checking for regulatory compliance such as CE, ASTM, or CPSIA marks, and ensuring the toys are battery-safe and are suitable for the child's age and capabilities. Remember, safety comes first with every fun-filled playtime.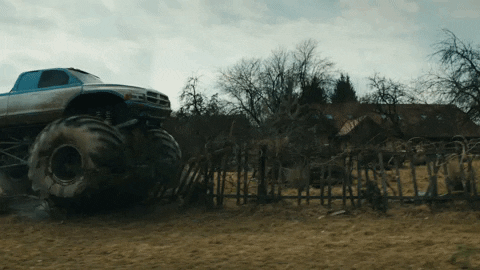 Review of the Best Realistic Toy Trucks for Kids
Looking for the perfect toy for a little one who loves to play pretend? Our researched and tested selection of the best realistic toy trucks will absolutely delight any kid – and even the kid at heart!
Reasons these Toy Trucks are the Best:
The toy trucks are well-crafted and sturdy enough to endure years of imaginative play.
Customer feedback emphasizes the standout quality and great customer service available for these products.
They're designed not only for fun but are also helpful aids in developing motor skills and imaginative play.
Standout Features Include:
The Remote Control Toy Garbage Truck has built-in music and sounds and is crafted from BPA and lead-free material.
The Toy Garbage Truck for Toddlers offers indoor and outdoor play with realistic effects.
The Tonka Classic Toy Garbage Truck provides a modern classic experience, complete with light and sound effects.
Expert Tips:
The trucks are mainly suitable for kids aged three years and older, but due to their durability, they can be great for kids who tend to be a bit rough with their toys.
It may be beneficial for parents or guardians to help younger children with the initial assembly of some of these toys, especially the Remote Control Toy Garbage Truck.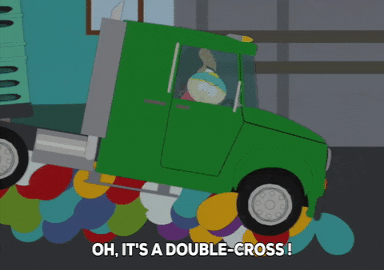 Comparison: Bruder, Toys and Games
1. Accessories
Bruder Toys and Games Trucks both offer an immersive play experience, however, the types of accessories available slightly differ. While Bruder emphasizes realism, Games Truck adds a touch of fantasy to its accessories.
Bruder's top features include:
High-quality construction accessories like railings, site signs, and pylons.
Farming pieces like a hay bale transport trailer complete with round hay bales.
Emergency accessories with water pumps for their fire engine units.
Games Trucks' features include:
An array of action figures with unique attributes, such as light skin and blue jeans.
Accessory sets that lean towards leisure activities, with elements like music and shopping.
Limited edition and collectible pieces for added play value.
Price-wise, Bruder accessories range from $16.99 for a plow blade attachment to $134.99 for a fire engine unit. Games Trucks' pricing details are not provided in the research.
2. Playtime
Bruder trucks and Toys and Games trucks offer unique play experiences for kids. Both toy collections boast impressive designs and variety, introducing young ones to the intricate world of machinery and transport.
If we delve into Bruder trucks, some noticeable aspects stand out:
Realistic designs imitate real-life vehicles, enhancing imaginative play.
A broad spectrum encompassing construction, agriculture to leisure themes.
Durable build, providing robustness for extended play.
Toys and Games trucks also come with their own set of advantages:
A multitude of engaging themes like history, geography, and outdoor activities are presented in a playful approach.
Educational value, fostering learning through play.
Both toy ranges cater to varied interests, ensuring a diverse playtime for your child.
3. Realism
Bruder and Toys and Games are both renowned brands in the toy industry, but their approaches to achieving realism in toy trucks differ quite remarkably. While both brands prioritize detail and functionality, the ways they enhance realism set them apart vastly.
Bruder's approach to realism:
Uses a 1:16 scale for extreme detail.
Selectively made of durable ABS plastic to mimic the weight and solidity of real trucks.
Covers a wide range of real-world vehicles from garbage trucks to construction machines.
On the other hand, Toys and Games:
Emphasizes creating a brightly colored, fun aesthetic, though not at the expense of realism.
Incorporates sound and light features to simulate real truck operations.
Offers variety, but mostly focuses on commercial and emergency vehicles rather than a broad spectrum.
Overall, Bruder Toys seems to take a more grounded, real-world approach, whereas Toys and Games balance between fun elements and authenticity in their toy trucks.
4. Machinery
Bruder and Toys and Games cater to the youthful fascination for machinery with their array of realistic toy trucks. Both feed the imagination but in some interestingly different ways.
Bruder stands out with their realism and durability, and their models mirror the working world, from construction to agriculture, commercial vehicles, and more. Toys and Games, on the other hand, offer a wider array of toys that engage children beyond trucks and machinery.
Key features of Bruder include:
A range of brands like MACK, CAT, JCB, Volvo, and Mercedes-Benz
Lifelike design and functions
The top features of Toys and Games are:
A larger selection of toys, including STEM-related and educational ones
Themed sets for comprehensive play
5. Transport
Bruder brings a brilliant array of meticulously crafted toy vehicles to young construction enthusiasts' tables, ranging from farm tractors to fire engines. On the other hand, the Toys and Games category offers a broader selection of engaging options beyond vehicular toys, from arts & crafts to board games.
Bruder meticulously crafts every toy, such as the John Deere 9620RX Farm Tractor ($119.90) and the MACK Granite Fire Engine ($134.99), allowing children to explore worlds from construction to emergency services.
Their high-quality trucks like the Man TGA Low Loader ($93.97) and MACK Granite Dump Truck ($94.99) are great for kids fond of machinery and transport.
Under the Toys and Games category:
You'll find Math games, board games, building and construction toys, and much more. This category allows kids to explore a multitude of genres and topics.
Affordable offerings like arts and crafts ($32), board games ($45), and early learning toys ($134) offer a wider range of imaginative play opportunities.
Choosing between the two depends mainly on the child's interests. If your child is intrigued by vehicles and transport, Bruder's distinct offerings may be a worthy investment. On the other hand, a broader selection of Toys and Games can nurture a variety of skills and interests.
6. Durability
Bruder trucks and Toys and Games toy trucks offer superior durability for extended play. Of the two, however, Bruder toy trucks have shown commendable resistance to rough play over the years.
Significantly, Bruder's trucks are proven to have:
High-quality build ensuring they withstand the rigors of real-world play.
An outstanding endurance that keeps them in good condition even after years of use.
The capacity to refurbish worn-out parts to a good-as-new condition is a service rarely provided in the toy industry.
In contrast, while Toys and Games trucks have their own strengths, their durability is yet to match that of Bruder trucks. They often require more gentle handling to avoid wear and tear, lacking the robustness necessary for extended realistic play. This isn't to underrate them, but Bruder trucks have simply set a higher bar in the durability realm.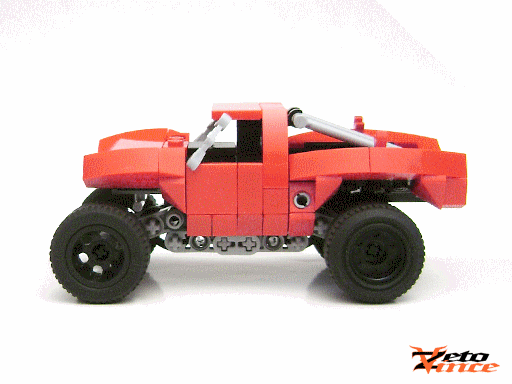 Where to buy Realistic Toy Trucks for Kids
Looking for the best place to buy realistic toy trucks for your kids? Try online outlets such as the Bruder Toy Shop, Costway, and Amazon. They offer a vast selection of high-quality and detailed toy trucks that cater to various age groups and abilities. You will find excellent customer reviews from happy buyers attesting to robust designs and exceptional customer service, handy features like free shipping, and highly competitive pricing, often with significant discounts.
When purchasing, don't just choose a toy truck because of its realistic appearance – consider its durability and safety features as well. Ensure the material is BPA and lead-free, and avoid toys with small parts, especially if meant for kids under three years. Lastly, pay attention to additional features younger kids might enjoy, such as lights, sounds, and other interactive elements.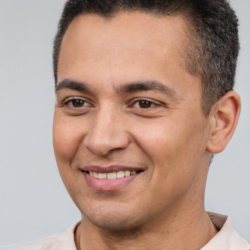 Latest posts by Mason Fairbank
(see all)
prev postTop Most Expensive Medicom Bearbrick Toy Figures