The most popular toys to give as a gift this coming holiday season
The holiday season is just around the corner, and if you're like most people, you're probably starting to think about what gifts to give your loved ones.
If you have a child on your list, you may be wondering what the most popular toys are this year. Here's a look at some of the hottest items.
MAGIC MIXIES Magical Misting Crystal Ball
The Magic Mixies Magical Misting Crystal Ball is an enchanting toy that allows kids to cast a spell and reveal their new Mixie friend. The hottest toy can be reset so they can perform the magic time and time again.
Kids will love casting a spell on their magical crystal ball with the included light-up wand and conjuring a cute Magic Mixie toy. When the creation is over, the interactive kid favorite toy provides its own fun with over 80 lights, sounds, and reactions. Bonus: The crystal ball doubles as a night light.
MONSTER JAM Garage Play Set
The Monster Jam Garage Play Set is a great gift for Christmas 2022. It features two levels of driving action, a spacious play area, and plenty of stunts to perform. According to the brand, this set is over four feet wide, making it perfect for larger areas. Each level in this playset performs different and thrilling stunts, keeping your little one entertained for hours on end. The battery life for this popular toy is short, but it's still good value for money overall.
KELLYTOY Squishmallows 8″ Plush Mystery Box
This plush toy box comes filled with an assortment of squishy toys, all of which are exclusive to the Squishmallows line and may vary in style and color. With purchase, you have the option of adding a handwritten message on the inside of the bag. The package will also arrive beautifully wrapped in festive tissue paper and ribbon, ready for the best gift giving. The Kellytoy Squishmallows 8″ Plush Mystery Box contains 8 different squishy toys, including an axolotl locomotive wheel, a colorful octopus tentacle toy, a grape ice cream cone toy, and more!
BARBIE Cutie Reveal Snowflake Sparkle Series
These dolls are a great choice for Christmas gifts or just for fun. They are made from durable materials and come in a range of different colors and styles. Plus, each doll undergoes a special color-changing process when exposed to water. So whether you're looking to spoil your little one this holiday season or just want to add some extra sparkle into their lives, these dolls are definitely worth checking out!
MATTEL Black Panther Heart of Wakanda Plush Figure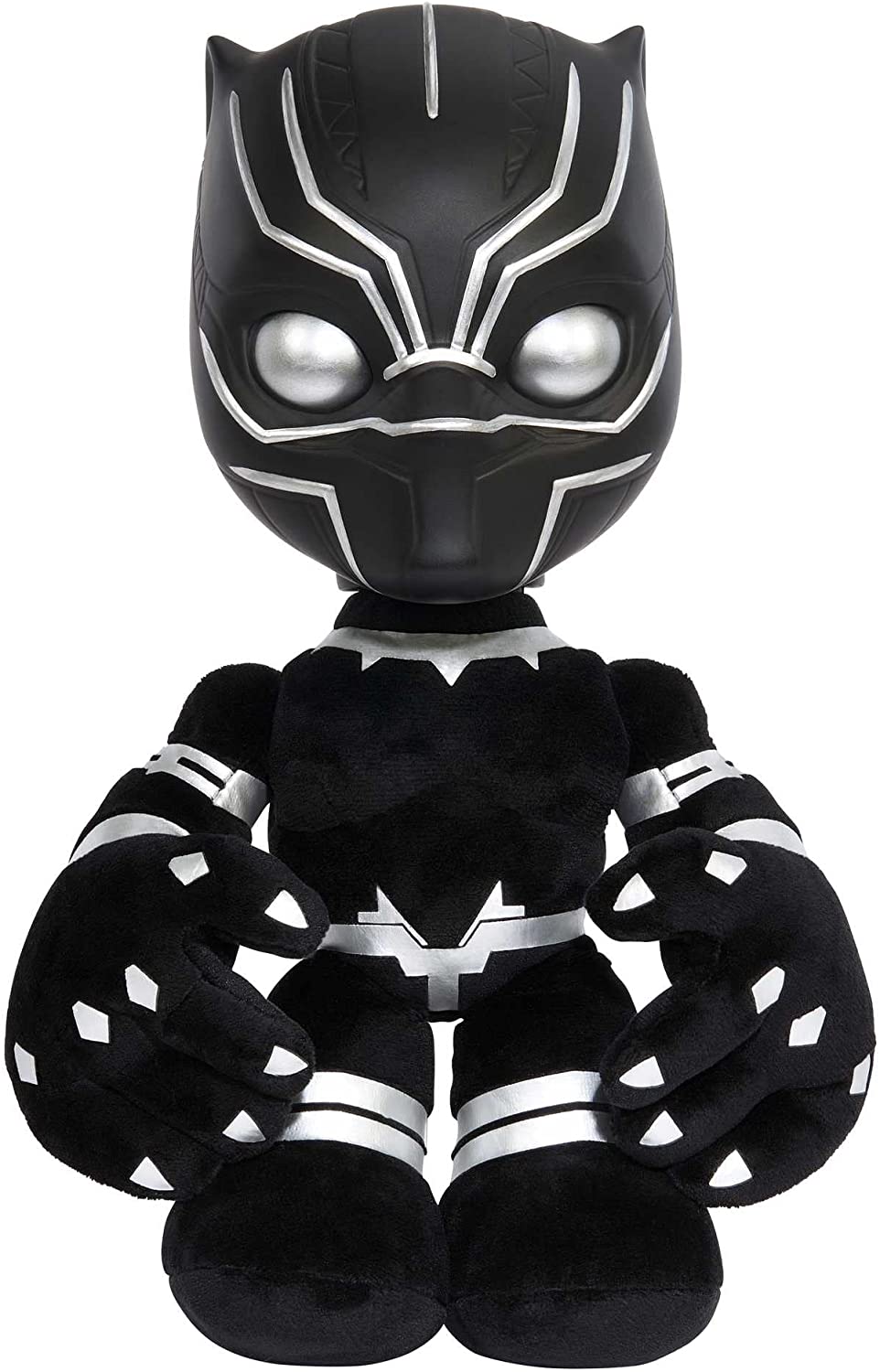 The MATTEL Black Panther Heart of Wakanda Plush Figure is perfect for any Marvel fan. Its part of the POP! Vinyl line, so it's durable and can withstand lots of action and playtime.
There are tons of character options available from MATTEL – so your child can find the perfect plush toys to represent their favorite movie or TV show character.
This plush toy measures 10 inches tall, making it big enough to be enjoyed but not too big that it becomes a nuisance in your home.
EDUCATIONAL INSIGHTS GeoSafari Jr. Talking Kids Microscope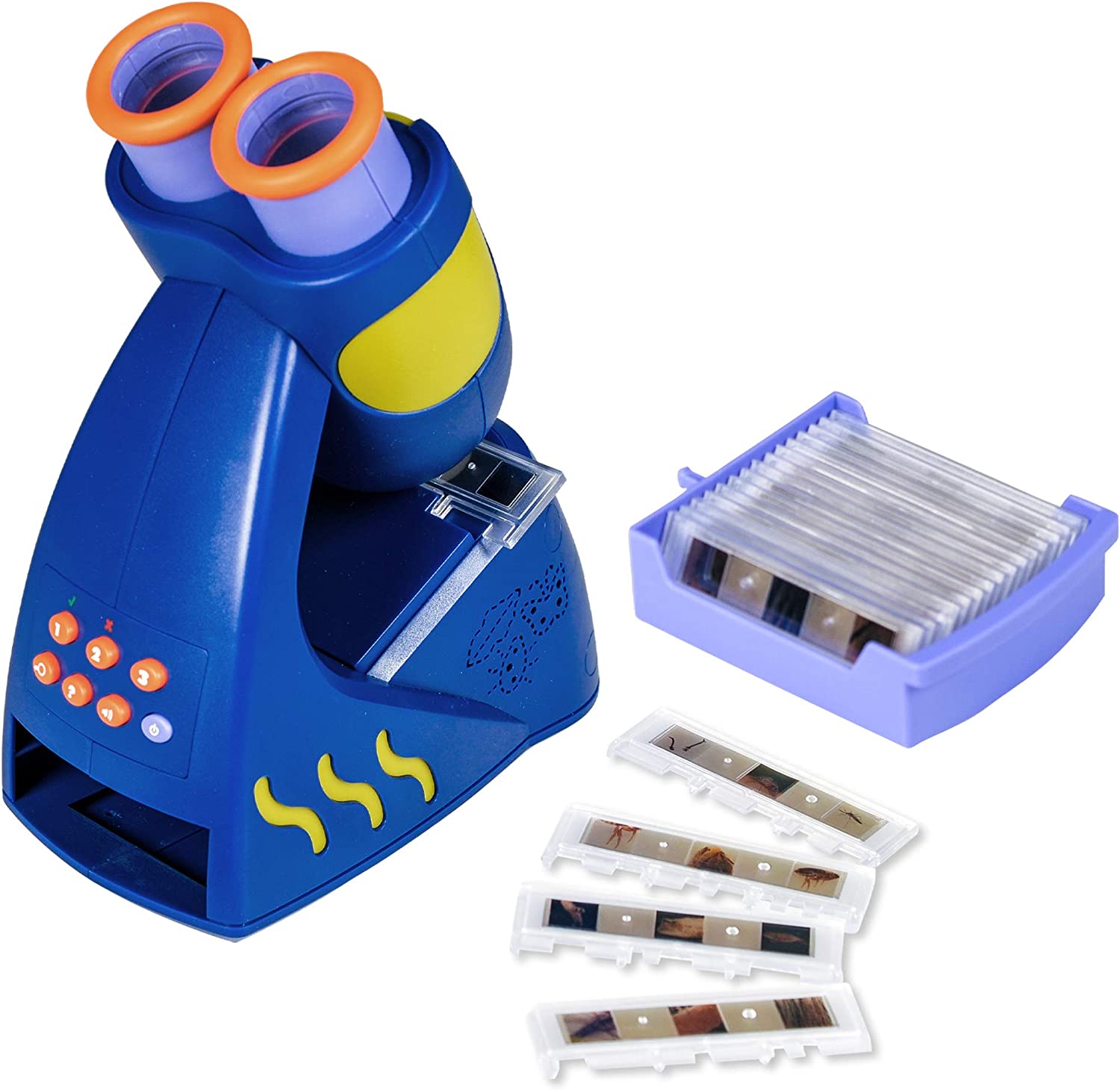 The Talking Kids Microscope is a powerful and easy-to-use telescope that is perfect for kids of all ages. With up to 200x magnification, this telescope is great for exploring everything from small bugs to planets. The Educational Insights GeoSafari Jr Talking Kids Microscope also comes with eight double-sided smart slides that are preloaded with educational images and videos in four different languages – English, Spanish, French, and German. This makes it the perfect gift for kids who love to learn about the universe around them!
RAVENSBURGER Star War Villainous: Power of The Dark Side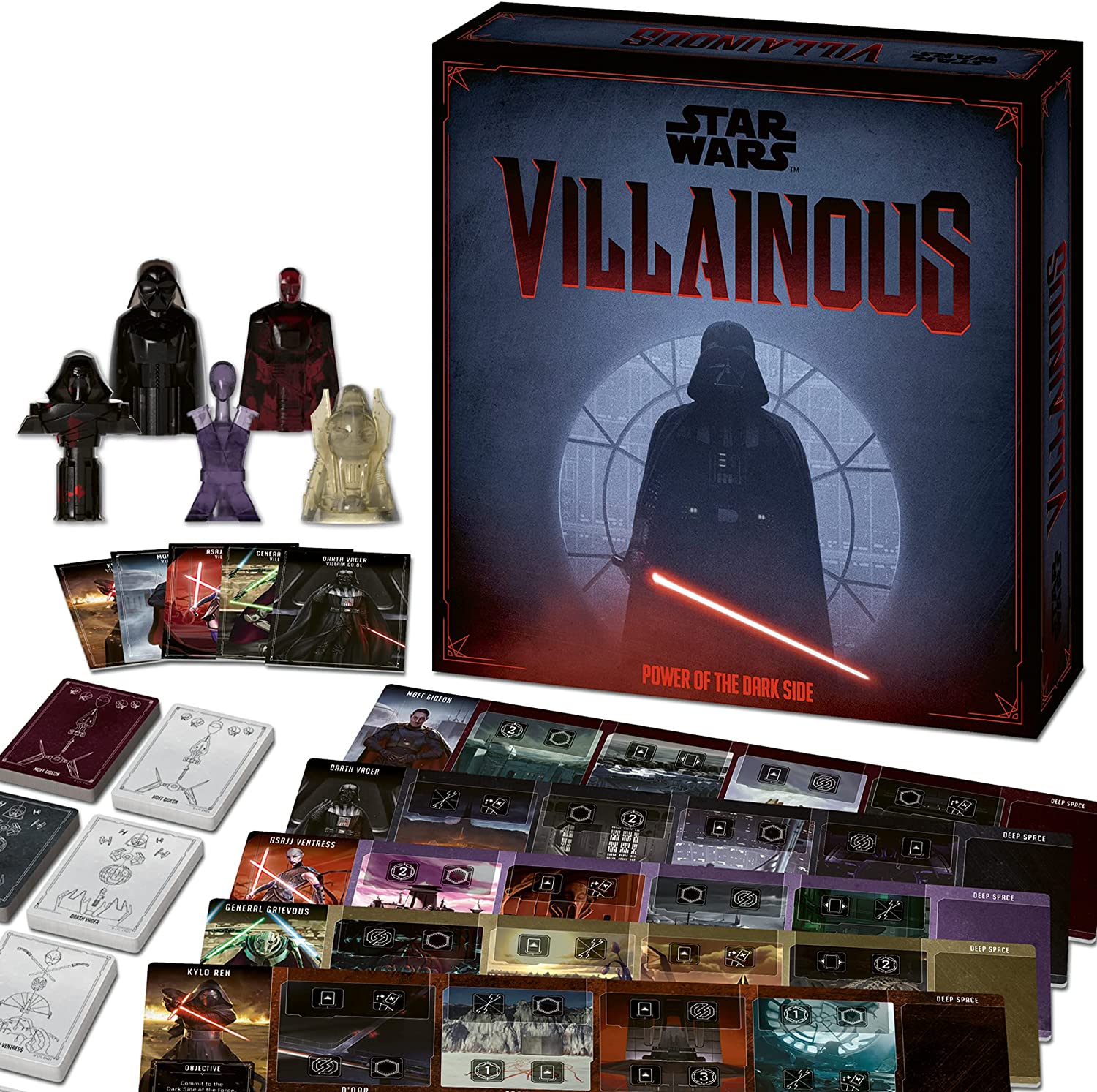 The RAVENSBURGER Star War Villainous: Power of The Dark Side is an excellent board game for kids 10 and up. It features iconic characters like Darth Vader, Kylo Ren, General Grievous, Asajj Ventress, and Moff Gideon. The Villainous game system is also perfect for family game nights. It's easy to learn and play, but still provides plenty of strategic opportunities for players to compete against one another. This exciting board game measures 12 inches back in its time, making it a nostalgic favorite among collectors today. The figures are incredibly detailed and accurate, which makes them perfect for collectors as well as those who want to enjoy playing the game firsthand.
HAND2MIND Numberblocks 1-10 Activity Set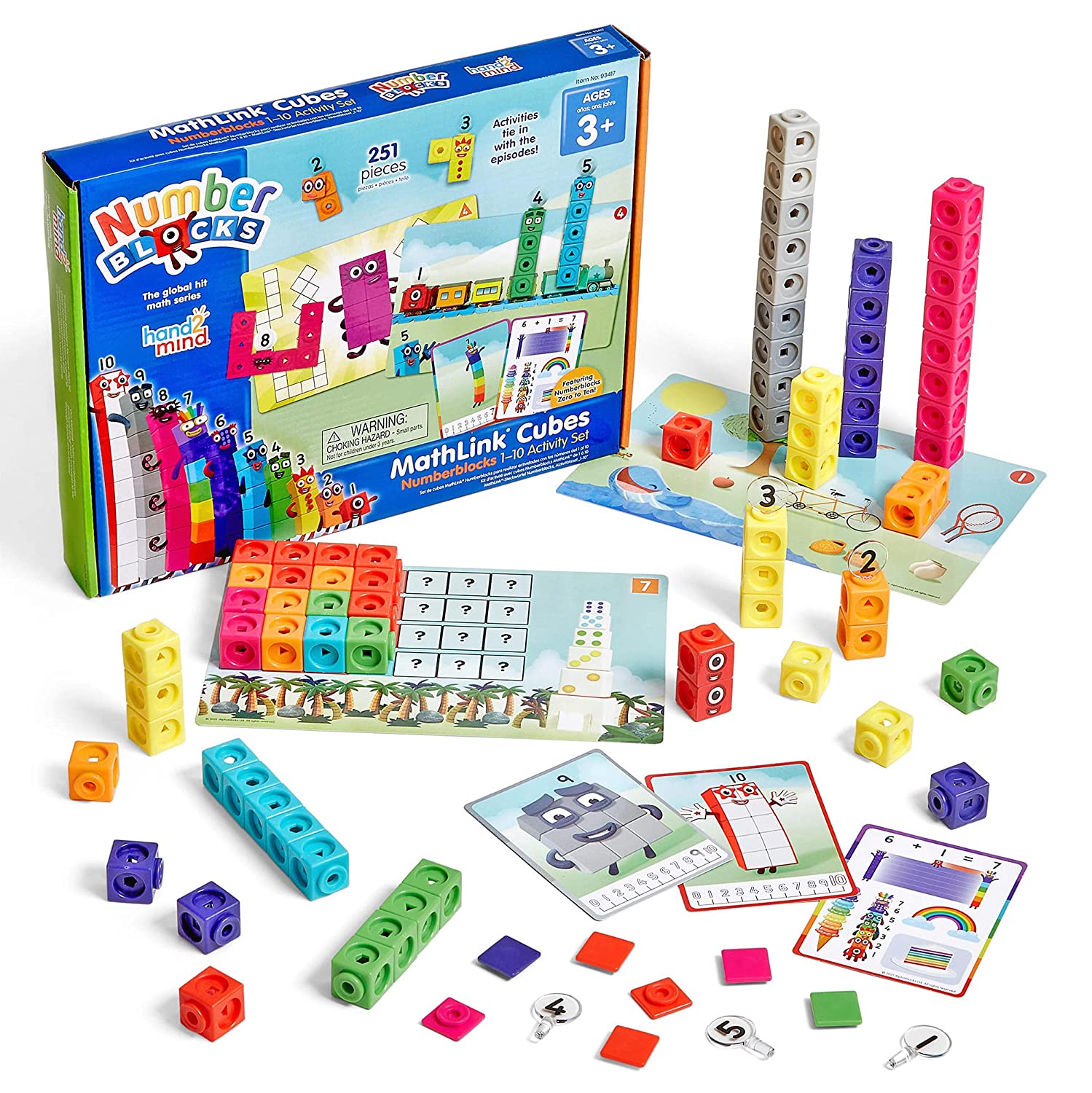 The HAND2MIND Numberblocks 1-10 Activity Set is perfect for children who are just starting to learn about numbers and math concepts. With this fun and interactive set, your young child will be exercising their fine motor skills, shape recognition, problem-solving abilities, and more. This activity set comes with 25 cubes numbered 1-10, a storage bag, and instructions. Each cube features colorful pictures on both sides and is easy to grip and move around. The suggested age range for this activity set is 4 years old up to 10 years old. However, any child can enjoy playing with these blocks as they learn math concepts along the way!
IMC TOYS Cry Babies First Emotions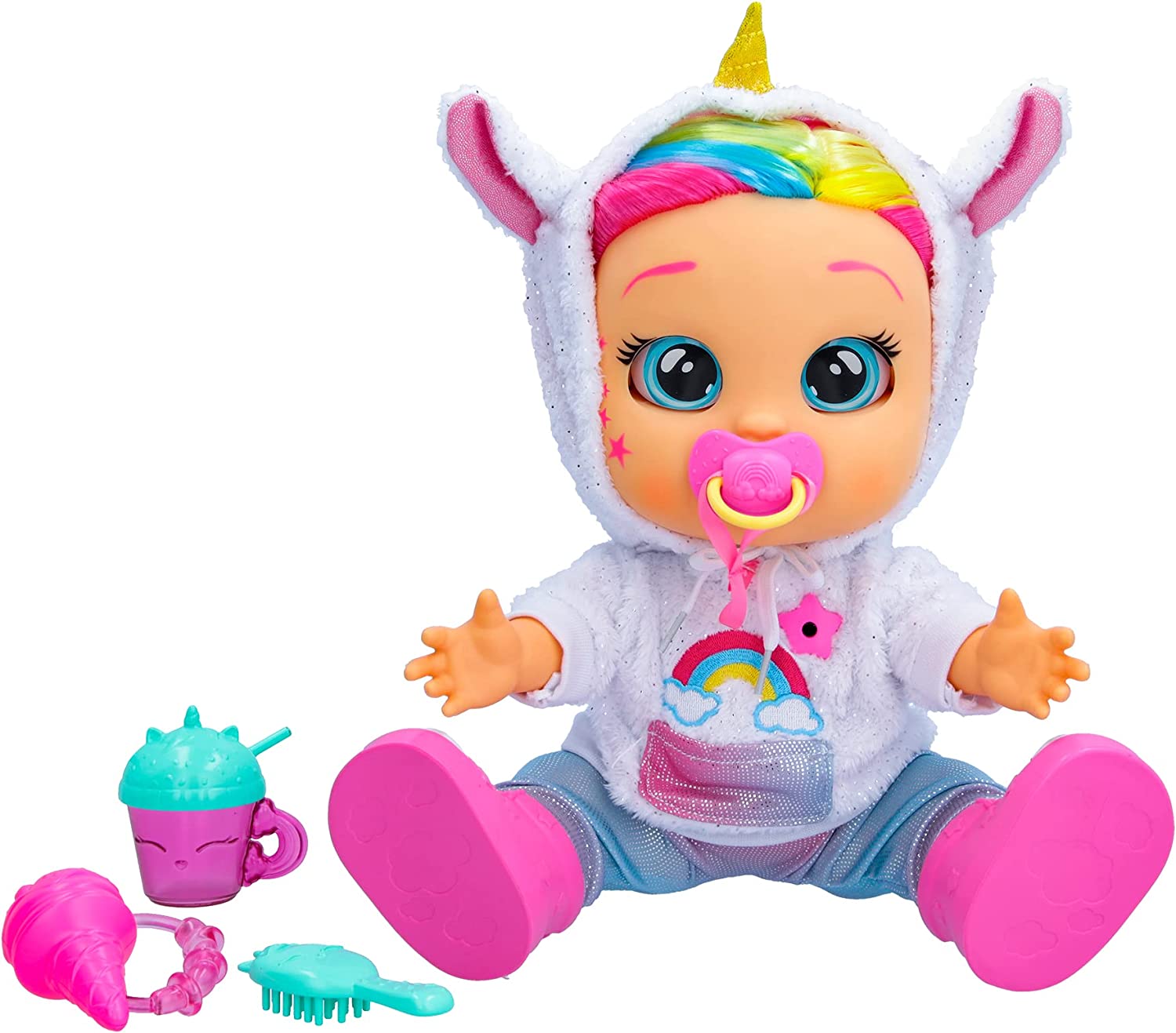 IMC Toys Cry Babies First Emotions is a line of the best toys that simulate the first emotions infants experience. The Cry Babies series includes a range of characters that represent different stages of development, including the wailing newborn, the fussy toddler, and the angry pre-schooler.
CRAYOLA Ultimate Light Board Drawing Tablet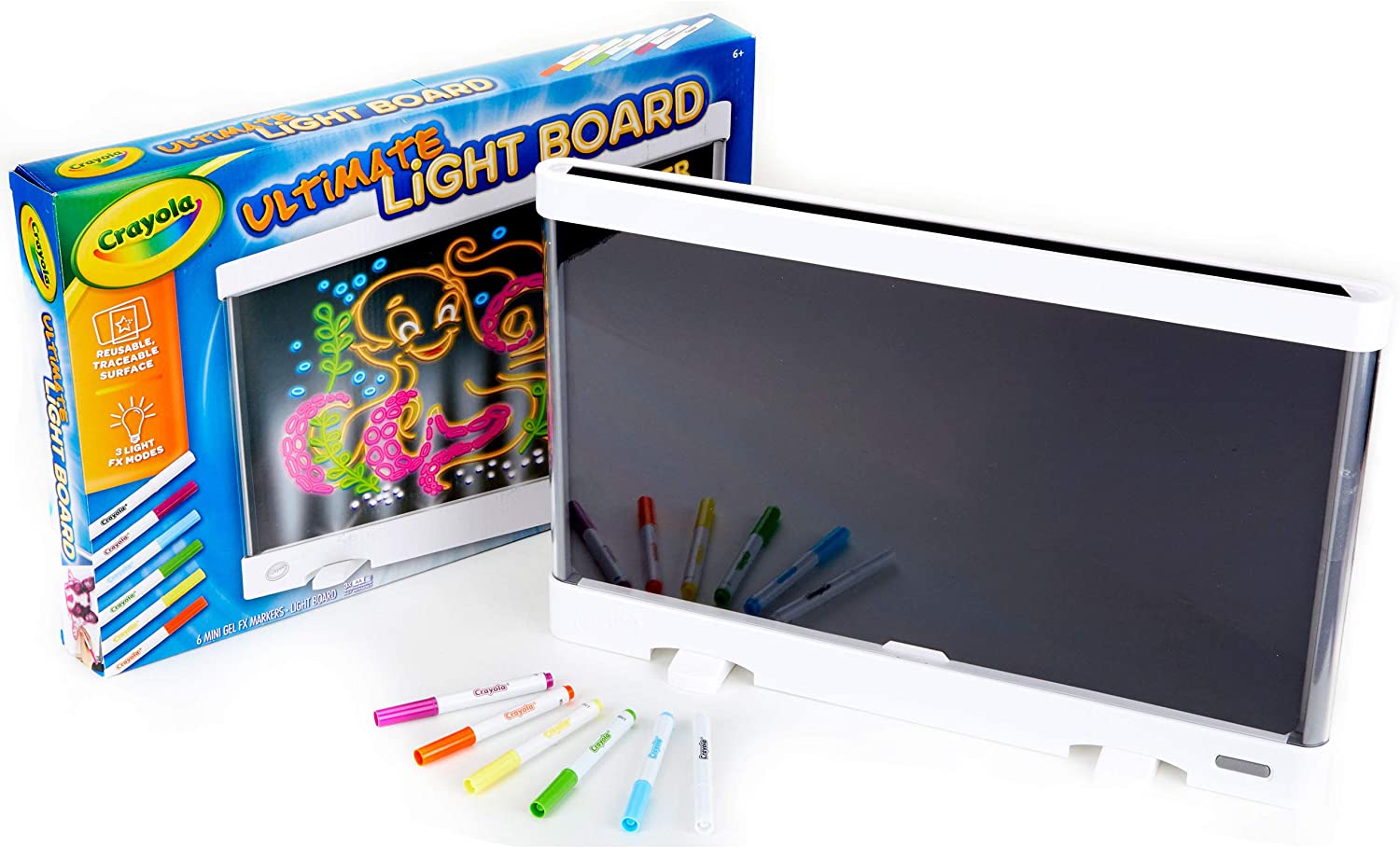 This tablet is perfect for kids that are looking to up their game, and it comes with everything you need to get started. The backlit screen makes tracing easy, while the six washable gel markers make it easy for kids to start creating right away.
Ages 6 and up are recommended for use with this product, but don't be fooled – even adults will enjoy using this light board lamp!
THAMES & KOSMOS Mega Cyborg Hand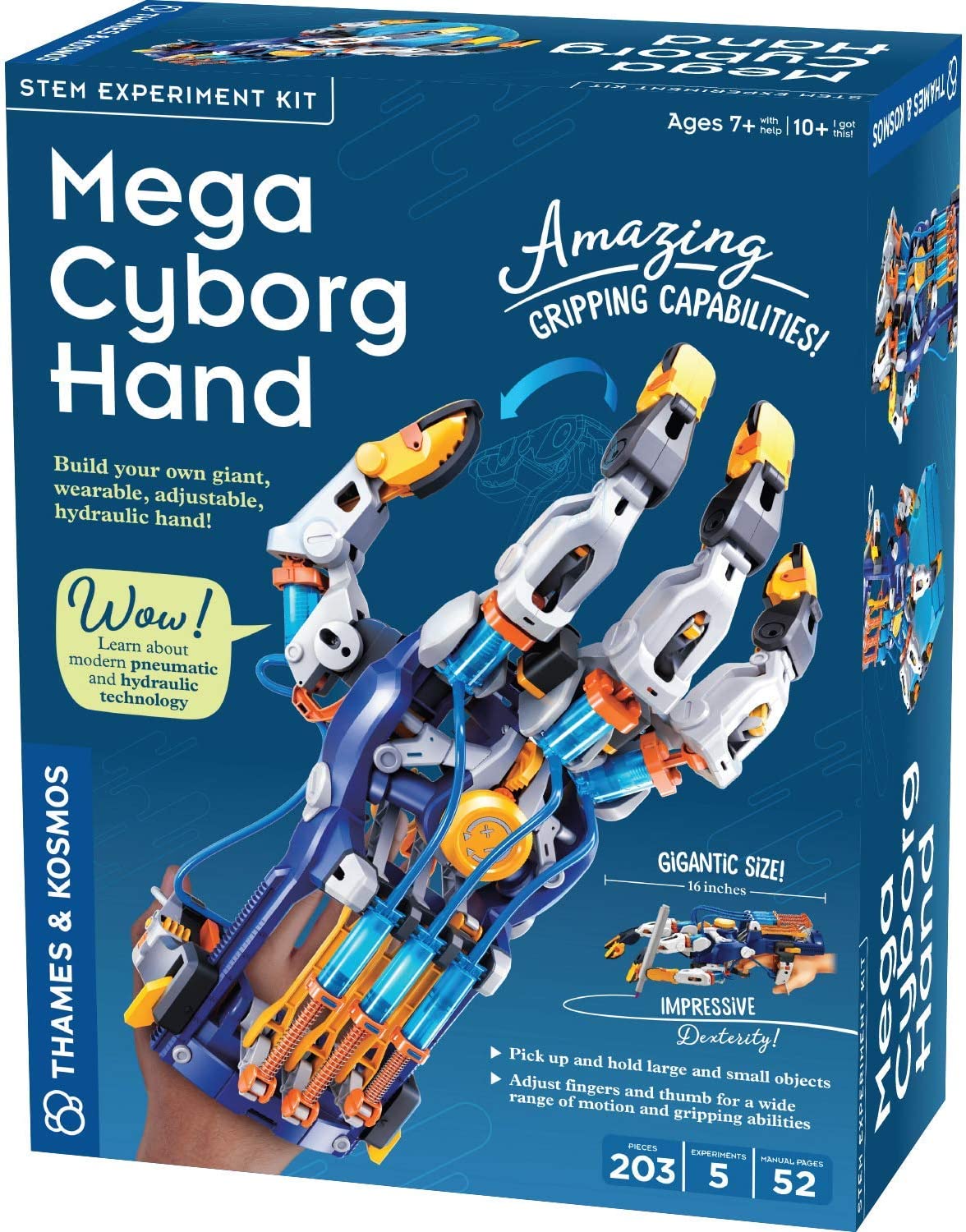 This cool kit lets children feel like they're cyborgs, by assembling the hand piece by piece. They'll learn about hydraulics and robotics along the way, picking up objects of different shapes and sizes.
This DIY kit is perfect for kids ages 8 and up. It's a STEM project disguised as a toy, providing lessons in math, gears, gravity, force, and more. The Thames & Kosmos Mega Cyborg Hand kit is available at Walmart for $26.97
LEARNING RESOURCES Spike The Fine Motor Hedgeho

Spike The Fine Motor Hedgehog is a great learning resource for kids of all ages. It helps with fine motor skills and can be used as a fidget toy or to keep hands busy. This classic toy comes in three different styles: basic, deluxe, and super deluxe.
There are a variety of great learning resources available to help kids learn how to do fine motor activities like finger painting, drawing, and sculpting. Some of the most popular resources include books, online courses, and video tutorials.
MATTEL ​Karma's World Transforming Musical Star Stage Playset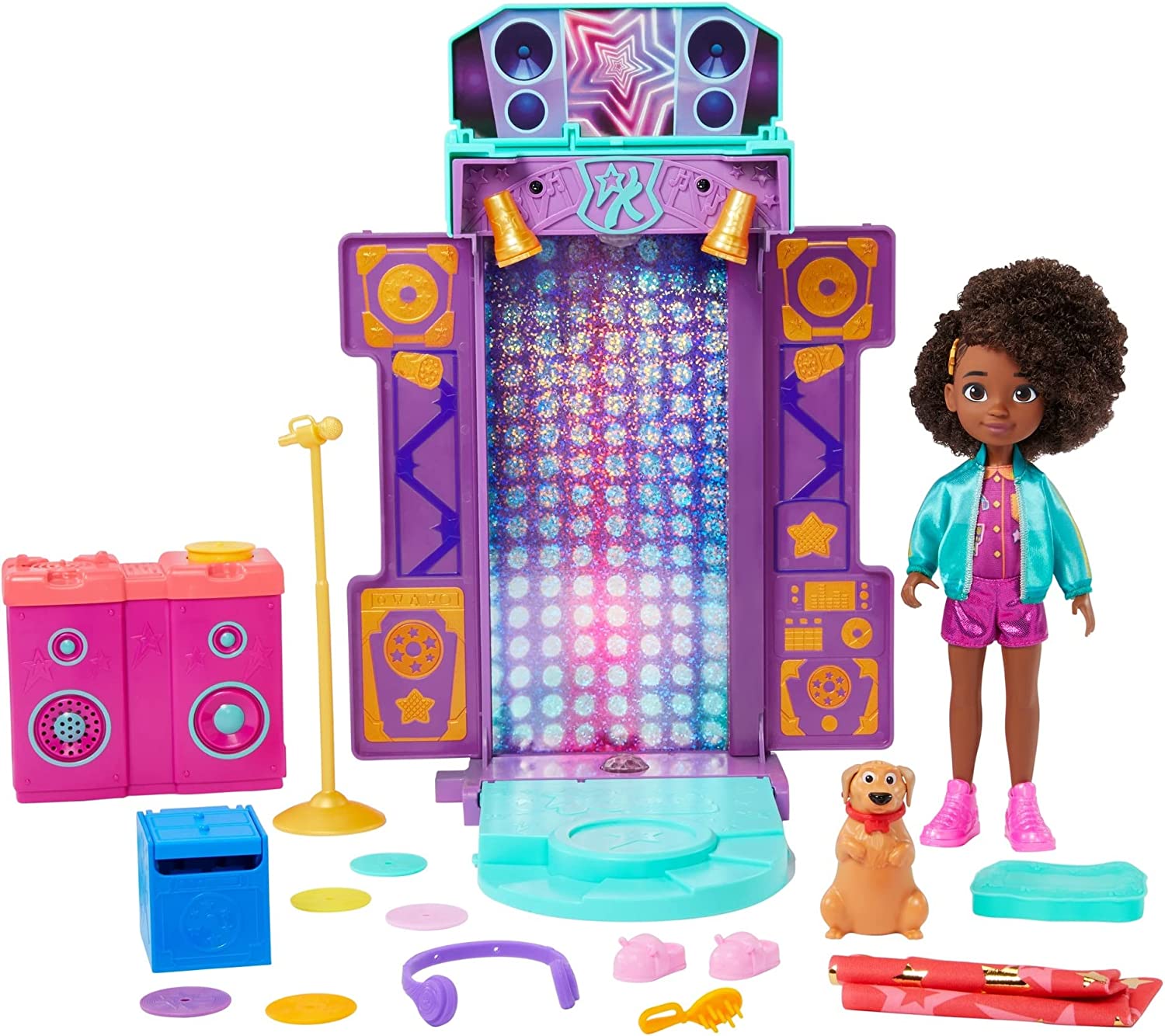 This play set is the perfect gift for any child who loves musical comedy series. It comes with a ton of accessories, including five different records that play different song clips from the show. The records are made of high-quality material and the audio is clear. The set also includes a microphone and speaker so your child can sing along to their favorite songs.
GREEN TOYS Submarine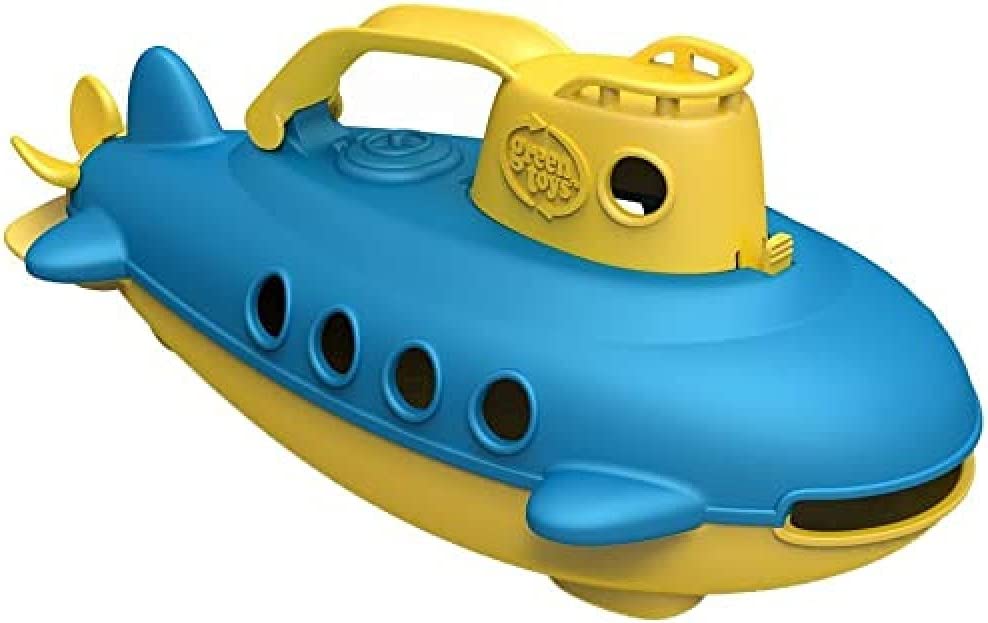 The GREEN TOYS Submarine is the perfect toy for kids and parents alike. It's made from 100% recycled milk jugs, so parents can feel good about their purchase, and it's also free of BPA or phthalates. Kids will love playing with this colorful sub in the bath or pool.
FISHER-PRICE Harley-Davidson Tricycle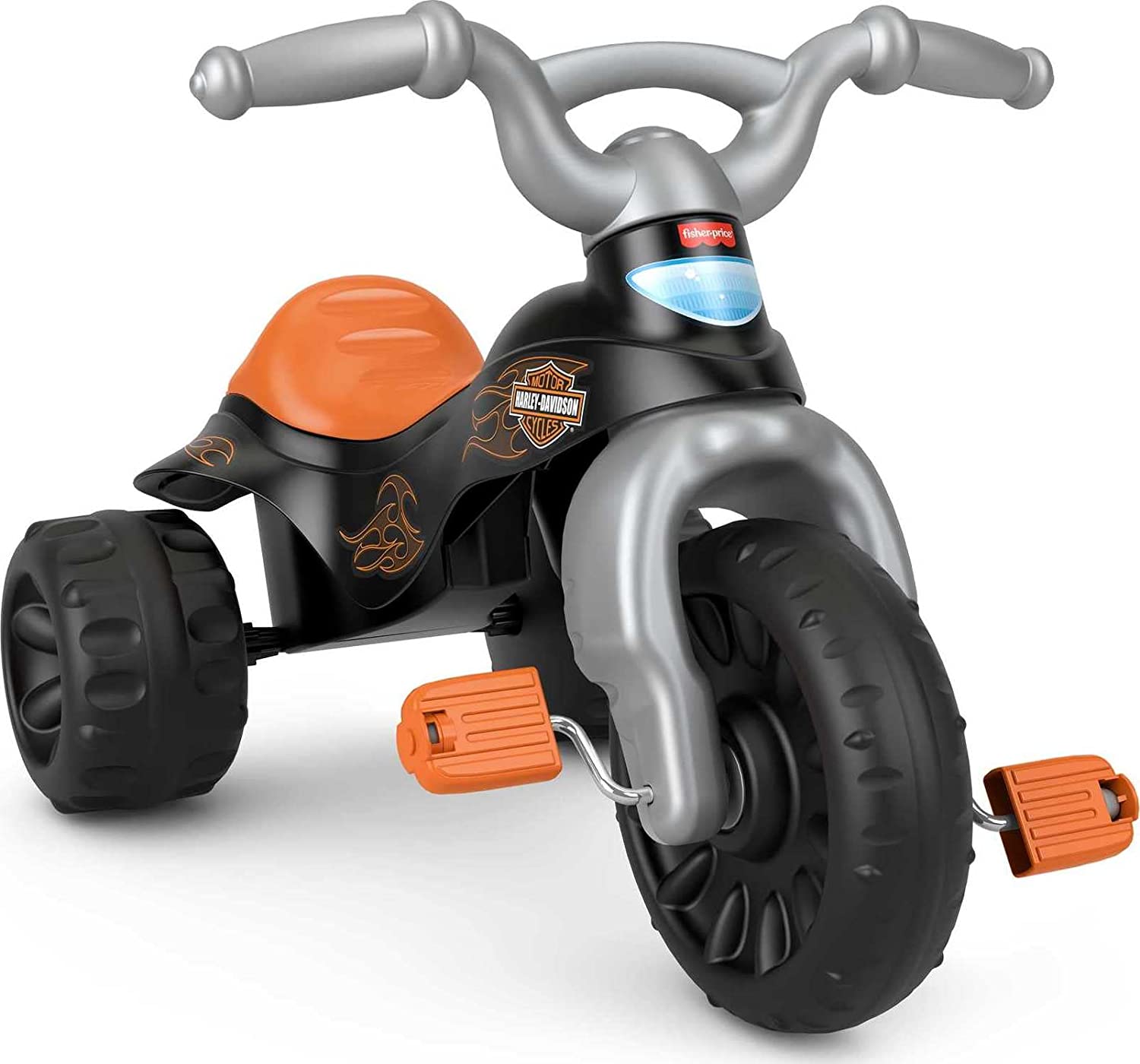 FISHER-PRICE Harley-Davidson Tricycle is perfect for toddlers who want to look like the coolest kid on the block. This tricycle has big pedals, making it easy for toddlers to use, and there's even a seat under the seat where they can store the best toys.
STAR WARS Star Wars L0-LA59 (Lola) Droid Toy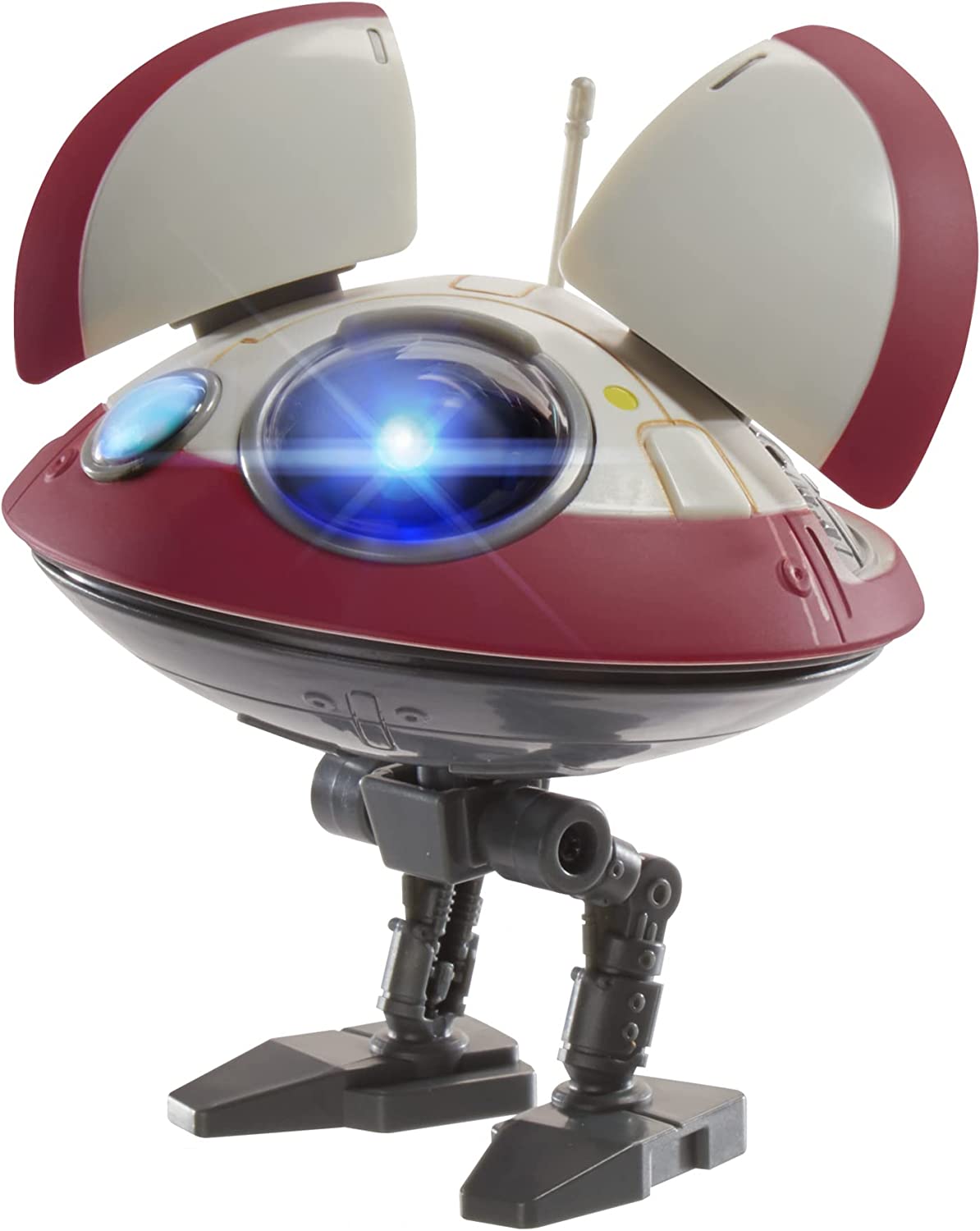 Although this toy is technically a robot, it acts and behaves more like a pet. It responds to touch with different sounds, lights, and movements. If your child loves Star Wars and Obi-Wan, they will want their own Lola droid to play with and take care of.
LEGO The Madrigal House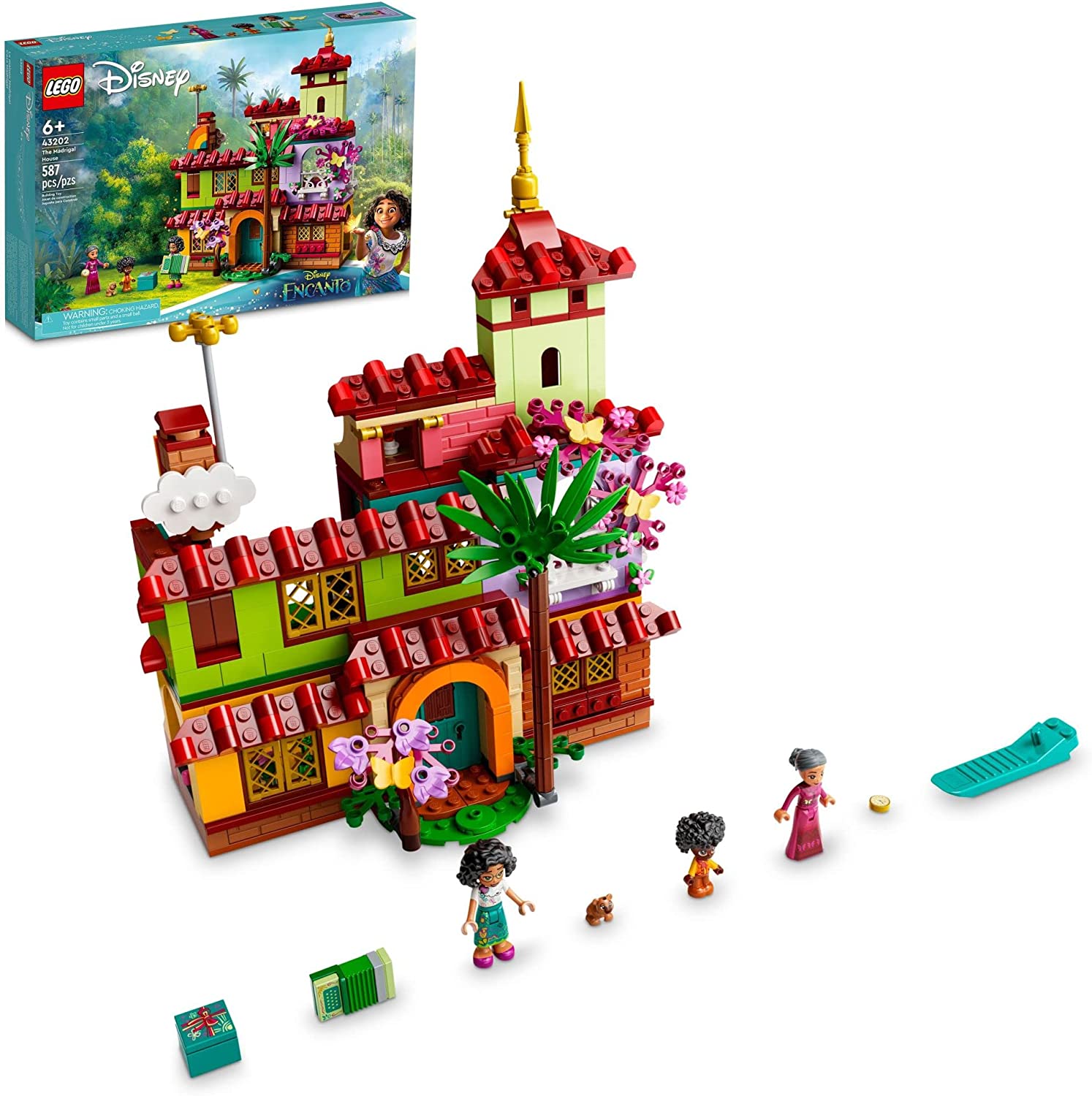 The Madrigal House is a LEGO set that is based on the house from the movie Encanto. The set comes with 587 pieces, which is not too easy
and not too challenging, and also comes with Minifigures of Abula, Mirabel, and Antonio.
ORIJIN BEES Sweet Puffy Bee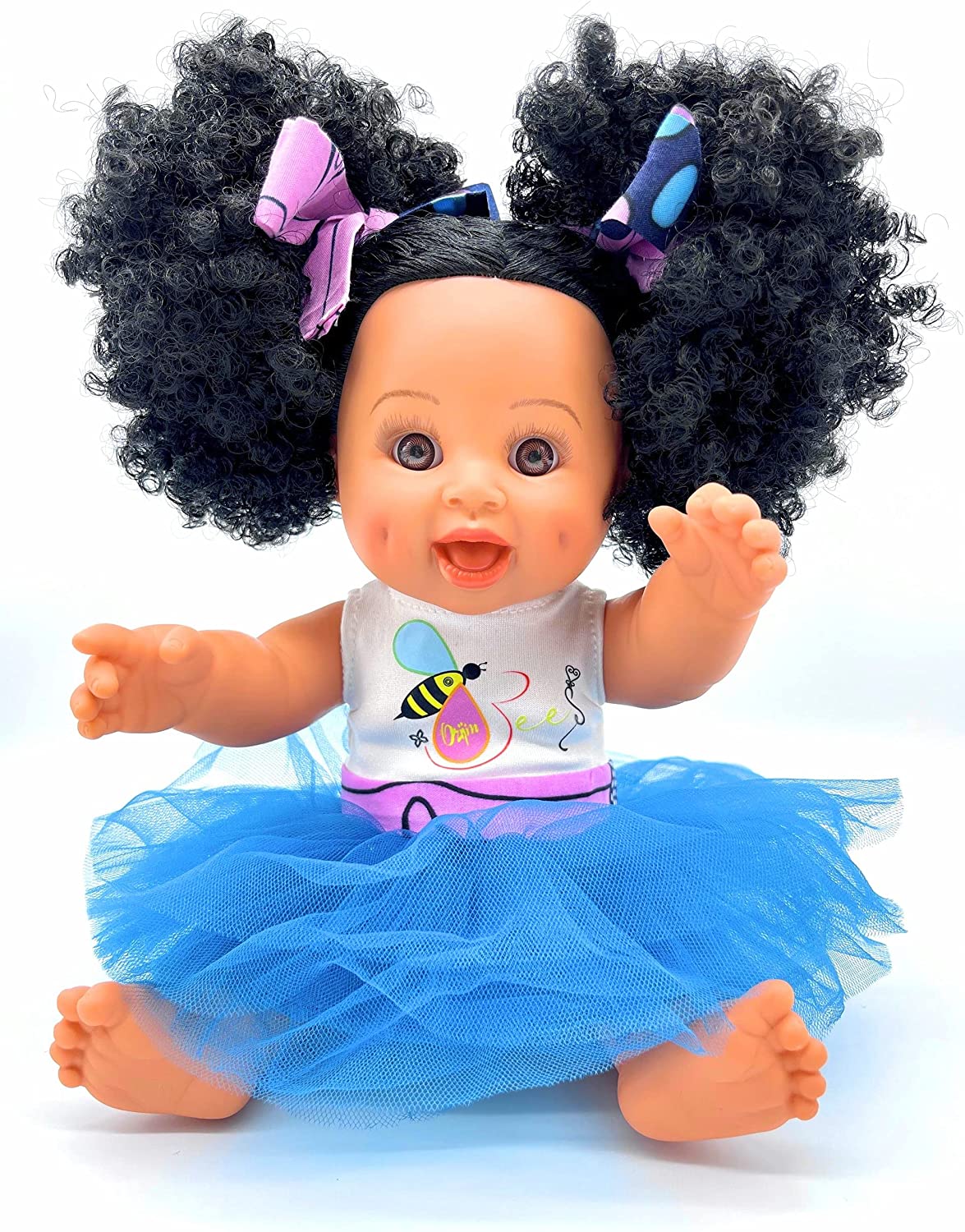 The Orijin Bees Sweet Puffy Bee doll comes in a variety of skin tones and hair textures, making it the perfect doll for sparking imaginative play. It's part of the Orijin Bees line of dolls, which is known for its range of skin tones and hair textures.
COOL MAKER Stitch 'N Style Fashion Studio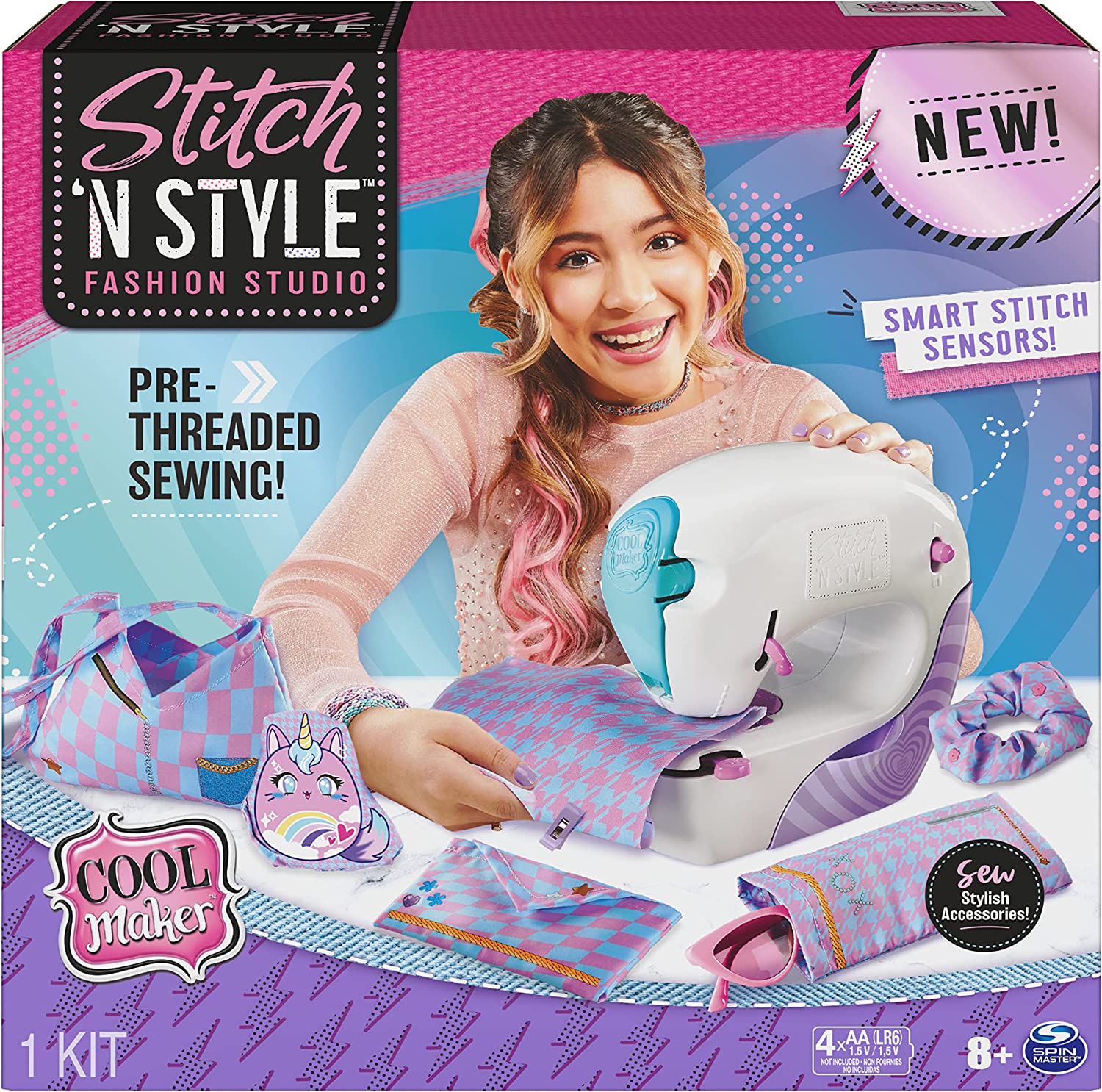 The COOL MAKER Stitch 'N Style Fashion Studio is a great toy for kids who love to create their own fashion designs. The machine features sensors that automatically sew and stop, making it easy for kids to make their own reflective accessories and costumes. The kit comes with patterns for belts, bags, scrunchies, and more, all of which can be created using the COOL MAKER Stitch 'N Style Fashion Studio. Simply dim the lights, clip on the 16-color LED glow light system, set your scene in motion, and watch as your designs come to life!
NATIONAL GEOGRAPHIC National Geographic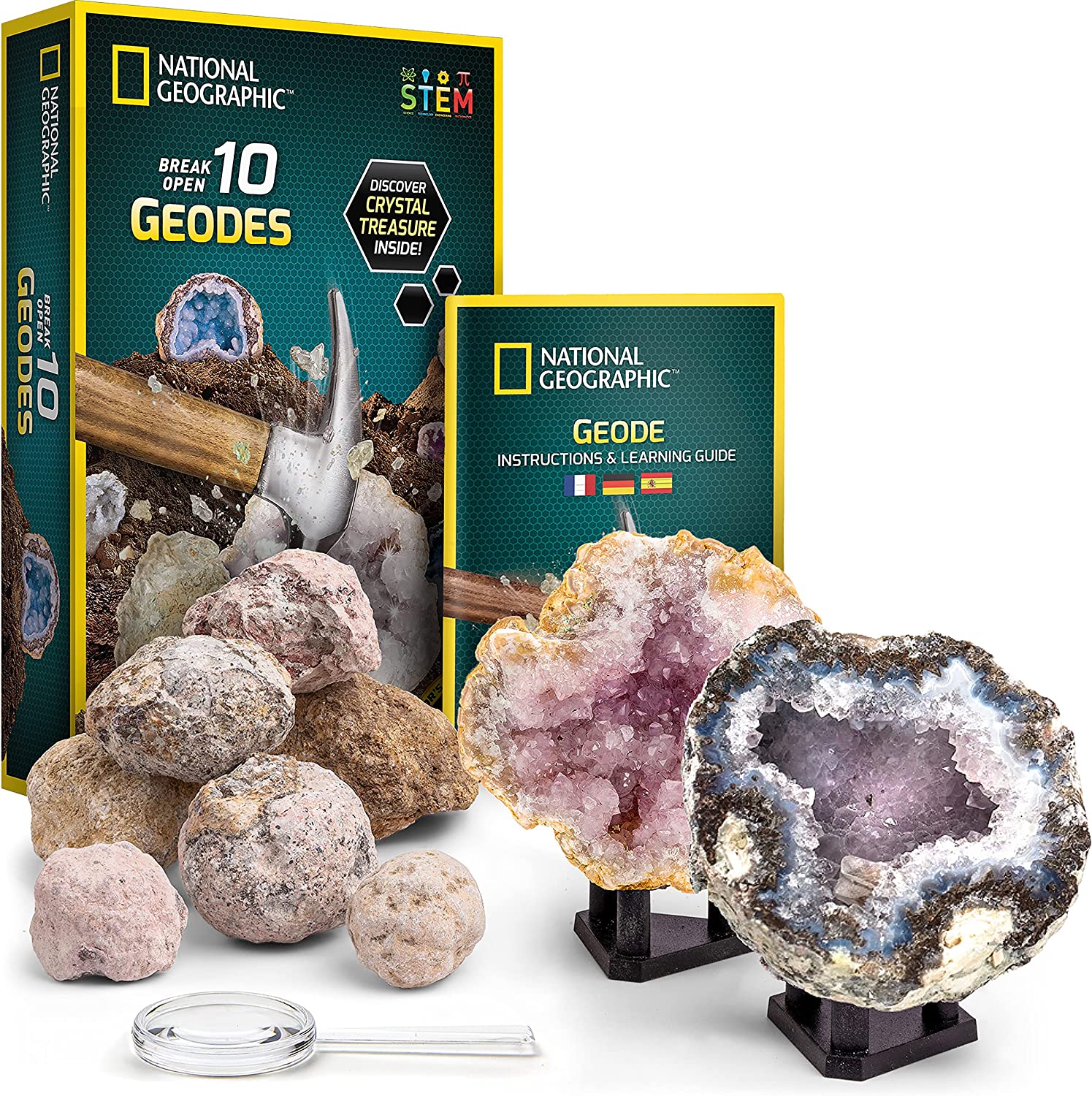 As the holiday season approaches, parents and loved ones begin to think about what gifts to give. Each year, there are new best toys that kids just can't wait to get their hands on. So, what will be the most popular toys to give as gifts in Christmas 2022?
One hot item is sure to be National Geographic's geode STEM set. This educational toy is a great way for kids to learn about geodes and how they're formed. With climate change and wildfires affecting tree populations, National Geographic is releasing a new moon rocket toy to help counteract these effects.
HOT WHEELS Criss Cross Crash Motorized Track Set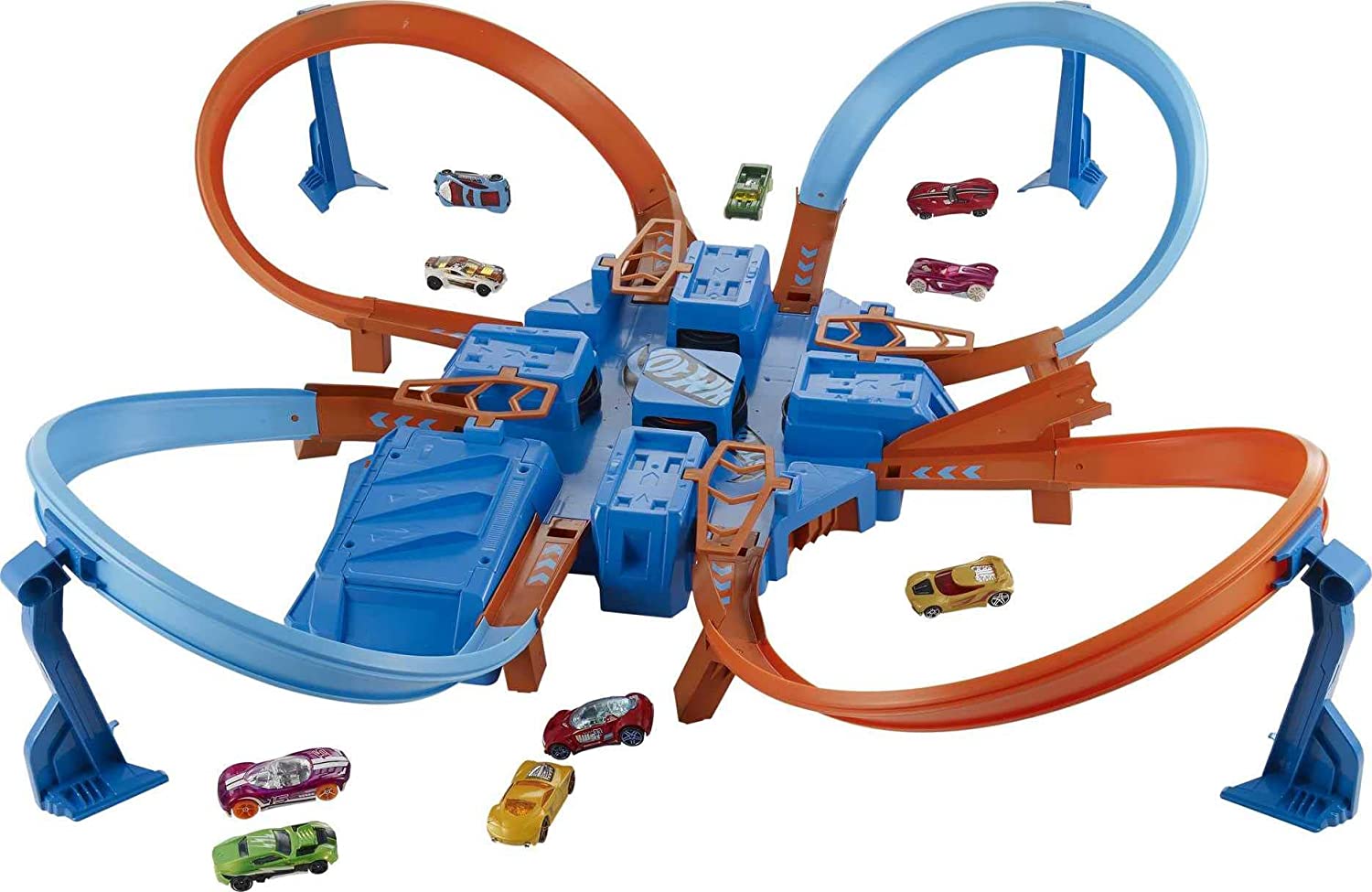 This set comes with 16 feet of track twisted into loops, turns, and intersections. A cool car feeder helps kids add new cars to the mix, a four-way intersection provides plenty of opportunities for crashes (or near-misses) and motorized boosters propel cars through the loops.
OSMO Genius Starter Kit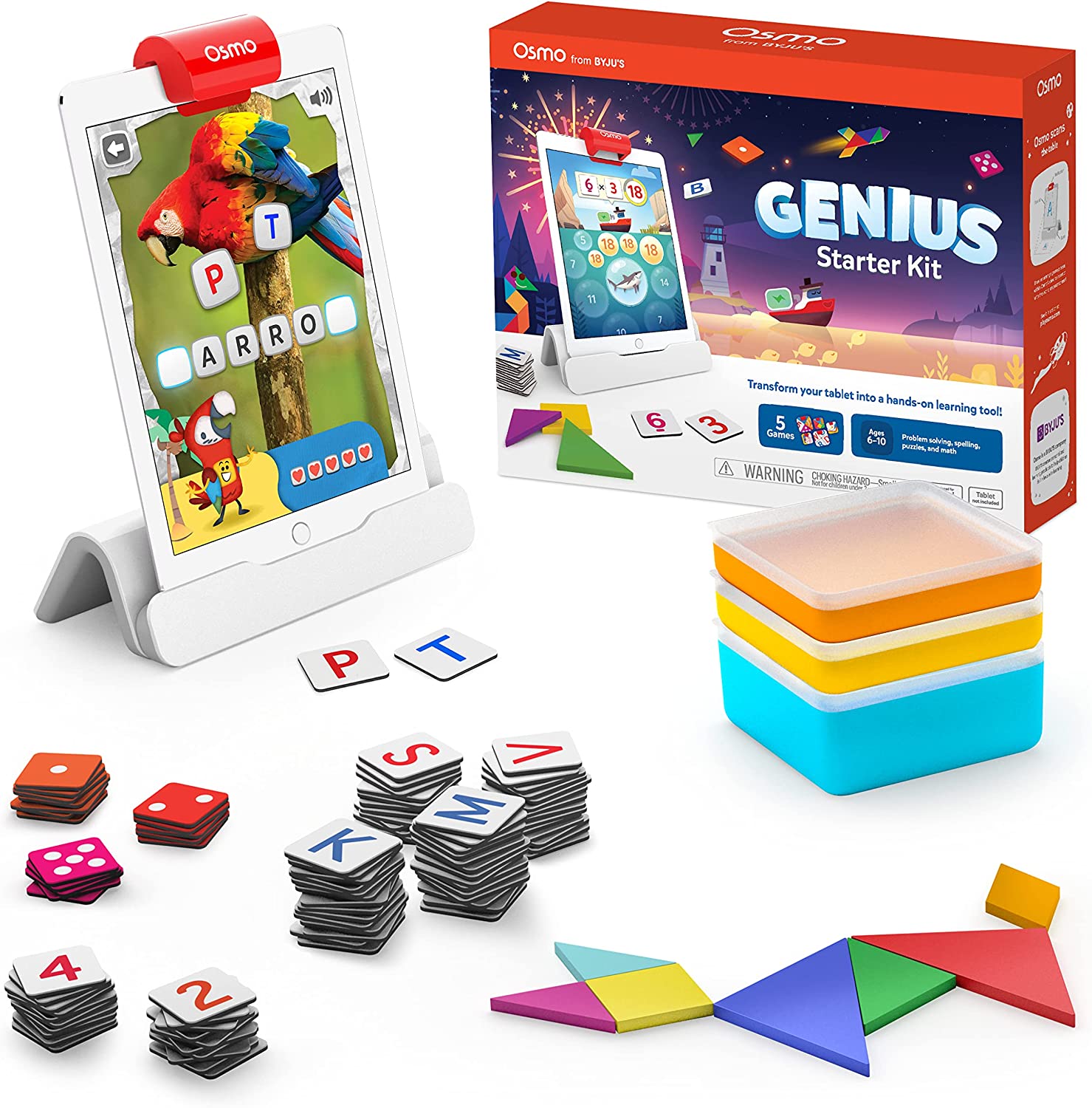 The Osmo Genius Starter Kit is perfect for ages 4-9, making it a one-and-done gift that kids will love. Because this kit includes an iPad or Fire tablet, kids can use it to explore everything from science experiments to puzzles and more. Plus, the LIFX+ bulbs let you create endless possibilities for lighting your home or office with just a touch of your finger – perfect for spooky Halloween scenes or relaxing Sunday evenings at home.
All of this fun is packed into one amazing starter kit, which even comes with its own box that doubles as a movie studio! With so much included, there's no doubt that your child will be inspired to become a genius – soon!
WHAT DO YOU MEME All of Us: The Family Trivia Game for All Generations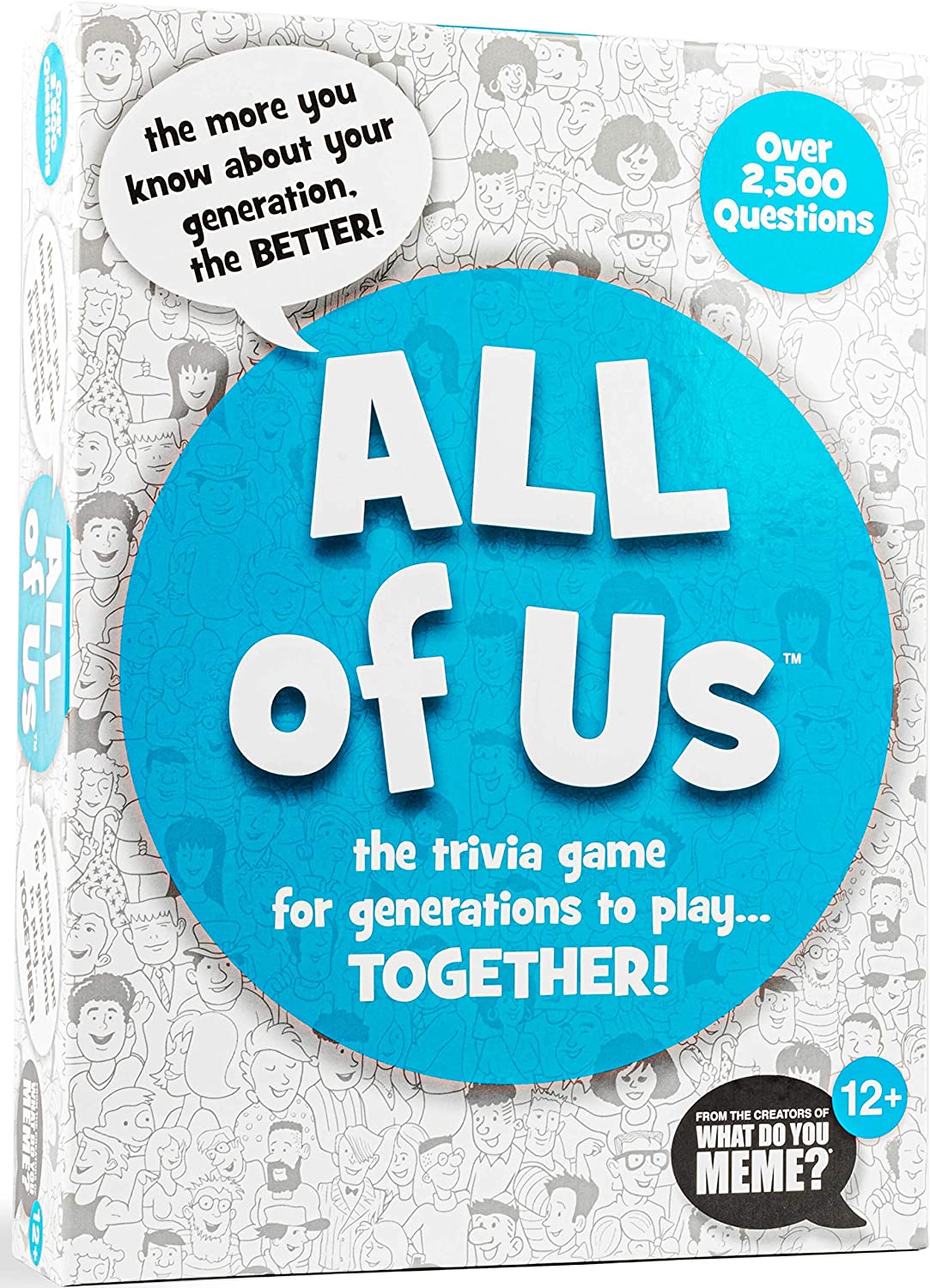 WHAT DO YOU MEME All of Us: The Family Trivia Game for All Generations is the perfect game to play at your next family gathering. With questions tailored to different age groups, everyone will have a chance to answer during each team's turn. So make sure to mix up the ages of your teammates for the best results!
EXPLODING KITTENS Throw Throw Avocado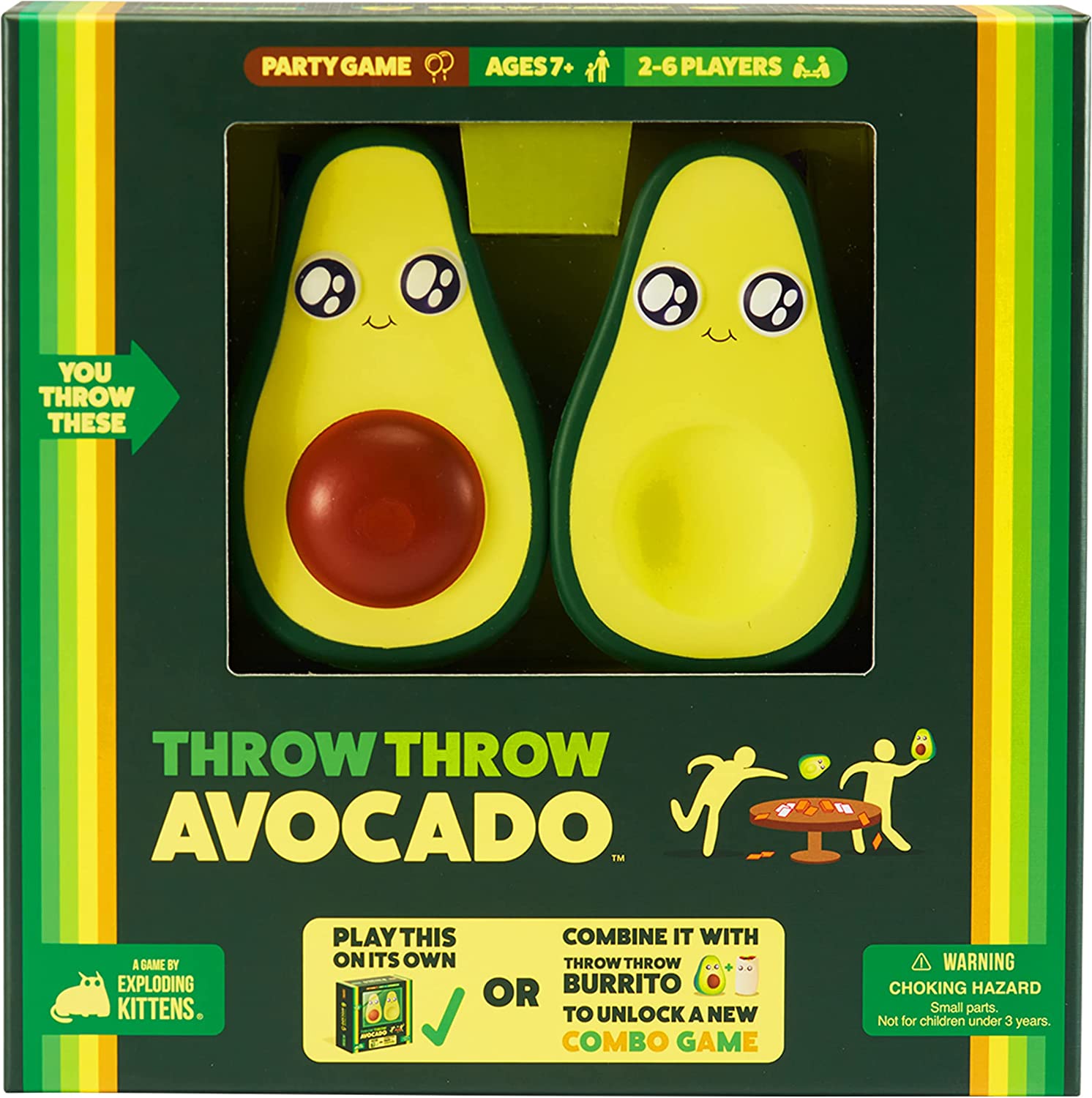 This game is the perfect combination of two family favorites: dodgeball and card games! In this hilarious sequel to Throw Throw Burrito, players must collect matching sets of cards while dodging the soft, squishy avocados. It's a fun and challenging way to spend Taco Tuesday!
VALOR Valor Kick Scooter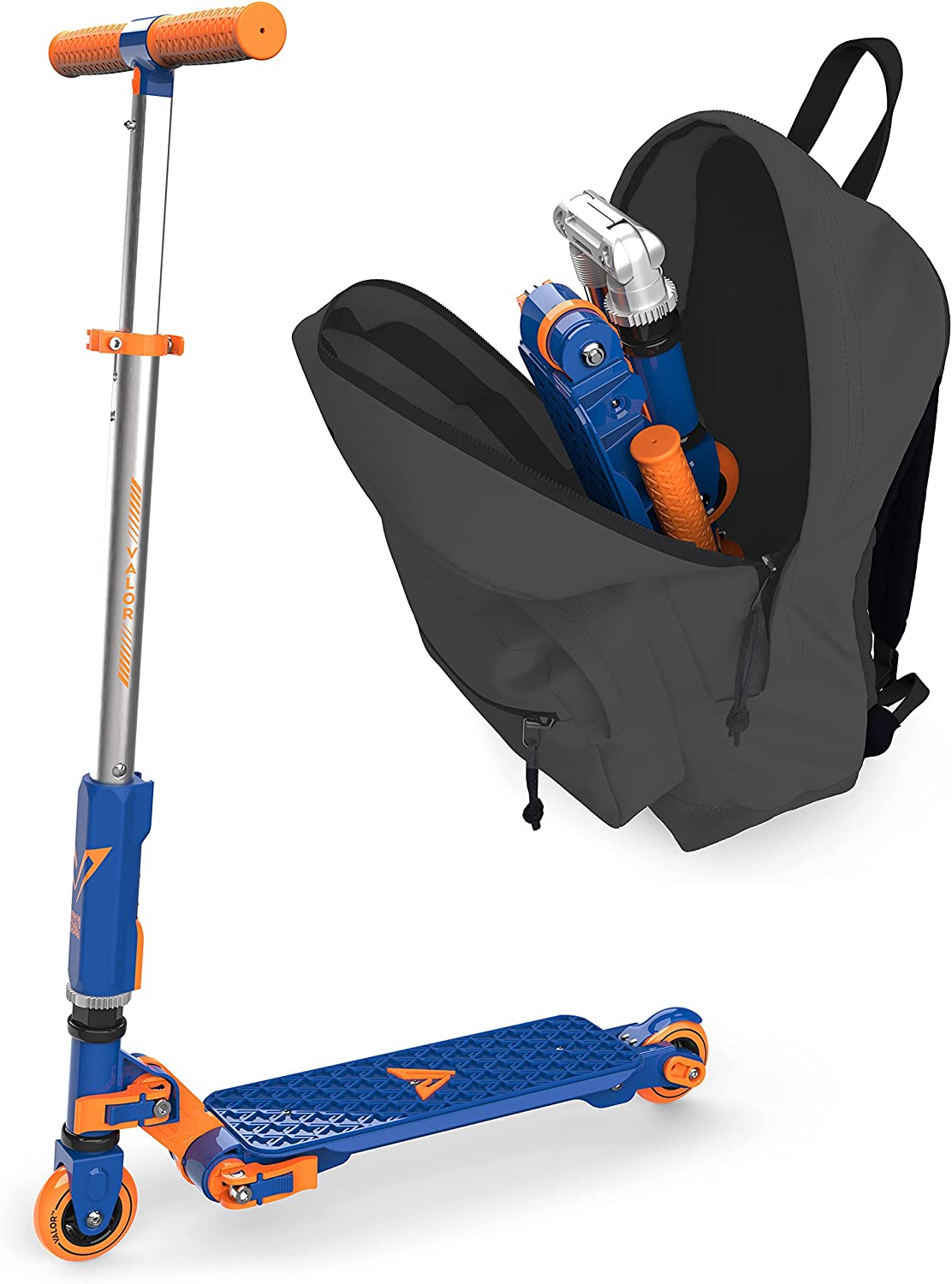 The VALOR scooter is a new product that is currently available for pre-order. It is a kick scooter that can be folded up to fit in a backpack or locker, but when it is unfolded, it has a smooth ride and is easy to steer.