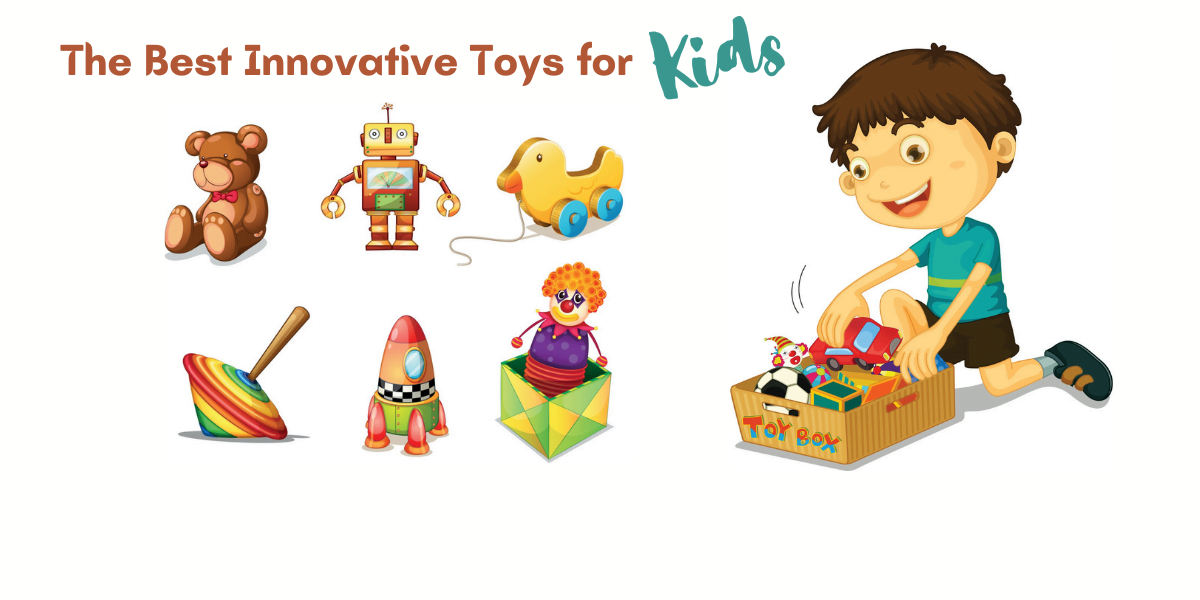 Max
13
min read
The Importance of Innovative Toys in Child Development
Did you know that innovative toys play a crucial role in your child's development? A robust global survey by IBM involving more than 1,500 CEOs identified creativity as the key factor for future success. In line with this, many game designers have started focusing on toys that spur innovative thinking.
Here's why it's so essential:
Innovative toys stimulate kids' creativity by leaving room for open-ended play. It means there are no correct answers or an end goal. Isn't that a fun way to learn?
Creativity involves more than being artistic. These toys encourage your child to experiment and problem-solve, skills they'll need in life.
Examples of such inventive toys include building blocks and magnetic doodads.
Remember, prepping your child for the future starts with the right toys today!
Factors to Consider When Choosing Toys for Your Kids
1. Innovation and Design
We all want the best for our kids, don't we? You and I know that innovative design in toys has been a game-changer.
Here's how an inventive design can boost your child's learning and play experience:
It encourages open-ended playing, enabling kids to explore and problem-solve.
It merges fun with learning, making complex concepts more digestible.
It stimulates their interest in STEAM subjects, molding them into suppliers in these vital fields.
Thus, always look for innovative design features in toys. Choosing the right toy isn't just about keeping your child entertained; it's about creating bright future adults. Let's arm our kiddos with the tools they need to thrive in the future world.

2. Quality and Durability
Choosing the right toy for your kiddo isn't just about fun, it's also about ensuring quality and durability. Did you know that sturdy toys tend to have higher customer ratings?
Quality plays a significant role in a toy's safety as good quality materials are less likely to harm the child. For example, toys like IKB186-1 and IKB024-1, which both have a customer rating of 4.9, use child-safe materials.
High-quality, durable toys are also a good value for money. The price range of $30.00-$35.00 per set is indeed a smart choice considering the long-lasting experience these toys offer.
3. Cost and Availability
Delight your children with amazing, eye-catching new innovative toys. These are not only attractive and hard-wearing, perfect for kids of all ages, but also fall within a price range of $2.60-$4.00 per piece with a minimum order of 144 pieces. Balancing cost and availability is crucial when choosing toys for several reasons.
Affordability ensures you're getting value for money. Innovative toys are not only delighters but also educational aids that support cognitive development. Hence, getting these educational benefits at a reasonable price is a smart move.
Easy availability guarantees that your child won't miss out on the joy of playing with these unique toys. Unavailability or long waiting periods can lead to disappointment.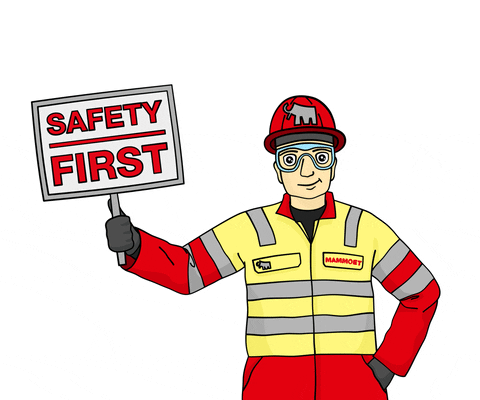 4. Safety and Security
Finding the perfect toys for your little ones is not just about fun. Safety and security should be your top priority. Here's what you need to consider:
Check for Age-Appropriate Labels: Toys should be suitable for your child's development stage.
Examine Build Quality: Look for sharp edges, small part, or weak construction that could potentially harm your child.
Consider the Toy Material: Choose non-toxic materials. Avoid toys made with harmful chemicals.
Check Customer Reviews: Ratings often reflect the product's safety. For instance, the toy IKB024-1 has a high customer rating of 4.9.
Understand the Function: Make sure you understand how the toy works and teach your child to use it correctly.
Choosing safe toys isn't just about keeping your child away from harm, it's about ensuring they have a safe and loving environment to grow and explore.
5. Developmental Value
Choosing a toy for your child isn't just about fun, it's also about fostering growth and development. The developmental value of a toy means so much more than just displacing time.
Toys, like the wooden building blocks kit, aren't just fun; they hold a colossal role in boosting a child's progression. When your child plays with such a toy, they're enhancing skills like spatial reasoning and critical thinking. It's not just about mastering block stacking, but acquiring an understanding of shapes, size, order, and logic.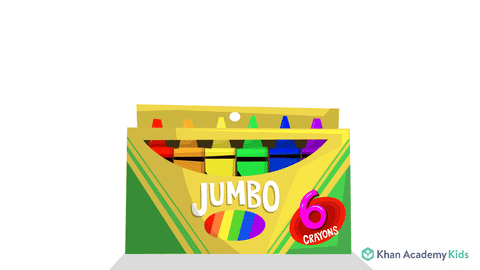 6. Educational Value
Toys can offer more than just fun; they can also provide an educational experience that builds basic life skills and fuels young minds. Ensuring that a toy is both engaging and educational is key in choosing toys for your children.
First, understanding the educational value of a toy is crucial because these toys can help nurture curiosity and develop cognitive skills.
For instance, research indicates that toys such as building blocks can cultivate spatial reasoning, design, and critical thinking skills.
Toys that foster representational fluency, such as shifting from a 2D picture to a 3D structure, also aid your child in early skill development.
Lastly, the educational value of a toy can contribute significantly to a child's overall growth and development.
7. Entertainment Value
Selecting the right toys for your kids can be puzzling, but don't overlook the entertainment factor. Toys should ultimately provide fun while contributing to their development.
Entertainment value brings joy to the child, and this can significantly boost their mental well-being.
A toy that entertains keeps kids engaged and can nurture their creativity.
It aids in developing social skills when they interact with other children during play.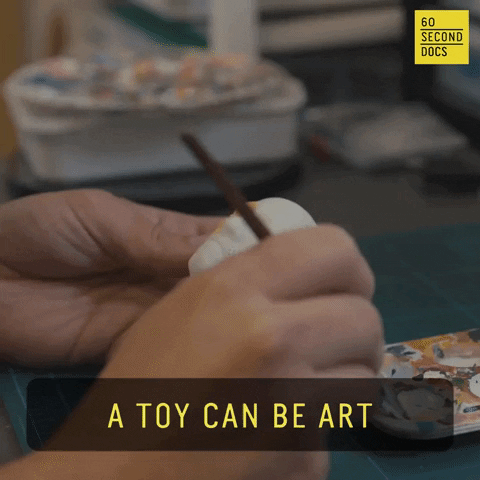 8. Creative Value
Creativity isn't just a concept — it's a critical value that should be cultivated at a young age through toys. Let's discover how toys with creative value are priming our little ones for success.
Diverse and innovative leaders often trace their roots to early exposure to creativity. Hence, it's important for their toys to mirror this.
Toys with high creativity value include STEAM toys that make room for novel thinking. These toys, such as the Creativity Can, are open-ended and encourage independent thinking.
Crayola Washable Kids' Paint and Hey Clay Aliens Colorful Kids' Modeling Air-Dry Clay are stand-out examples. They allow children to express their unique minds and also work on fine motor skills.
The takeaway? Nurture creativity with the right toys and see kids flourish in their future ventures.
The Best Innovative Toys for Your Kids on the Market
1. Tinker Crates, by KiwiCo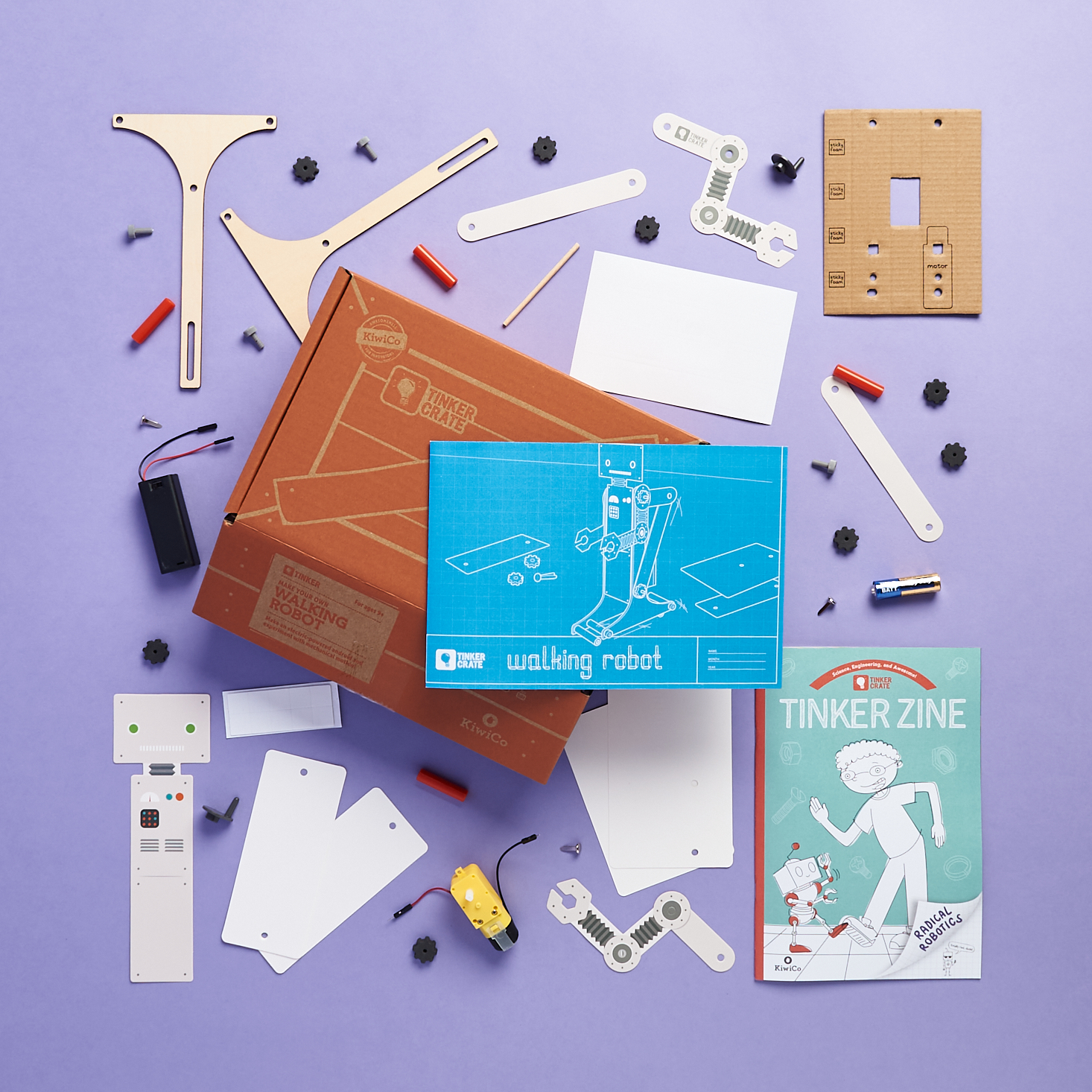 Tinker Crates by KiwiCo are revolutionizing play and learning for kids. These interactive products delight children and parents alike by simultaneously engaging minds and hands. The Tinker Crate, particularly suited for kids age 9-16, is highly recommended for children like Austin who need improvement in manipulation and OT skills.
Tinker Crate is an exceptional tool as it encourages hands-on operation.
This innovative toy incorporates both construction and STEM practices, supplementing what kids may miss in their school curriculum.
With seven crate options from KiwiCo, ranging from 0-36 months to 14-104 years, it's easy to find a perfect fit.
These crates offer flexible subscription options, providing value for money.
It's a unisex toy; perfect for girls and boys.
2. Creativity Can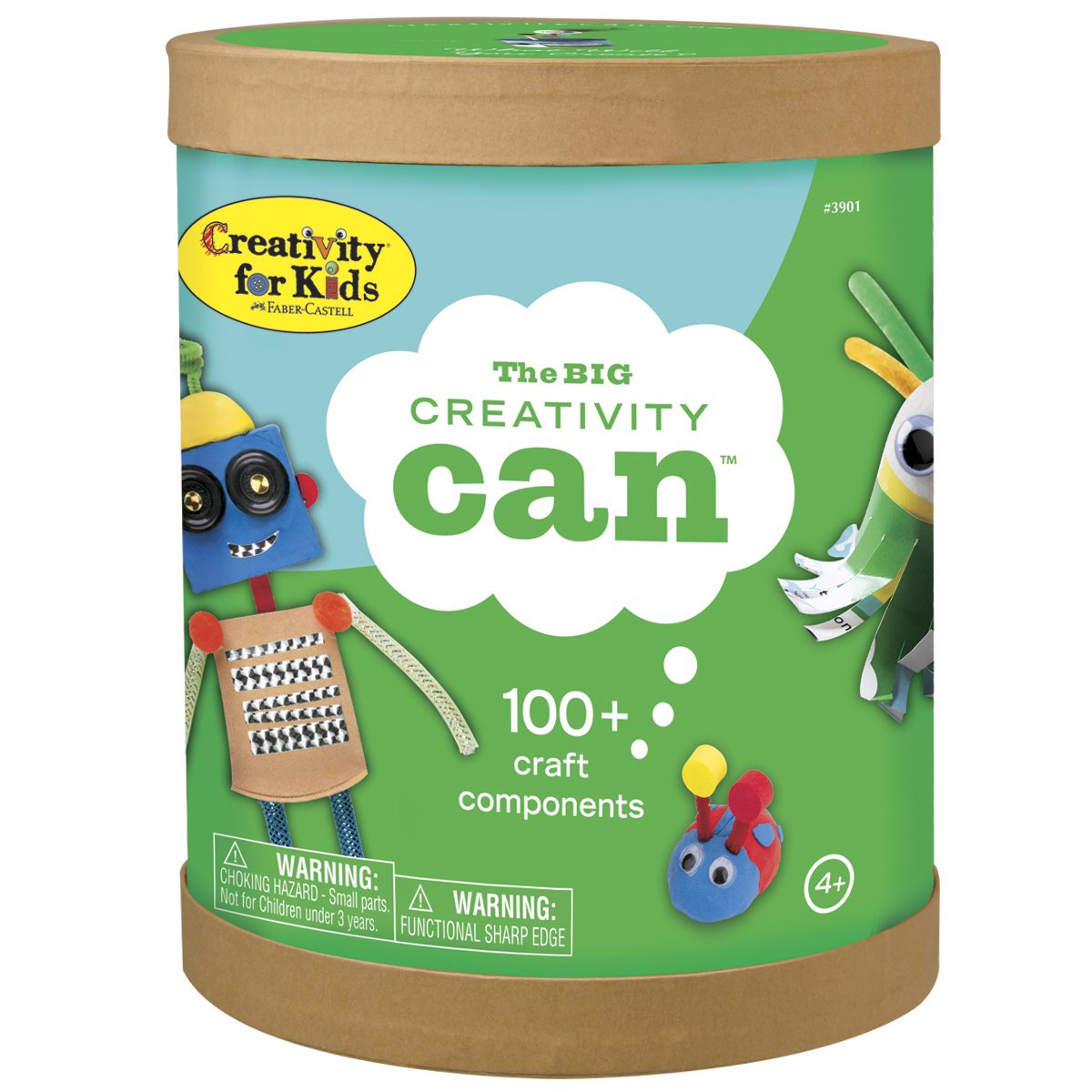 Behold the Creativity Can, a top-tier innovative toy that's just brimming with potential. It's chosen for its distinctive versatility and its value in fostering creative thinking in children.
The Creativity Can is packed with a variety of materials like air-dry clay, felt, pom poms, and wiggly eyes. The idea is simple, yet brilliant – after opening, a child's imagination becomes the only limit.
Suitable for both boys and girls, it encourages young minds to think out of the box and fosters problem-solving skills. With no fixed rules or guidelines, it's a toy that truly lets its child-owners take command.
As a global survey of CEOs by IBM revealed, creativity is a crucial factor for success in the future. Thus, the Creativity Can not only provides immediate entertainment but also prepares kids for lifelong triumphs.
While pricing may vary, it's absolutely a worthwhile investment. Compared to conventional toys with strict rules, investing in Creativity Can is equivalent to investing in a child's future.
Not to forget, its uniqueness lies in its open-ended nature, a trait lauded by clinical neuropsychologist Laura Phillips.
3. Wonder Workshop Dash Robot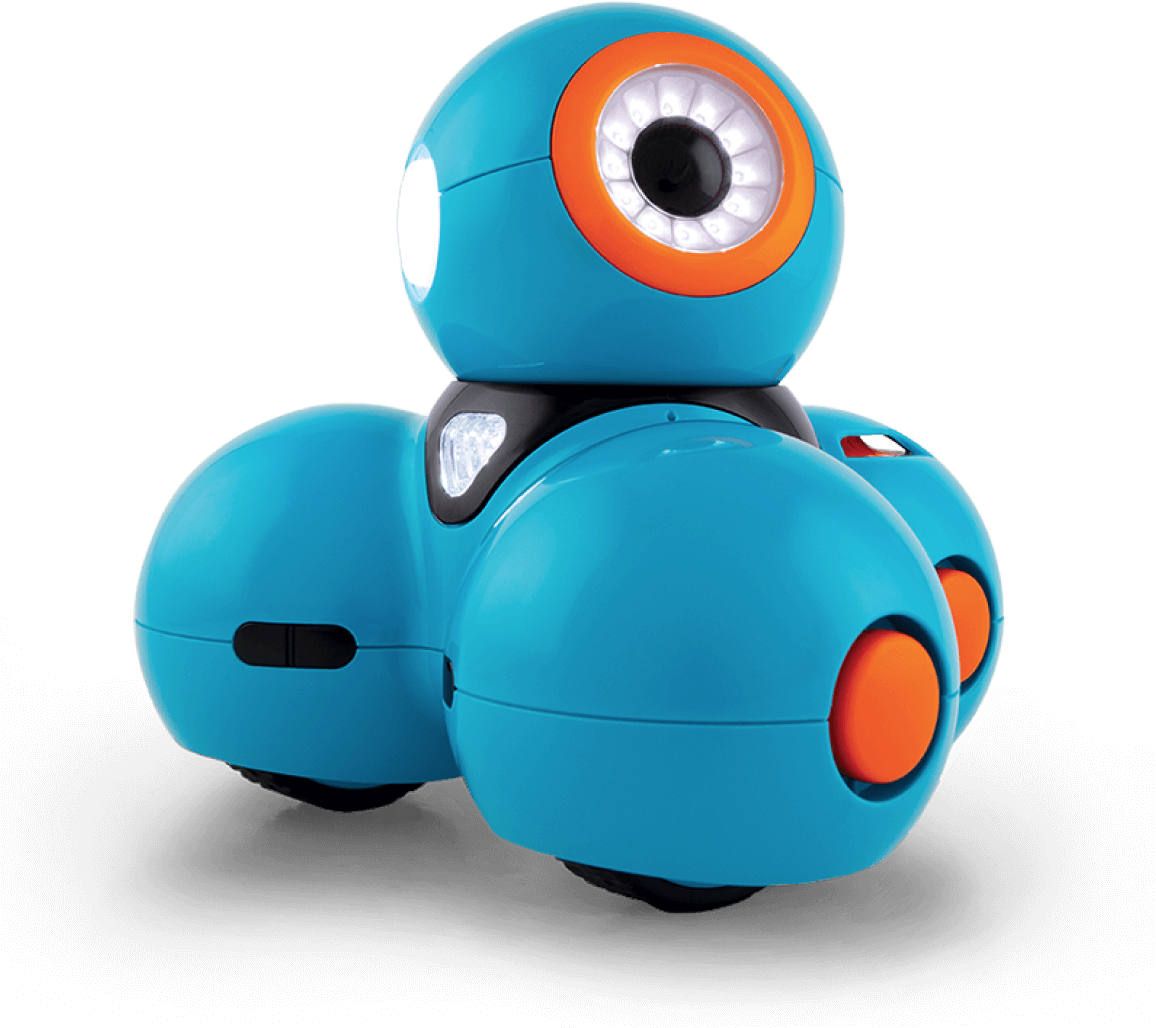 The Wonder Workshop Dash Robot paves the path for open-ended learning, truly an innovative standout in the realm of children's toys. It's designed to inspire creativity and foster problem-solving skills in young minds.
This toy is perfect for kids aged 6-11 who are keen to learn coding, the language of future innovation.
Unlike other toys, it merges playtime with learning seamlessly, providing hours of engagement.
Dash is Bluetooth-enabled, making interactions increasingly exciting for young tech enthusiasts.
It incorporates a 'Wonder League' feature, instituting a healthy competitive spirit along with the chance to connect with other kids.
Expert tip: Start with the preset modes first. As your child gets more comfortable, encourage them to use the programming feature.
4. Sphero Bolt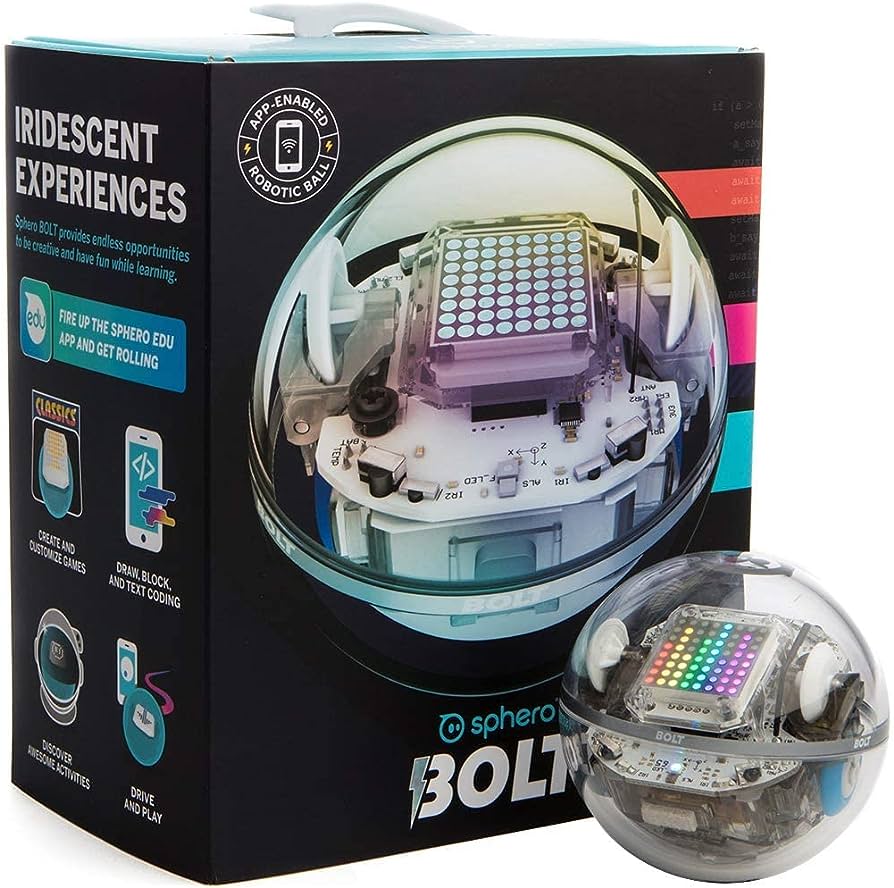 Sphero Bolt, a marvel in the realm of innovative educational toys, brings along a fusion of fun and learning that your youngsters will find both engaging and enlightening. Distinguished for its dedication to infusing playtime with a healthy dose of STEM learning, this robotic toy is an outstanding choice for tech-savvy kiddos.
Sphero Bolt incorporates an LED matrix and advanced sensors within its clear chassis, doubling as a captivating visual display.
This smart ball is excellent for kids predisposed to tech, as it offers an intro to programming concepts in a playful manner.
For the little engineers who delight in the details, Bolt presents a multitude of functions and even gamified tasks to challenge their problem-solving skills.
As noted by TechRadar's Marc Chacksfield, Sphero's commitment to quality and innovation sets the bar for what's possible in connected play.
In essence, the Sphero Bolt blends entertainment with education, introducing children to the enjoyable universe of technology.
5. Electric Motors Catalyst Kit, by Tinkering Labs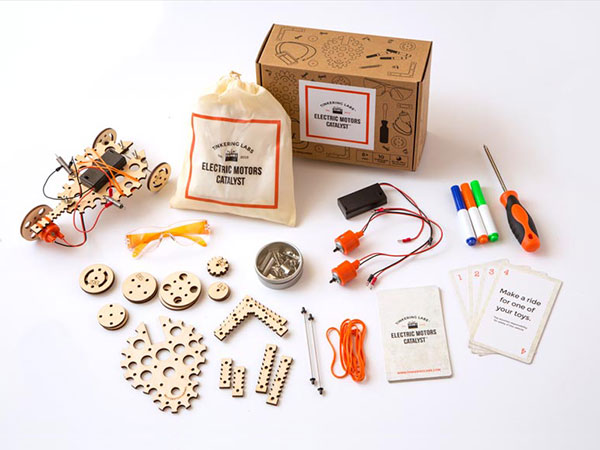 Meet the Electric Motors Catalyst Kit by Tinkering Labs, a fantastic choice for children with an interest in building, creating, and STEM. This innovative toy isn't just exciting, it's also a wonderful tool for fostering problem-solving skills and promoting project-based learning.
Top features offered by the Electric Motors Catalyst Kit:
Encourages inventing and troubleshooting
Facilitates project-based learning
Simple enough for independent children to navigate
Facilitates parent-child bonding during play sessions
Reasonably priced at $55, this toy is a great investment for children aged 6+ who show an interest in engineering and technology. For an enhanced experience with the Electric Motors Catalyst Kit, encourage kids to take up challenges gradually, starting with simple tasks and progressing to more complex projects. Remember, the best learning happens while having fun!
6. PlayTape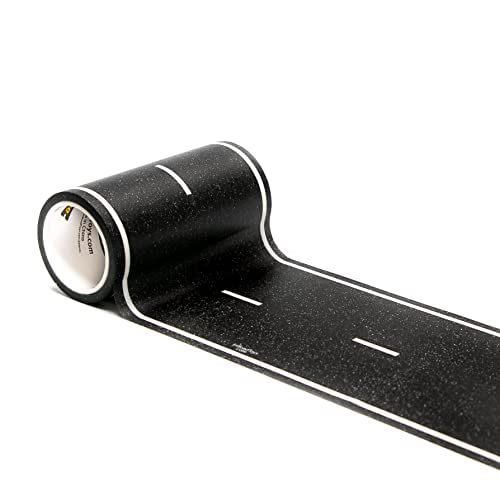 PlayTape is a top choice for innovative kids' toys due to its simple yet creative design and its ability to inspire open-ended play. Whether applied to floors or walls, this versatile and customizable play item encourages kids to create expansive road scenarios on any surface.
PlayTape's versatile design offers a myriad of application possibilities. Its stick-anywhere feature enables kids to construct roads on a variety of surfaces from floors to walls, enhancing creativity.
As a toy that can be customized to fit any scenario, it encourages open-ended play and lets children explore different possibilities as they play.
PlayTape, perfect for imaginative kids and playful adults alike, is a simple and innovative way to incorporate imaginative play into any setting.
7. Arts & Crafts for Kids, by IQ Builder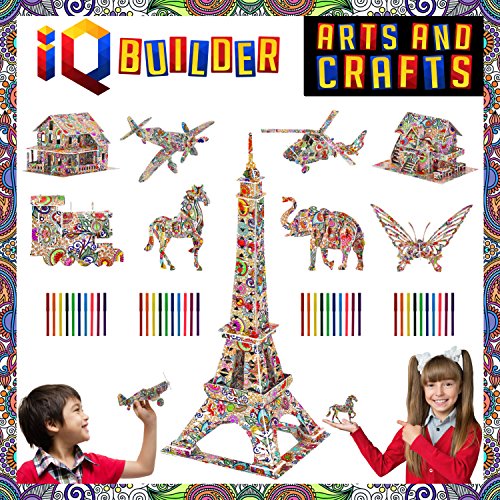 Why pick any toy when you can opt for IQ Builder's Arts & Crafts for Kids, touted as one of the market's finest innovative toys? It's a treat for us, for you, and most importantly, for the kids!
Promotes mental stimulation through challenging 3D puzzles
Offers a variety of designs for painting and coloring
Encourages relaxation, backed by numerous studies
Priced moderately around $30, this arts and crafts kit is an excellent grab for kids aged 4 and above. From enhancing creativity to fostering out-of-the-box thinking, it's worth every penny!
8. Magna-Tiles®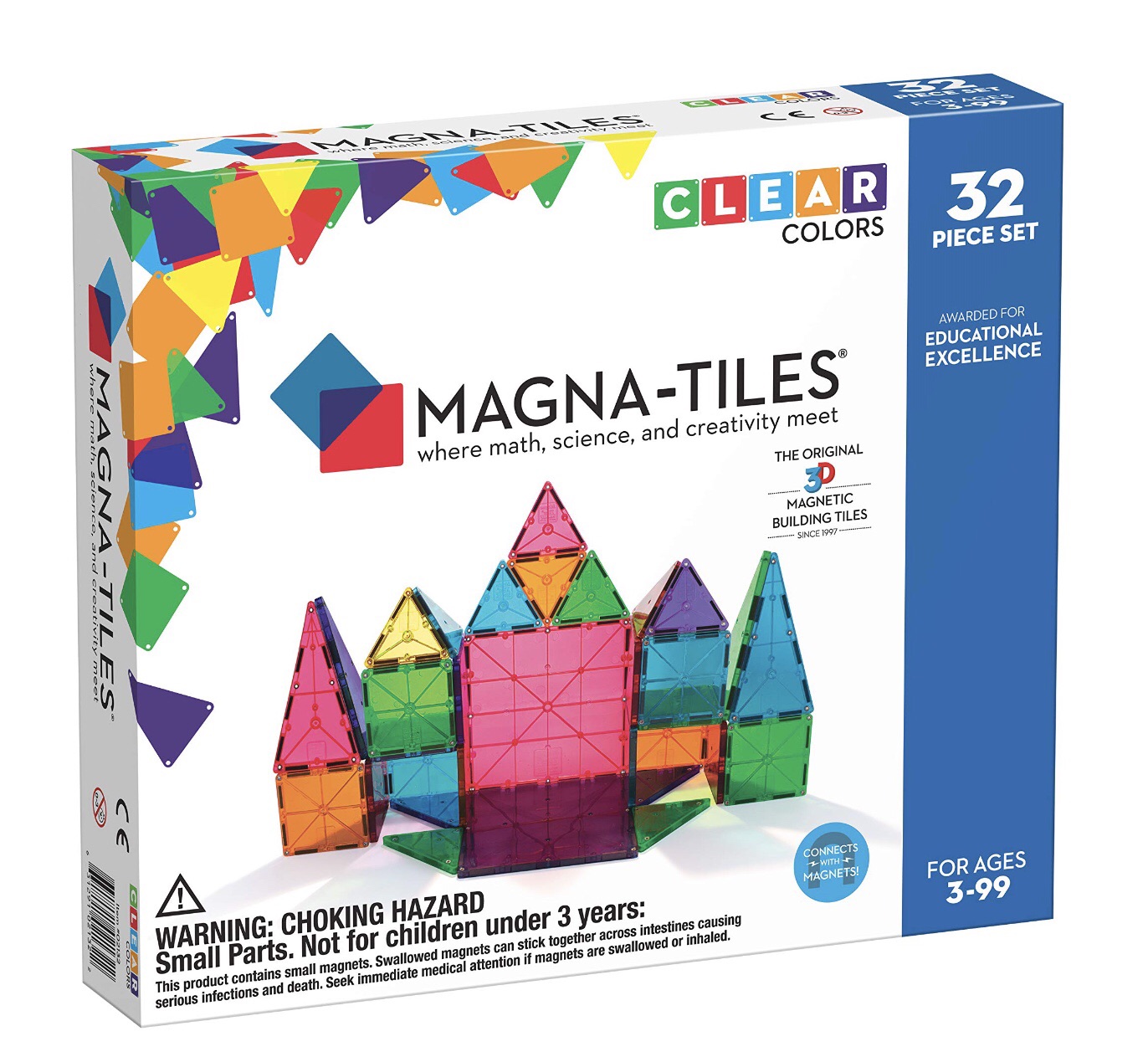 Magna-Tiles® distinguishes itself among the sea of kids' toys with its unique blend of creativity fostering and durable construction. They are the perfect choice for children aged three and above who love building with a creative twist.
When it comes to features, Magna-Tiles® is all about inspiring creativity in 3D, and fostering innovative thinking. They are also incredibly durable, ensuring long-lasting play. Child psychologists and educators often prefer Magna-Tiles® over other toys as they foster spatial awareness and spark the imagination.
Magnetic building blocks
Ideal for kids aged 3 and up
Encourages creativity in 3D
Includes 16 pieces, providing varied building options
Proven to spark imagination and foster spatial awareness
Make this creative toy a part of your child's learning journey for an affordable price of $60, reflecting its quality and reputation in the child education market. Craft your child's playtime with Magna-Tiles® – where learning meets fun!
9. Anki Overdrive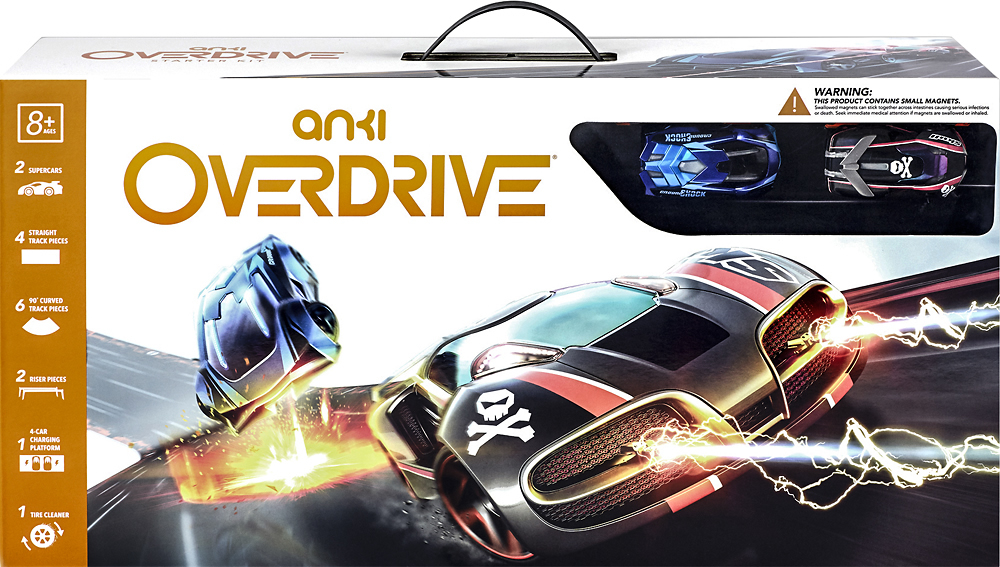 Anki Overdrive is an exhilarating blend of 21st-century robotics, smartphone gaming, and timeless car racing fun. Often being called 'Scalextric on steroids', this inventive toy offers unrivaled entertainment. As the compatible cars tear down the track, they're controlled directly from your smartphone, changing the world of remote-control toys forever.
Smart, AI-enabled toy cars
Specialized tracks designed for thrilling racing
Integration with smartphone gaming
Fast & Furious edition tie-in
Priced at $8.99 ex-tax, it's ultra-affordable
Behind its glammed-up facade, this is a sophisticated tech that's superb for children and adults alike. If you're passionate about gaming, and movie tie-ins, or you're just a tech enthusiast, Anki Overdrive is your go-to toy. The expert tip here? Use it as a portal. Harness the smartphone control and discover its potential in the world of AI gaming.
10. Zometool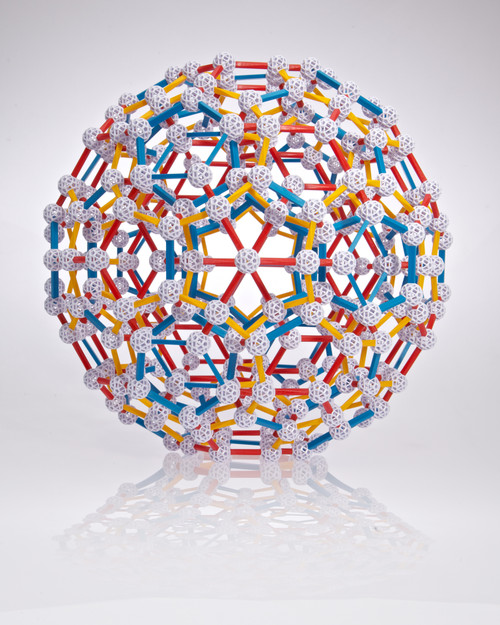 Meet Zometool, an innovative toy sweeping the market! Built for creative kids, budding builders, and even brilliant adults, this sophisticated upgrade over your typical building blocks sparks the imagination of people of all ages.
Why does Zometool sit at the top of the pack?
Versatility: Perfect for both young kids and older ones, there's flexibility in how you create.
Educational: It's more than a toy, it's a learning tool! Your children won't even realize they're honing their problem-solving skills.
Popular among experts: Carlos Neumann, Zometool's CIO, proudly shares that even artists, scientists, and researchers use their sets to model sophisticated phenomena in their fields.
Benefits of Innovative Toys for Your Kids
Preparing for the future begins in the sandbox. As both a parent and a content writer, I understand the importance of playful innovation. Elevating your child's playtime with innovative toys can spark creativity and hone problem-solving skills. But why these toys, you ask? Let's dive into the benefits.
Nurtures creativity: According to an IBM survey of 1,500 CEOs, creativity is the key to success, and it can be fostered with toys that encourage innovative thinking and problem-solving.
Encourages critical thinking: Neuropsychologist Laura Phillips suggests that open-ended games, with limited rules, promote inventive problem-solving.
Provides exposure to STEAM: Innovative toys often include elements of Science, Technology, Engineering, the Arts, and Math, establishing a robust foundation.
Augments flexibility and self-control: By adapting as games change, kids learn to be flexible and exercise self-control. Some toys, like finger paints and musical instruments, not only promote creativity but also help kids think flexibly and display self-control.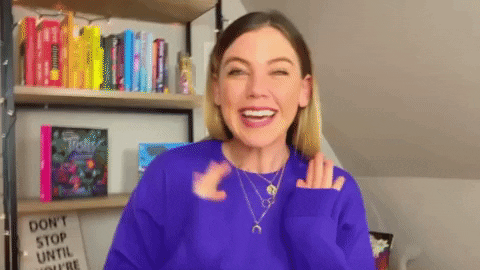 Where to Buy Innovative Toys
You can find these impactful toys for your young ones at the following places:
Innovative Toy's official website: Visit their webpage, browse through their product collection, and add your favorite toys to your cart. Follow the instructions to check out and make your secure payment.
Amazon: Simply type "Innovative Toys" in the search bar. Sort through the options provided, select the toy of your choice, and follow the purchase prompts.
Alibaba.com: Search for "new innovative toys," and choose from the wide array of vibrant and durable options. To order, specify the number of pieces you want and complete the ordering process.
Innovative toys benefit children in various ways. These create a balance between playful activities and mental challenges, fostering increased higher thinking and creative skills. They capture kids' attention with interactive features, enhancing their learning experience. Such toys not only entertain but also stimulate the mind, making them an excellent investment for your child's development.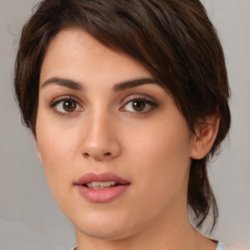 Latest posts by Harley Carr
(see all)
prev postThe Rarest And Most Expensive Pokémon Cards Ever Sold
next postFidget Toys: How To Help With Your Child's Fidgeting and Anxiety