Innovative Toys 2021: The Best Innovative Toys for 5 Year Olds and Up
The Best Toys for Your Kids on the Market
We are now seeing a huge rise in connected toys interacting with children. These toys typically have a smart element that elevates them above more basic kid-friendly gadgets. Some of the benefits of these types of toys include, but are not limited to, enhanced creativity and problem-solving skills, improved communication and social interaction, and development of motor skills.
There are a lot of great toys on the market for kids these days. There is something for everyone, from augmented reality headsets to dolls that look incredibly lifelike. These toys have been designed not just to entertain children but also to leave a lasting impression.
There is no doubt that technology has had a profound impact on how we live our lives. And nowhere is this more evident than in the world of the best toys. These days, you can find toys that do everything from teaching kids how to code to help them learn about science and math. Below we showcase some of the best toys around, all of them packed with innovation that's sure to spark the curiosity of little minds.
Lenovo Star Wars Jedi Challenges is a gaming system that allows users to experience the Star Wars universe immersive. The system consists of a headset, lightsaber controller, and tracking beacon. The headset provides visuals and audio, while the lightsaber controller interacts with the game environment. The tracking beacon helps track the user's location and motion within the game space.
The Lenovo Star Wars Jedi Challenges is an Augmented Reality headset released in support of the latest Star Wars trilogy. It's one of the most impressive Star Wars gadgets to come out in a while, and it's great for kids.
Lenovo's Star Wars Jedi Challenges is a great example of an innovative toy. This package comes with a headset that transports the child into the world of Star Wars, where they can do battle with their favorite friends or foes, brandishing the accompanying lightsaber.
Anki Vector is an upgraded version of Anki Cozmo, pitched at a slightly older audience. The real USP here, though, is how autonomous it is. Where Cozmo was app-controlled, Vector works on its own – which is pretty mind-blowing.
Now, the Vector robot is looking to take the place of Cozmo with a few new features and upgrades. Vector has been designed with an HD camera, meaning you can see what it sees in real-time. Additionally, it has been made so that you can control it through voice commands, and it'll even respond to your facial expressions. With this new release, Anki hopes to bring back some of the magic that made Cozmo so popular.
Dash is a programmable robot that teaches kids how to code. The coding is nicely simplified, but if you want to watch Dash do its own thing, there are several preset modes to choose from. Dash encourages problem-solving and creativity as kids learn to program and code to get the robot to do what they want.
This is great for kids interested in innovation, STEM, and even architecture! Wonder Workshop Dash Robot is a great coding toy for kids. It has a bunch of apps that work with the device, all packed with tutorials on how to code.
Wonder Workshop's Dash Robot is a great coding toy for kids. It has a simplified coding interface and offers several preset modes so that kids can enjoy watching it without code.

The Sphero Bolt is an app-enabled robotic ball with a LED matrix and advanced sensors that teaches kids how to program. Indi by Sphero is a car-like robot that senses color and teaches children the basics of programming. Sphero Bolt is a robotic ball that kids can control with their smartphones.
It has built-in sensors that allow it to respond to its environment. Sphero Bolt is app-enabled and can create games and other activities. It is designed for ages eight and up. Sphero Bolt is a spherical robot that Bluetooth can control. It has a built-in camera that can record video and take pictures.
Sphero Bolt is also equipped with sensors to interact with its surroundings. It is available for purchase on the company's website.
LittleBits has found a brilliant niche in the toy market – self-assembly kits that, when built, create a brilliant connected, programmable toy. Its latest innovation is a synth guitar programmed to play some tracks and sounds. Not only does the guitar look great, but 12 activities go with it, thanks to an accompanying app.
The brilliant thing about LittleBits is that these kits aren't the slickest-looking, and for a good reason – the things you make look like a mad professor has put them together and that only adds to their endearing quality.
You can create, customize, build, and play your music for music lovers! Then, with the electric synth guitar, you can take the music you create and sync it to new electronic instruments. This is a great way for music lovers to get their hands on products that help create and record the early stages. Plus, everything can be synced with a mobile device, too.
The LittleBits Electronic Music Inventor Kit is a great way for kids to learn about and create electronic music. The kit comes with everything kids need to start, including a 9-volt battery.
The kit includes an assortment of modular electronic components that snap together with magnets. Kids can use the components to create their songs or remix pre-made songs. The kit is compatible with Macs and PCs, and most music software.
Bedtime Stories is an app designed for children up to 12. It is based around story 'worlds,' spanning multiple genres. There is a vast amount of content that can be accessed through the app. The app also has a feature that lets you build your own story with your child, making it tailored to them specifically.
Moreover, the app offers a variety of features to keep your child engaged. For one, it has a library of bedtime stories that you can read to them. If that isn't enough, the app has a feature that lets you build your own story with your child, making it as tailored to them as you want.
Lego Technic Bugatti Chiron is a life-size, fully working, and drivable car created by 16 specialists. Over one million pieces of Lego Technics were used to create the car, which took 13,000 man-hours to complete. The kit is geared towards girls but can be unisex. It has various designs that you can paint, color, and even manipulate into 3D.
Coloring has been found to promote relaxation, which many studies have proved, especially for kids! Lego Technic Bugatti Chiron is a buildable replica of the car that sets speed records.
It has over 1,500 pieces and took two builders more than three months to complete—features an 8-speed gearbox with paddle shifters, a W16 engine with moving pistons, and suspension.
The Lego Technic Bugatti Chiron is a 1:8 scale replica of the real car. It took a team of 16 specialists, including design, mechanical and electrical experts, 13,000 man-hours to create the car. The attention to detail is astounding; from the functioning W16 engine with moving pistons to the steering wheel that turns, this toy is sure to impress kids and adults alike.
Some people find the doll creepy, while others find it charming. The doll can mimic baby noises and words over time. Luvabella Doll is a new interactive baby doll that reacts to touch and words. She has lifelike facial expressions and can learn how to say your name.
Luvabella Doll can be purchased from various retailers, including Amazon. She has a suggested retail price of $99. Luvabella Doll requires 3 AA batteries, which are not included.
Luvabella Doll is a new interactive toy-making wave this holiday season. One of its neat features is the ability to mimic baby noises, which start to become real words over time. This can be charming for some parents, but others may find it a little creepy that their child's doll is saying, "Hi, I'm Chucky – wanna play?"
Anki Overdrive is a remote-control car game that combines smartphone gaming with real-life toy cars. The idea behind the game is to combine the fun of smartphone gaming with the excitement of racing toy cars around specially created tracks. There's also a Fast & Furious edition of the game, which has got to be one of the best movie tie-ins around.
Anki Cozmo was one of the best toys around when it was first released, combining the idea of a cute desk toy with a robot. Its personality, and the games you could play with it, made it a toy equipped for lasting fun.
Anki Vector is an upgraded version of Cozmo, pitched at a slightly older audience – this is mainly because it will soon be able to tap into your smart home. The real USP here, though, is how autonomous Vector is. Where Cozmo was app-controlled, Vector works on its own – which is pretty mind-blowing.
Sphero partnered with Disney Pixar to make a remote-controlled car replica of the character Lightning McQueen from the Cars movies. The car has animatronics in the face, voices, and eye animations that are all spot on. The result is an expensive but fantastic app-controlled toy that sets the bar for what can be done in the connected toy space.
Lightning McQueen is one of the most popular characters in the Cars movie franchise. As such, it was only a matter of time until he would be immortalized as a smart remote-controlled car by Sphero. The amount of detail that they have crammed into this toy is simply stunning, and kids will love playing with it.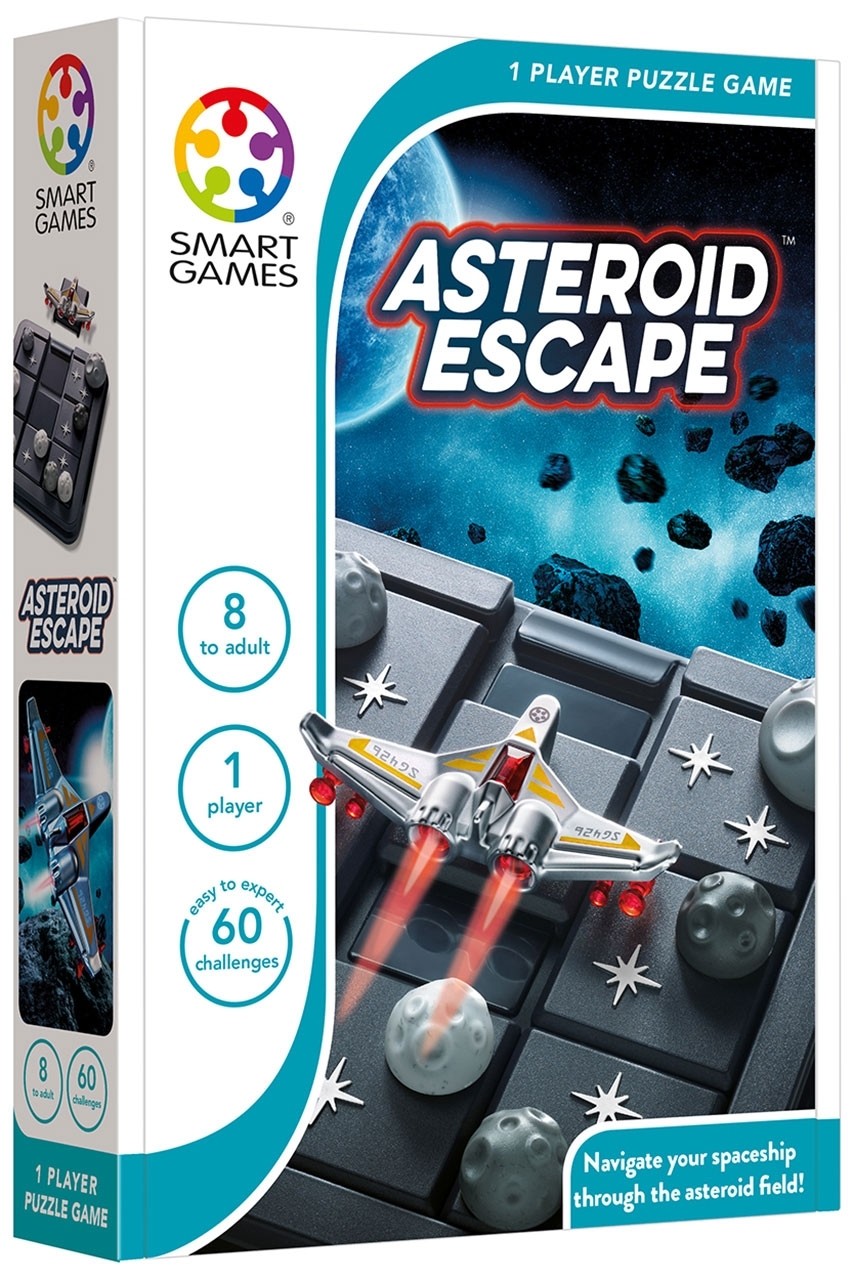 Asteroid Escape is an arcade game where you must navigate your ship through a field of asteroids to escape. The game features procedurally generated levels, so each playthrough is different. It would help avoid collisions with asteroids and walls while collecting as many coins as possible.
Your ship has a limited amount of fuel, so you must be careful not to run out before reaching the exit. Asteroid Escape is free to play on Android and iOS devices.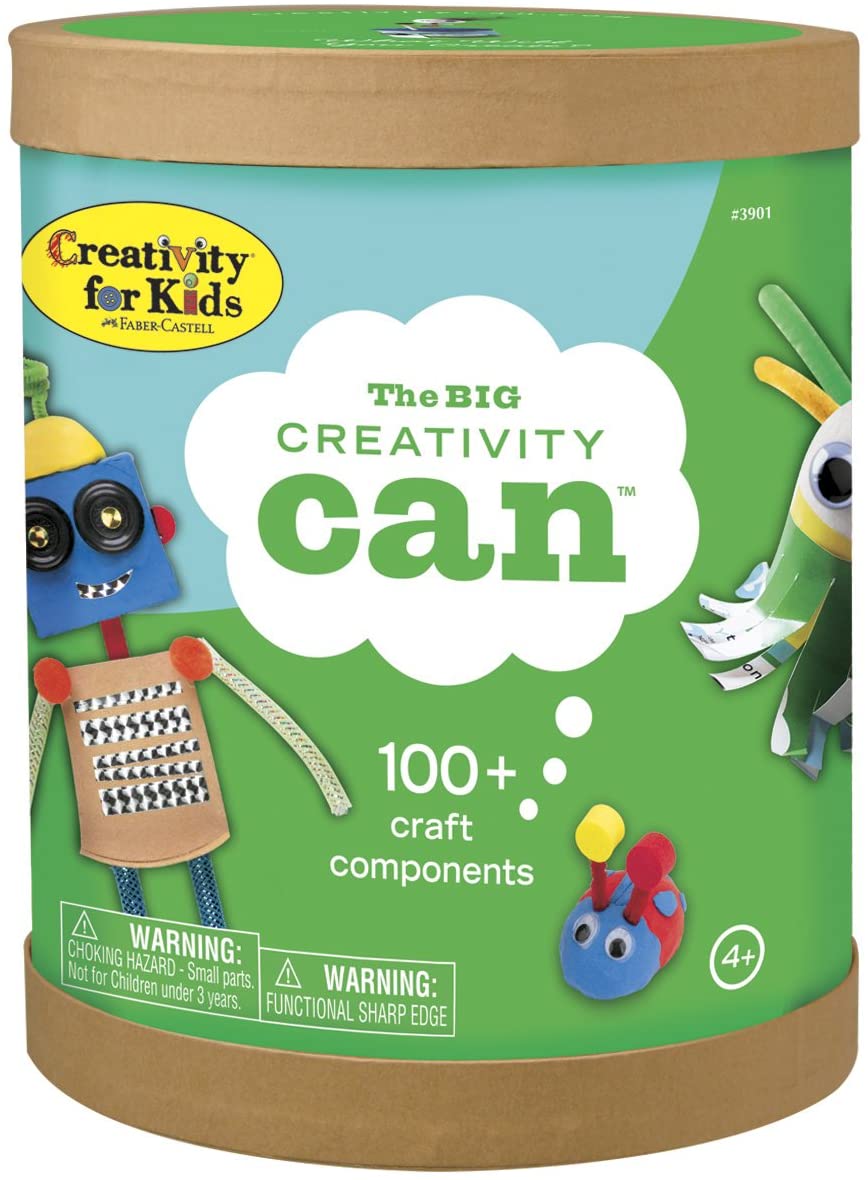 The Creativity Can is an open-ended craft box with no rules. It contains air-dry clay, felt, pom poms, wiggly eyes, and more. It is perfect for kids who are into machines, cars, and fast-paced play. The robotic cars are programmed for battle and can even be controlled with a mobile device.
There are many techniques for improving creativity. Creativity can be learned and improved with practice.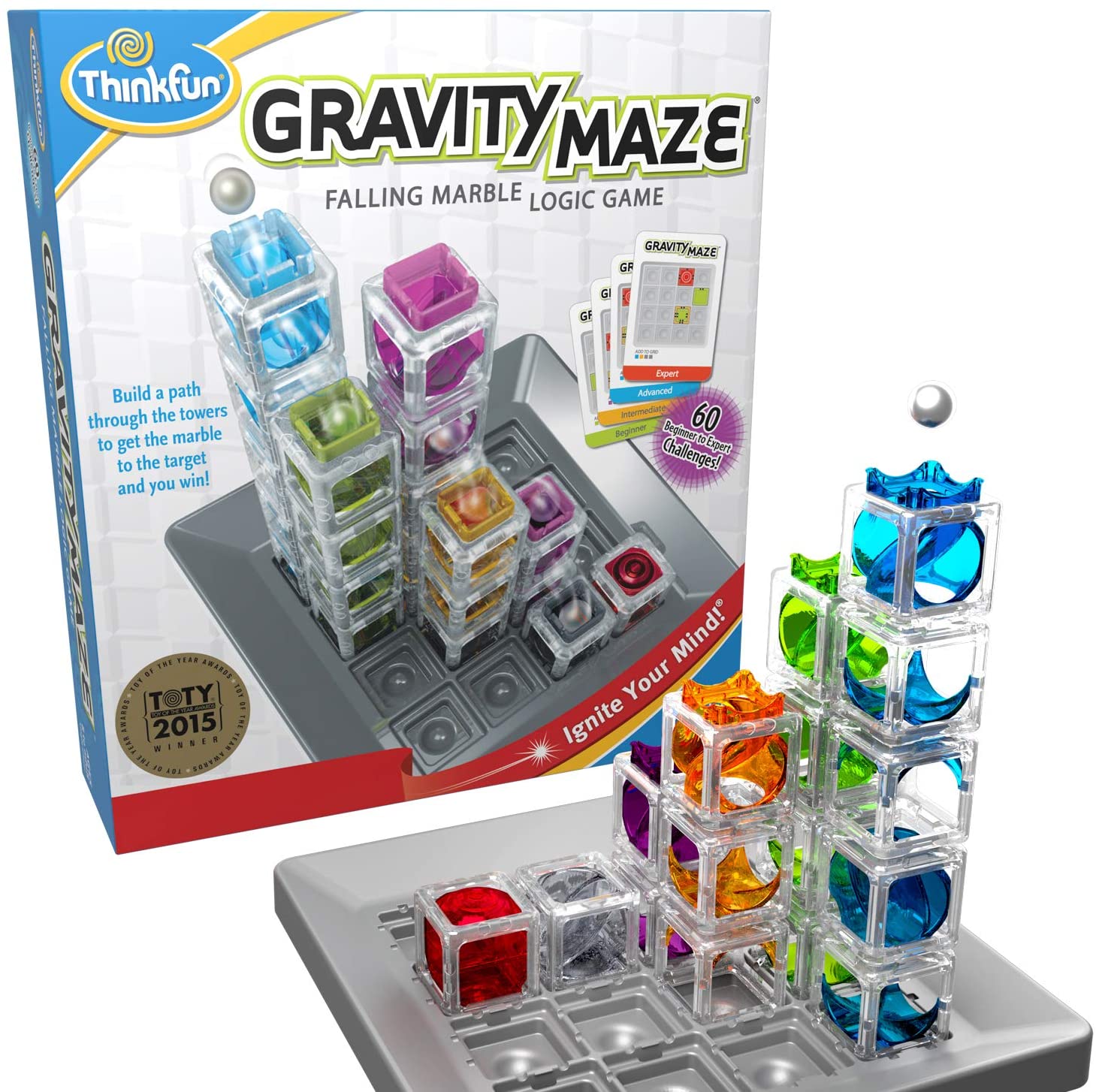 Gravity Maze® is a game that helps kids learn how to code. The game has 60 challenges of varying difficulties. The game tests kids' reasoning skills and visual perception. Gravity Maze is a marble-run game that uses the laws of gravity to test players' problem-solving skills.
The game consists of towers, each with a maze on all four sides. Players must navigate their marbles through the towers and mazes using only the force of gravity. The game's object is to get all nine marbles from start to finish in the shortest amount of time possible.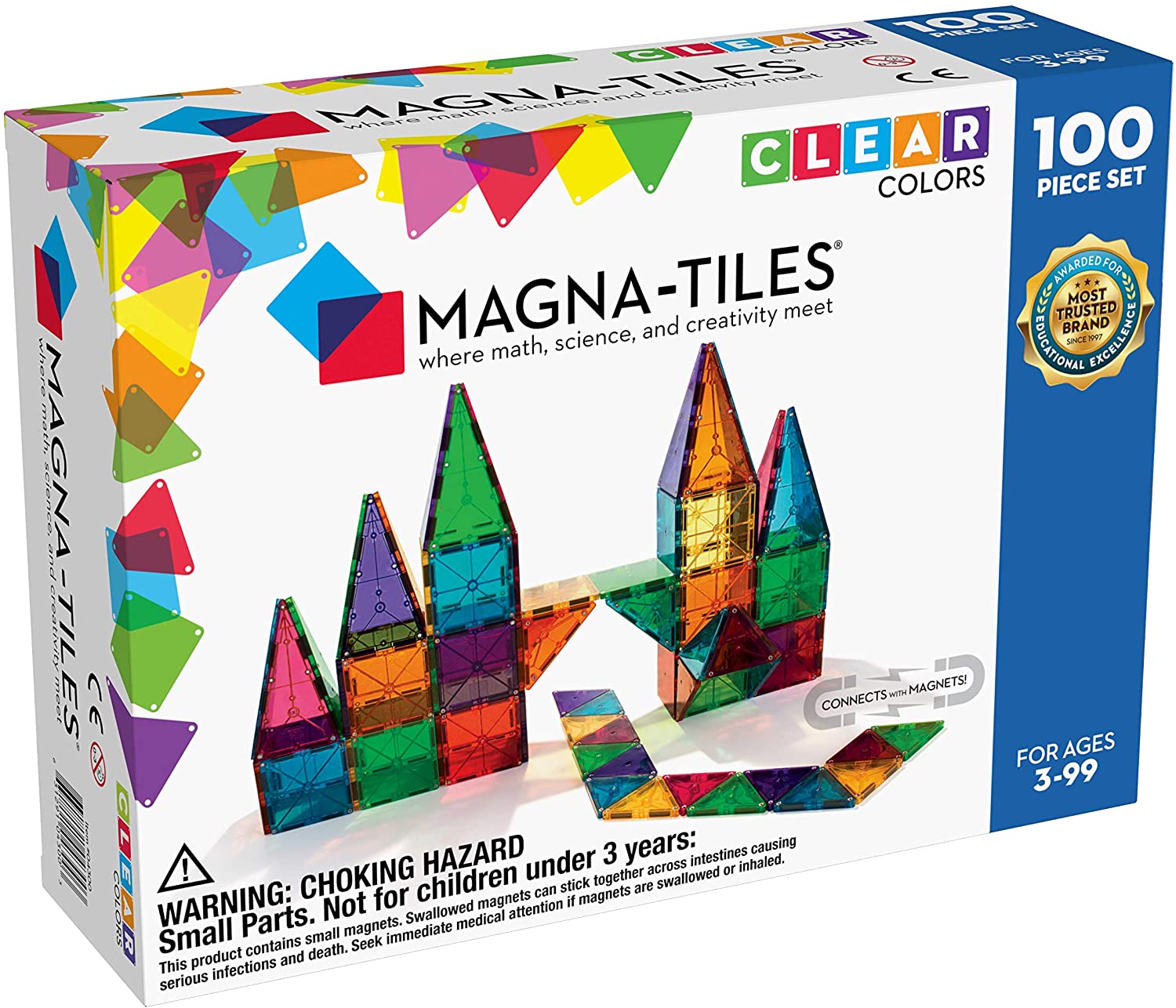 Magna-Tiles® are magnetic building blocks that are great for younger hands. They encourage creativity in 3D while also being incredibly durable. The blocks can be used to create a variety of shapes and structures. Magna-Tiles are colorful building blocks that can be used to create various shapes and structures.
They are made from durable plastic and can be used indoors or outdoors. Magna-Tiles are recommended for children three years and older. They can help teach children about shapes, colors, and spatial relationships.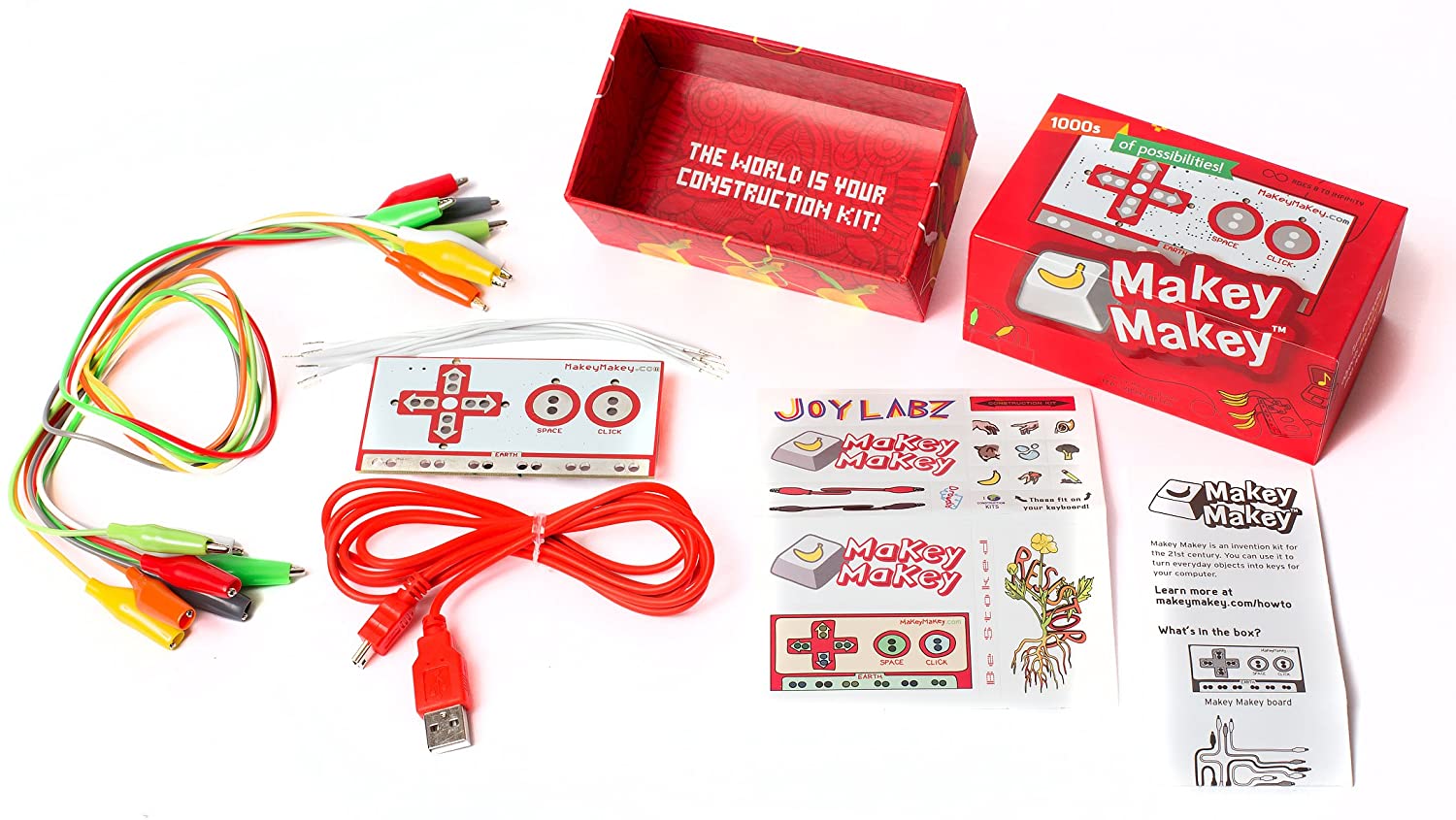 Makey Makey is an innovative toy set that encourages kids to make just about anything into a key for a computer. If controlling a game of Super Mario with Play-Doh buttons sounds more fun than using the space bar, this one is for your family!
Makey Makey is a device that turns everyday objects into touchpads. You can use it to create your game controller or control other devices. It's a great way to learn about electronics and programming. The possibilities are endless!
PlayTape is a great way to add creativity to your child's play. You can use PlayTape on any surface – floors, walls, and more. It's easy to use and easy to remove. PlayTape is a type of tape that is designed for children to play.
It is made out of durable, waterproof material. It sticks to most surfaces and can be removed without leaving any residue. PlayTape can be used to create roads, sidewalks, and parking lots for toy cars and trucks. It also comes in a variety of colors.
Innovative Toys 2021 features PlayTape as one of the best toys on the market. Recognized as the way to make toy roads, PlayTape has won over 25 industry awards, including Parent's Magazine Toys of 2014, Academics' Choice Brain Toy Award, and Dr. Toy's Picks of 2015.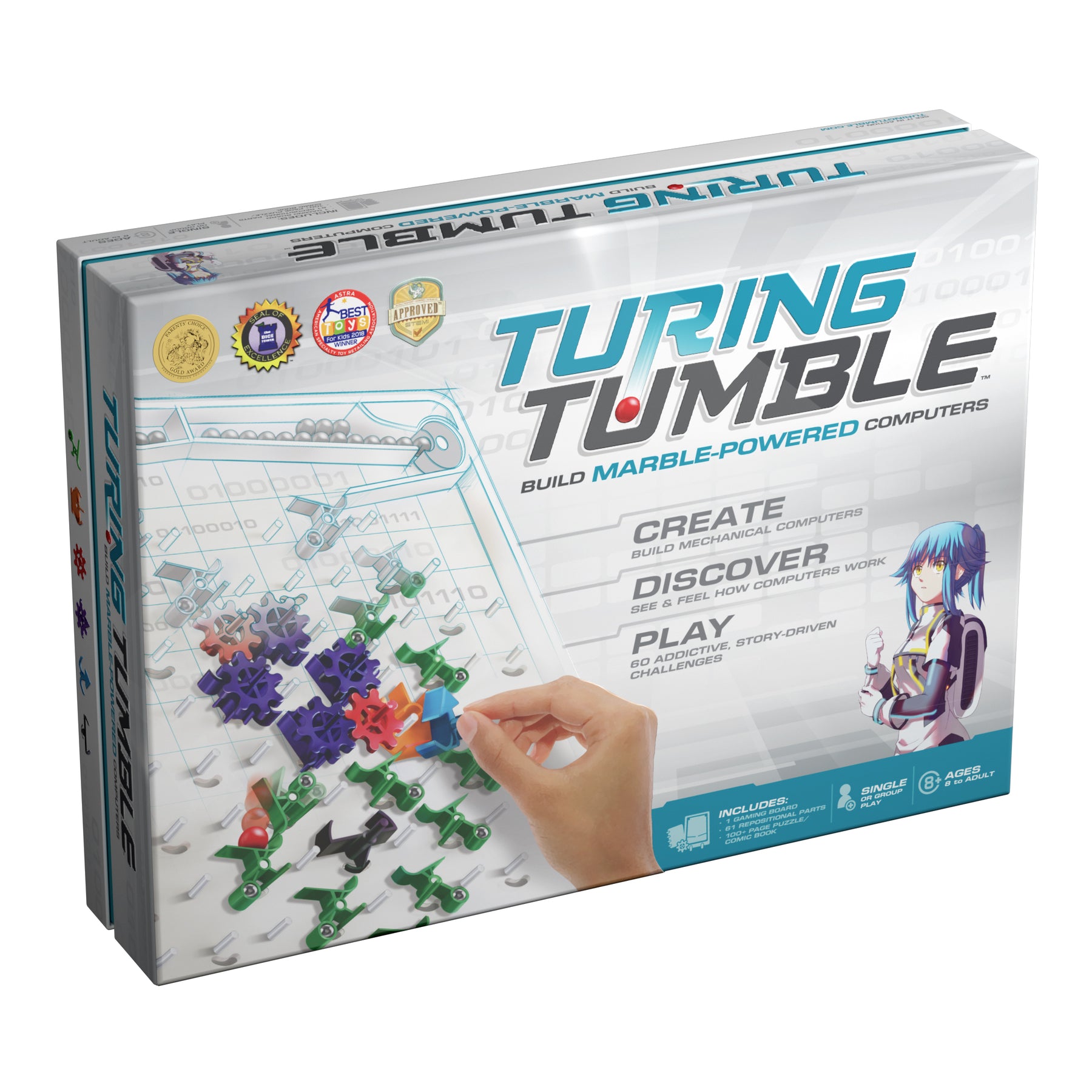 Turing Tumble is a toy that lets kids build mechanical computers powered by marbles, to solve a series of logic puzzles. When kids are learning how to code, they often get discouraged by syntax. In Turing Tumble, programs are coded without any language, building raw programming skills without a steep learning curve.
This toy teaches not only coding but also how computers work. Players use six different parts to build computers that can generate patterns, add, subtract, multiply, divide, compare numbers, and more. Turing Tumble is a new type of toy designed to teach kids about physics and engineering. It was created by a father and son team looking for a more interactive way to teach these concepts.
The toy comprises various pieces that can be moved around to create different configurations. Kids can use it to learn about basic principles like gravity, momentum, and friction. Turing Tumble has already become a popular choice among parents and educators alike.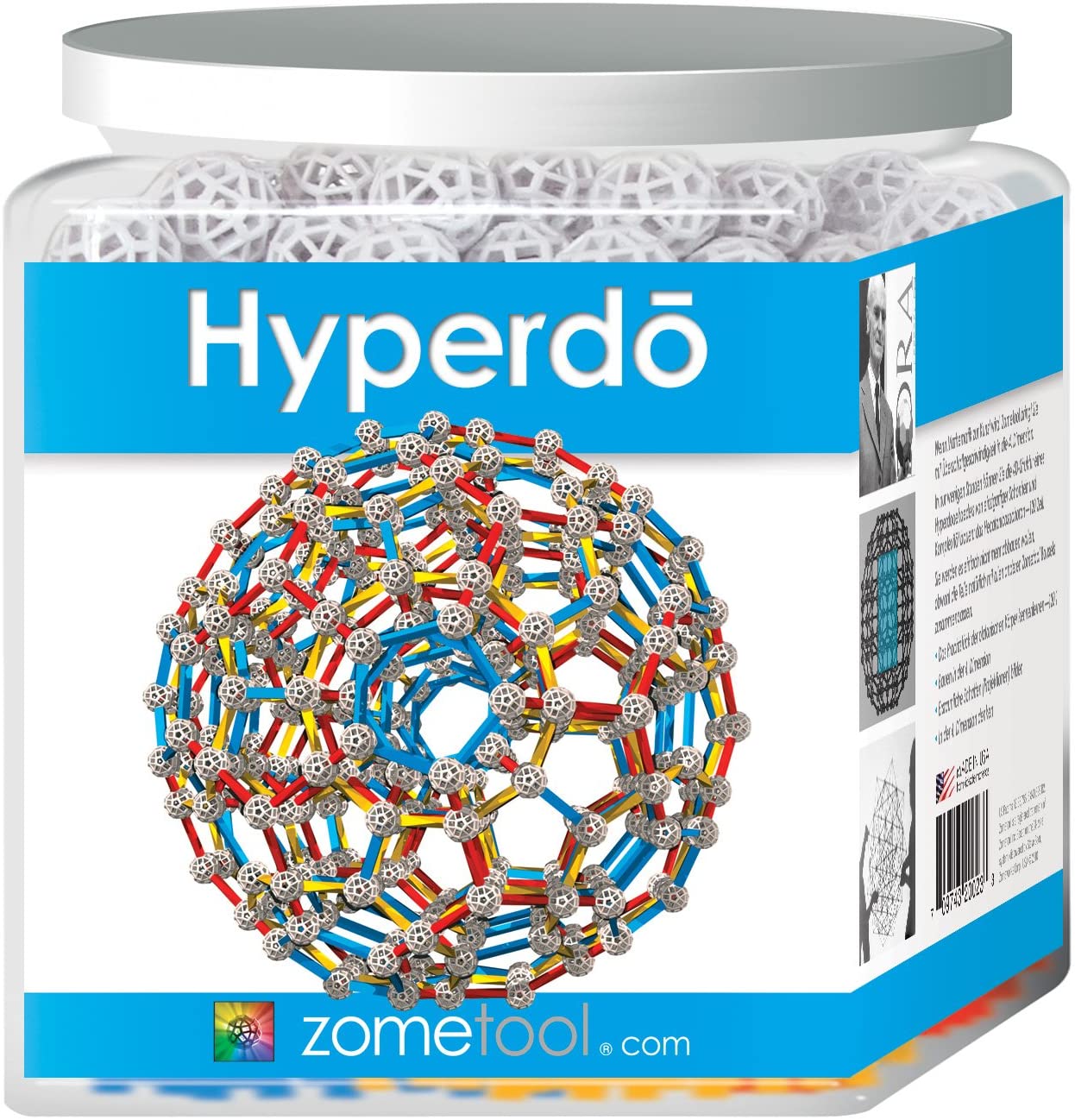 Zometool is a construction set made for older kids but with enough flexibility for younger children to enjoy. According to the company's CIO, Carlos Neumann, "artists, scientists, and researchers… model complex phenomena in their field" with Zometool too!
The sets are sophisticated upgrades from other building blocks. They are specific enough to challenge older kids while still offering enough flexibility for younger ones. Zometool is a construction toy made of elastomer and nylon. It was invented in 1997 by two Swiss architects, Jacques Zaugg and Markus Kayser.
The toy is composed of colorful, interlocking blocks that can create three-dimensional structures. Zometool has been used for various purposes, including art installations, educational projects, and product design. The company has also developed a line of accessories that allow users to create more complex shapes and structures.
Latest posts by Harley Carr
(see all)