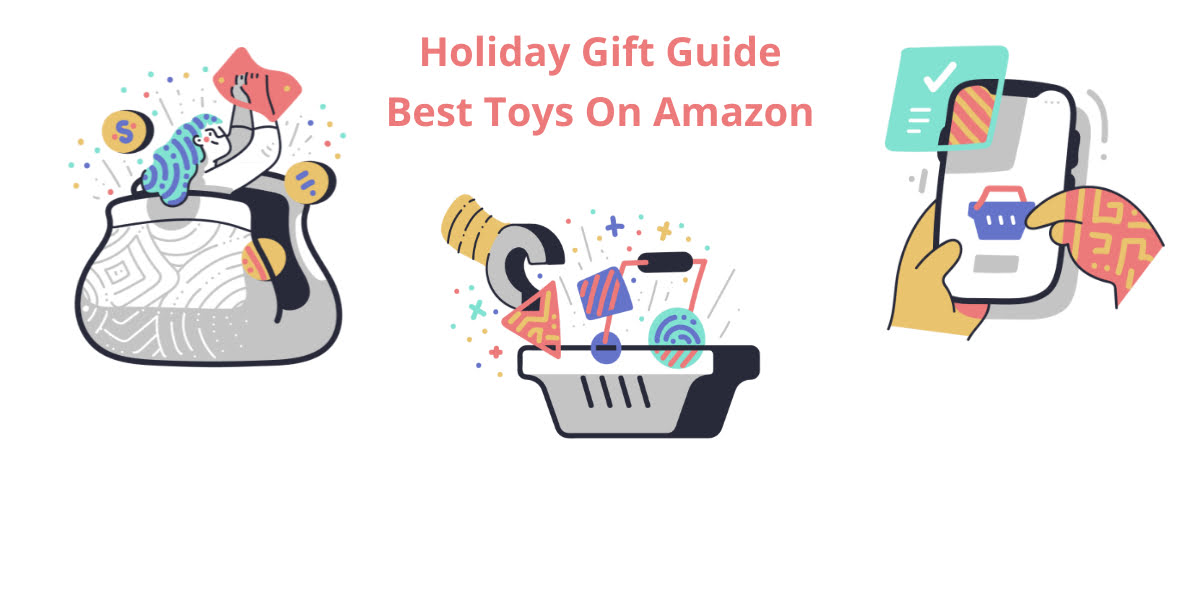 Max
13
min read
Why Choose Amazon for Toy Shopping?
It's Christmas season, and for many of us, that means one thing – toy shopping! Amazon has arguably become a favorite amongst holiday shoppers and for good reason. There's a certain joy to being able to dial in from the comfort of your home and find a spectacular variety of toys that fit every child's desire.
First, let's talk about variety. On Amazon, there's a stunning array of choices. Whether you're hunting down the latest Barbie townhouse, in search of a backyard roller coaster, or eyeing a popular Bluey playset, you're certain to find it on this expansive platform.
Second, Amazon offers competitive pricing. Plus, they often roll out fantastic deals and discounts on must-have items, adding to the delight of Christmas shopping.
Lastly, aren't we thankful for Prime delivery? Free two-day delivery for Prime members helps get all your gifts in time – a boon for last-minute shoppers. Enjoy seamless, fast, and efficient deliveries this holiday season.
How to Choose the Right Toy for Your Child
Finding the perfect toy to bring joy to your little one can sometimes be tricky, especially around the holiday season! Amazon with its multitude of toys might seem overwhelming, but don't worry! We've unearthed some tips and tricks to help you pick the perfect toy from Amazon's 'Toys We Love' list.
Here's how to go about it:
Start by considering your child's age. Amazon categorizes toys based on age group, making it easier to narrow down your choices.
Use the reviews from other parents as a guide. If a toy has thousands of glowing reviews, it's a safe bet your child will love it too.
Pay attention to the toy's educational value. Many toys on the list, like the LEGO Brick Box or the ThinkFun Gravity Maze, provide fun ways to learn new skills.
Finally, consider your child's interests and hobbies. Whether they love cuddly dolls or adventurous outdoor games, there's something for every child!
Top Toys for Christmas and the Holidays on Amazon
1. CoComelon Official Musical Bedtime JJ Doll, Soft Plush Body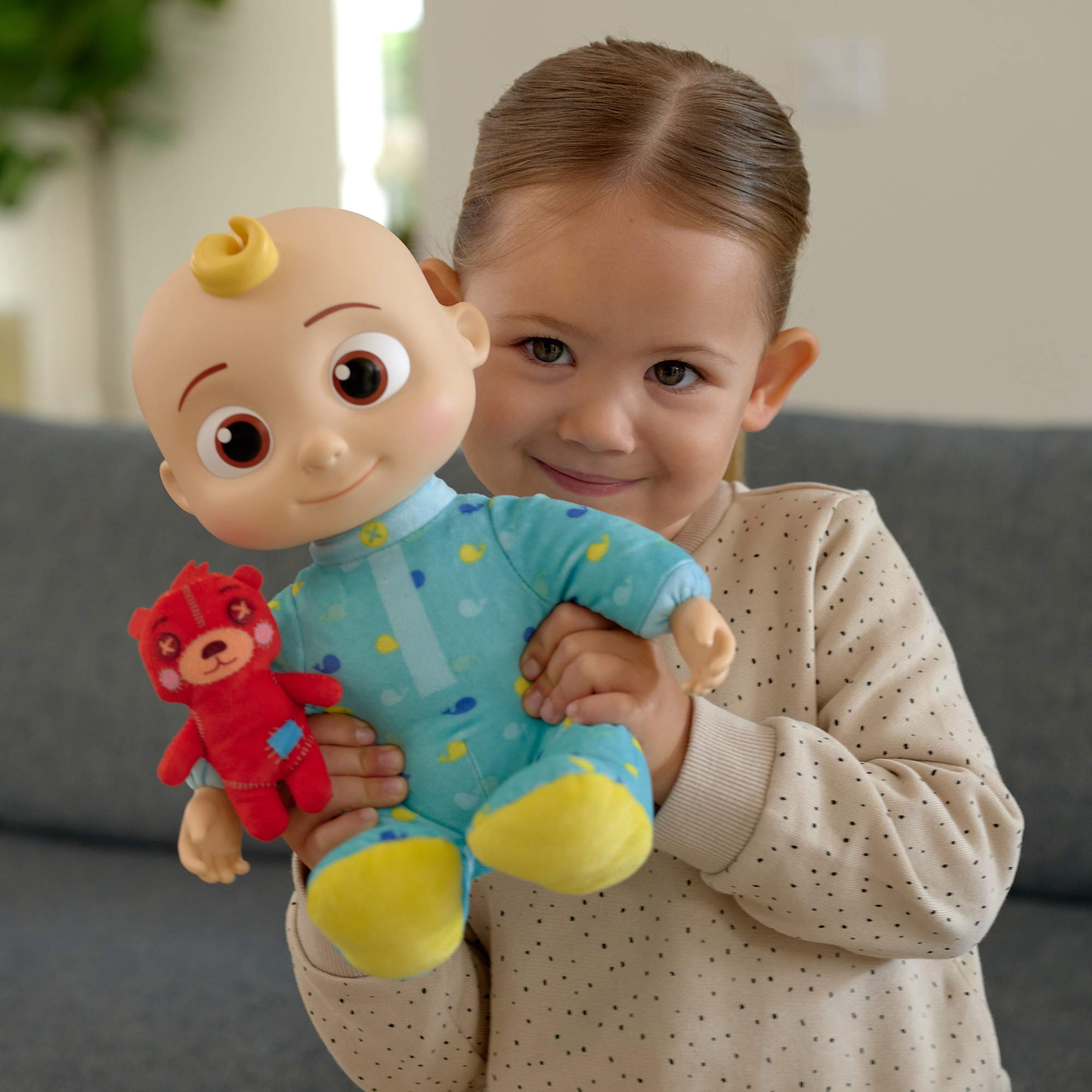 Interactive JJ doll designed to engage children with unique features and accessories.
Includes a feature to feed JJ and press his tummy to hear fun phrases and songs such as "This Is the Way," "My Name Song," and "Yes Yes Vegetables".
Contains light-up attributes and presents various abilities when the stomach is pressed.
Operates on three AAA batteries, included in the package.
Loved by children for both sleep and play, as per customer reviews.
Includes a brush and storybook to enhance the play experience.
Positive feedback on the doll's curly hair, durability, adorable dress, and undergarment feature which is considered useful for children undergoing potty training.
2. Hot Wheels Interactive Display Case with 8 Hot Wheels Cars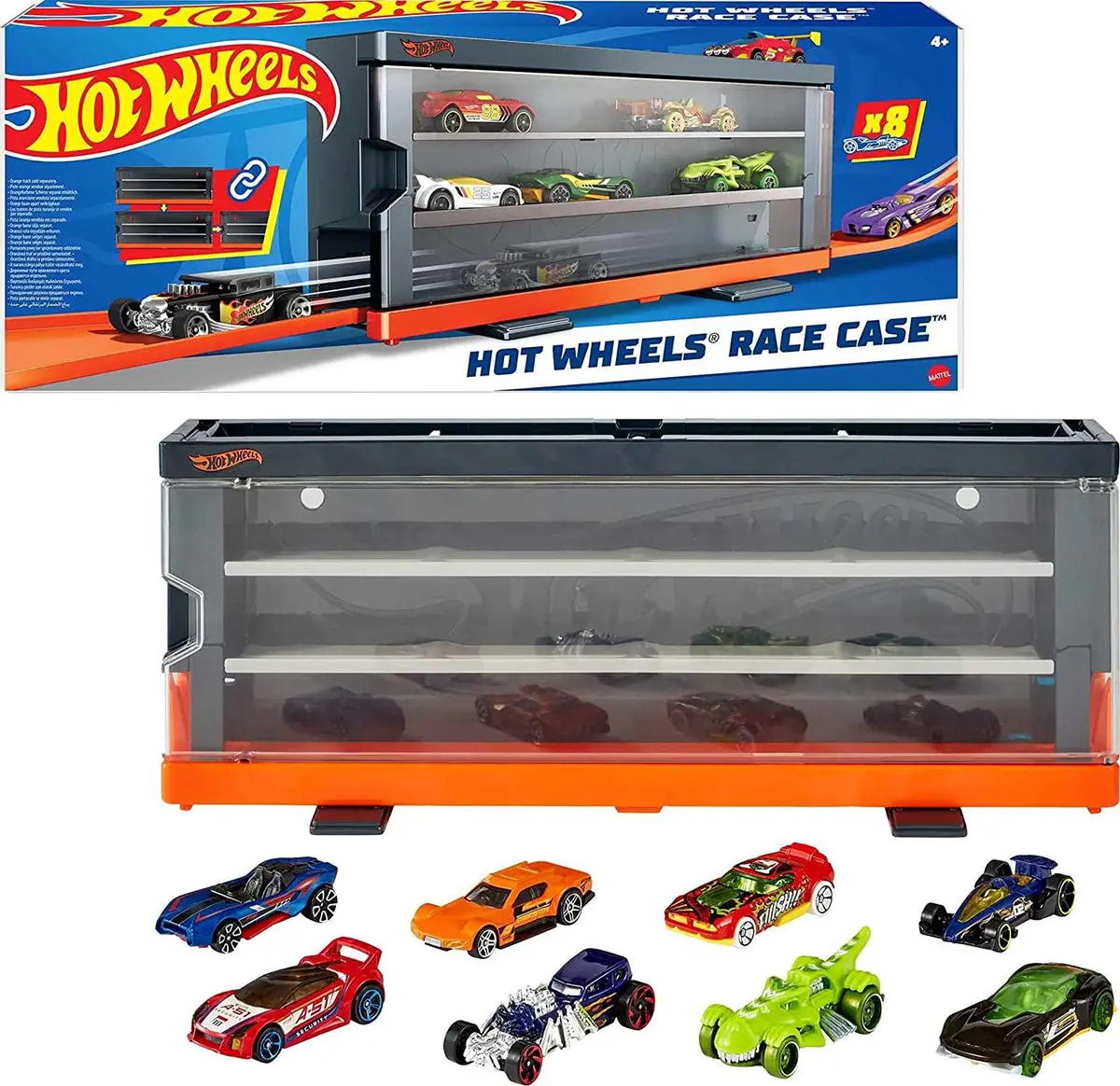 If you're on the hunt for the perfect holiday gift for a mini race car enthusiast, look no further than the Hot Wheels Interactive Display Case. Lauded as one of Amazon's top toys, this set infuses excitement and organization into one kit.
Top features include:
Display case that accommodates multiple cars
Can be directly connected to Hot Wheels tracks
Contains 8 Hot Wheels Cars
Originally priced at $29.99, it is now available for $14.99
This set is ideally suited for those budding car collectors who already have an extensive collection of Hot Wheels. Its design allows kids to store, showcase, and quickly access their cars during playtime. For a maximized experience, ensure the space where this set is used is spacious enough to accommodate a car race setup. With the interactive display case, their car playtime will certainly move up a gear.
3. Insect Lore Butterfly Garden Kit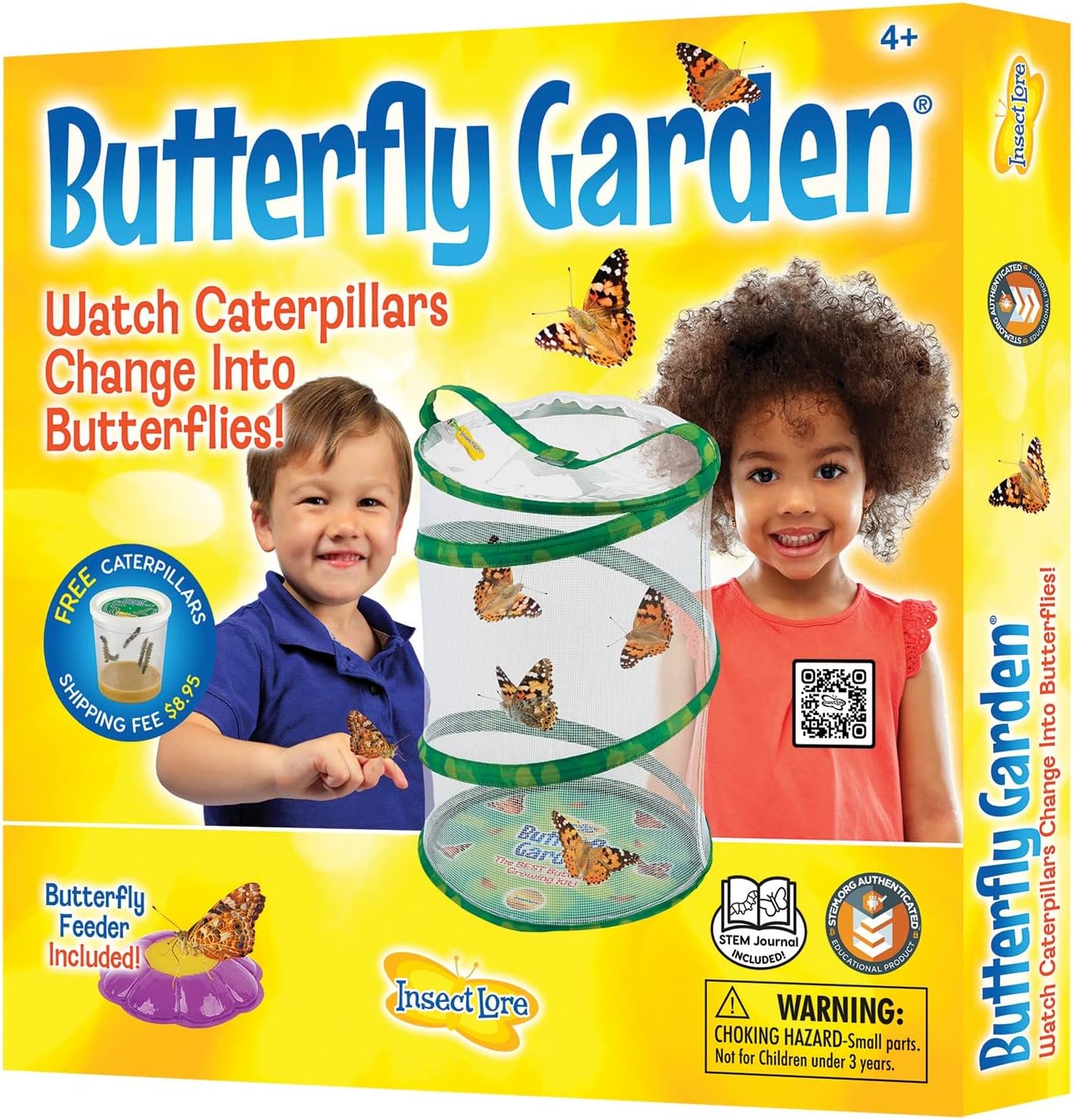 Looking for a top-rated educational toy for the holiday season? The Insect Lore Butterfly Garden Kit might just be the perfect find. This kit, sold on Amazon, is not only an endless source of entertainment but also a great tool for educational growth.
It provides a fascinating experience, as it comes with five caterpillar babies that can be nurtured into butterflies at home.
The pop-up mesh cage included allows for close observation of exquisite transformation stages.
Accompanied by a journal with STEM activities and writing prompts, it aids in stimulating kids' educational curiosity.
This kit is best for budding environmentalists and children eager to learn more about nature and the fascinating life cycle of butterflies. As a tip, guide your child to keep a record of their observations and thoughts throughout the process, fostering their scientific writing skills. This kit combines fun with education, making it an excellent gift choice for the holiday season.
4. Squeakee The Balloon Dino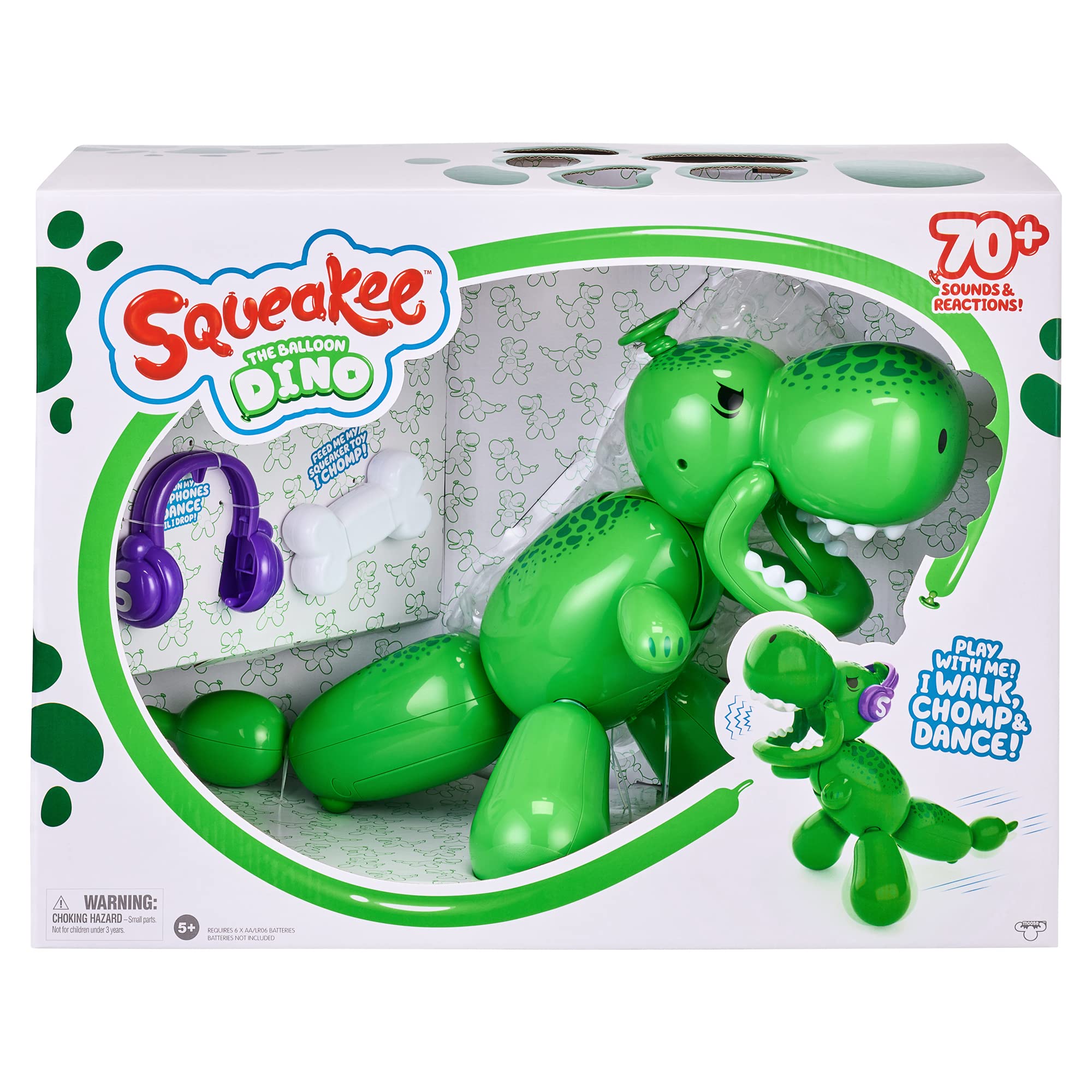 It's that time of year again when parents and other gift-givers are searching for the perfect holiday present. One of the top picks is Squeakee The Balloon Dino, an interactive toy designed for ages five to 15 that has been an Amazon bestseller.
Here's why it stands out:
Squeakee the Balloon Dino is fully interactive, engaging kids with over 70 different sounds and a variety of activities such as stomping, chomping, dancing, and playing games.
It provides unique fun as it can inflate, pop, roar, and even mimic laughter and other sounds.
Kids who love dinosaurs enjoy their pretend play, stimulating their imagination and creativity.
Beyond entertainment, this toy can help develop communication skills as Squeakee can latch onto phrases and repeat them.
An expert tip: Encourage your kids to engage with Squeakee in different ways to discover all its features.
At $69 on Amazon, this playful dinosaur will not disappoint this holiday season!
5. LEGO Classic Medium Creative Brick Box (484 Pieces)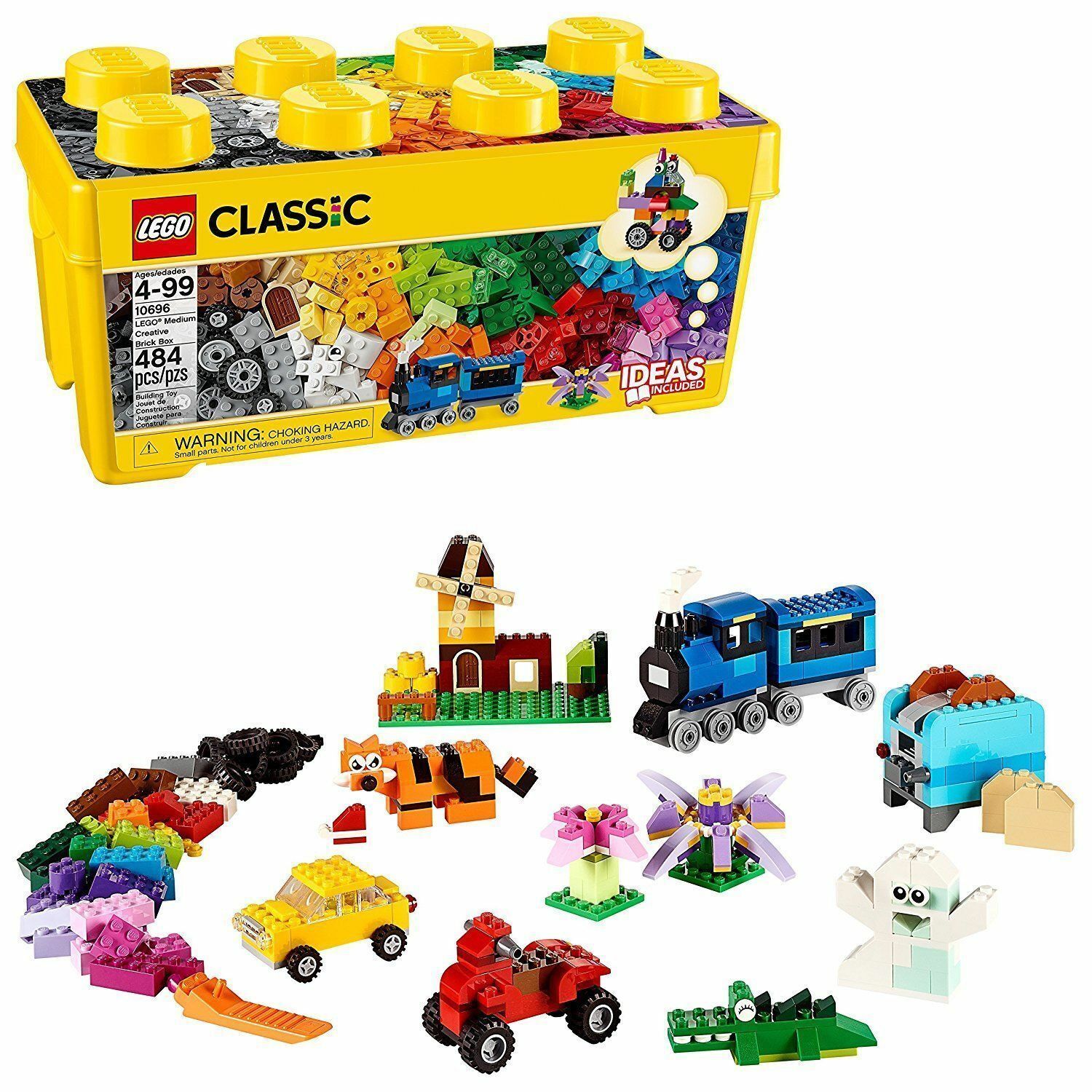 Let's introduce you to one of the top toys on Amazon for Christmas or any holiday, the LEGO Classic Medium Creative Brick Box. This is not just a toy, it's a creative kit boosting imagination.
Why is this a top product?
First, it is extremely durable and offers endless play possibilities. LEGO's reputation for high-quality toys adds to its appeal.
Second, it's data-proven to more than satisfy customers, with its excellent discounted price of $37.99 from an original $59.99.
Key features to note:
With 484 pieces to choose from, young creative minds run wild building their desired structures.
It's not restricted to any specific pattern, hence promoting unique, creative play patterns.
It's important to note its compatibility with all LEGO construction sets which broadens play options.
Who is this for?
Age is no barrier here. From 4 years to 99 years, it caters to a broad audience of LEGO lovers.
Expert tip: Always clean up after playtime. LEGO pieces can be hazardous if left on the floor. Ensure they are securely stored away.
6. KidKraft Wooden Farm-to-Table Play Kitchen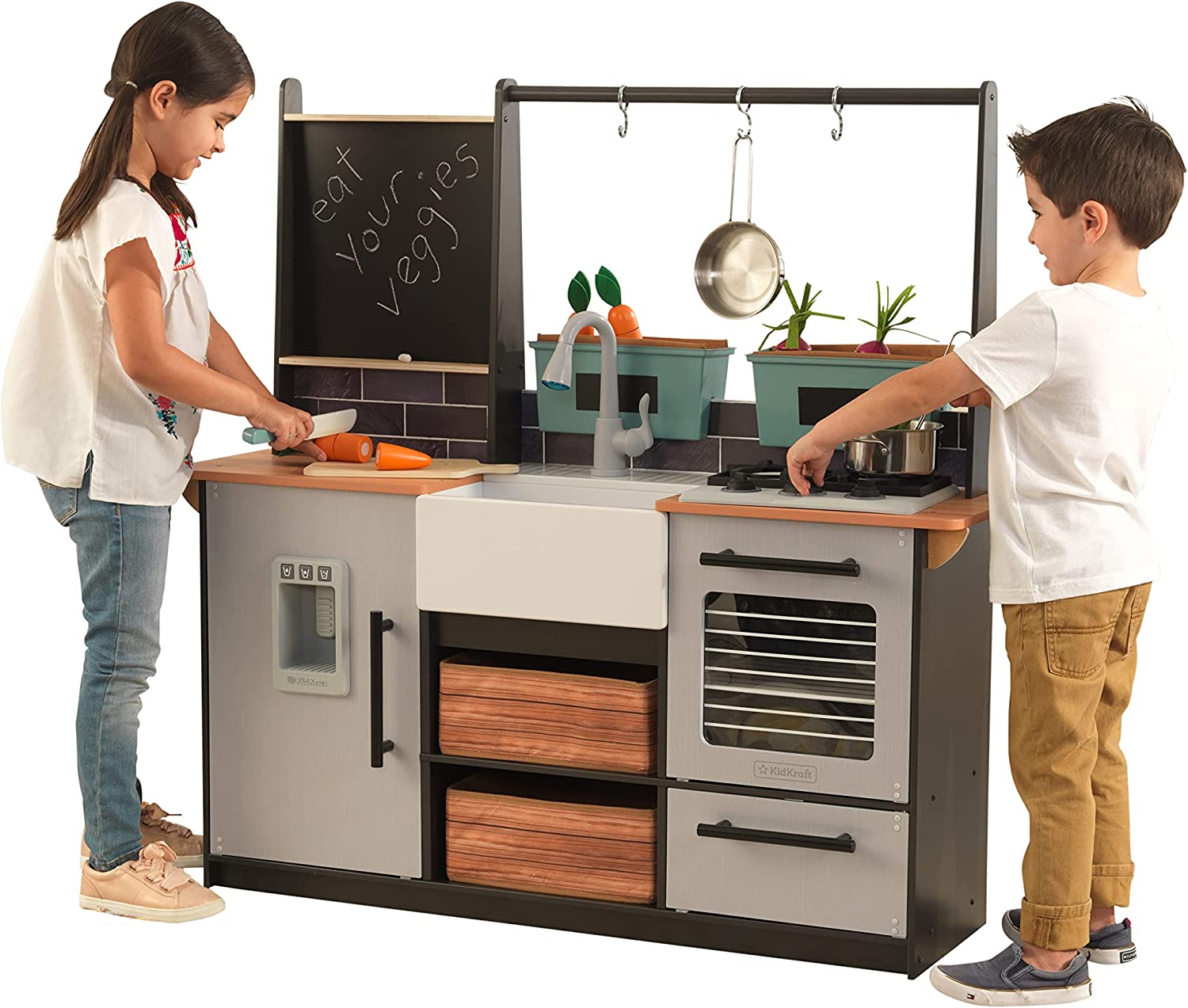 Introducing the KidKraft Wooden Farm to Table Play Kitchen, one of this year's top toys on Amazon. This coveted playset we've discovered is a smashing hit.
Imagine a picturesque farm-to-table kitchen brimming with play potential–it's the perfect gift for your little gourmet chefs. They'll savor the joy of fresh veggies flourishing in planter boxes.
It comes with lavish storage for all the colorful pots, pans, and other kitchen utensils included; they'll have everything they need at their tiny fingertips.
Here's an exciting feature: a working ice maker that delivers tiny plastic ice cubes into the bucket at the gentle push of a button.
This interactive learning tool is designed especially for inquisitive minds – ages 36 months to up to 5 years old. It will spur creativity and enhance the skill set of the growing child.
In essence, the KidKraft Wooden Farm to Table Play Kitchen is a fun, imaginative learning source dedicated to engaging future master chefs. With this in their play corner, the holidays are bound to be a lot more interesting.
7. Toy Story 4 Jessie Figure
This iconic doll clinched the Toy of the Year Award in 2020, showcasing its charm and popularity amongst kids.
What makes it stand out? It boasts multiple moveable joints, allowing your little ones to recreate some of Jessie's signature poses from the "Toy Story" movies.
Ideal for 'Toy Story' fans and children who enjoy imaginative play, this doll ushers in endless hours of fun and creativity.
Expert Tip: Purchase early to avoid disappointment, as this award-winning toy is likely to be a hot seller!
This festive season, make the Toy Story 4 Jessie Figure the centerpiece of joy and excitement for your child!
8. Step2 Up & Down Roller Coaster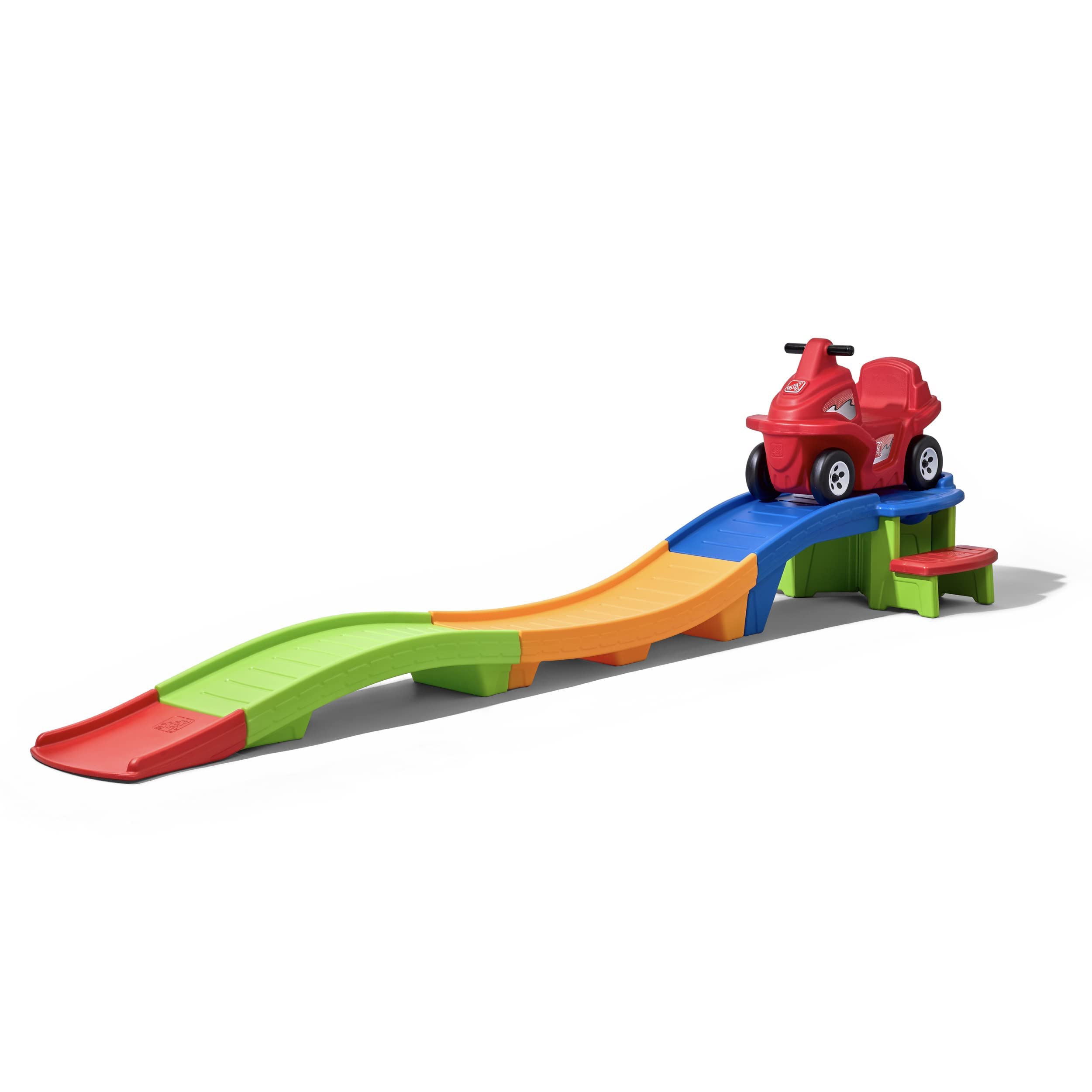 We all know the great thrill of visiting an amusement park and the excitement of zipping down roller coasters. The Step2 Up & Down Roller Coaster brings that adventure straight to your backyard, making it one of the top toys for the festive season on Amazon. Here's why:
It is simple to set up.
Features a safety-conscious coaster car with a high back and handrail.
Breaks down into four easy-to-store pieces.
Available on Amazon for $139.99.
This roller coaster is the perfect way to keep the little ones aged 2 to 5 engaged and entertained during the holiday season. It's more than a gift, it's an experience that enhances their motor skills and thrill-seeking instincts. Make your child's Christmas memorable with the Step2 Up & Down Roller Coaster. Always remember to supervise your child during play for the safest experience.
9. Disney Princess Dress Up Trunk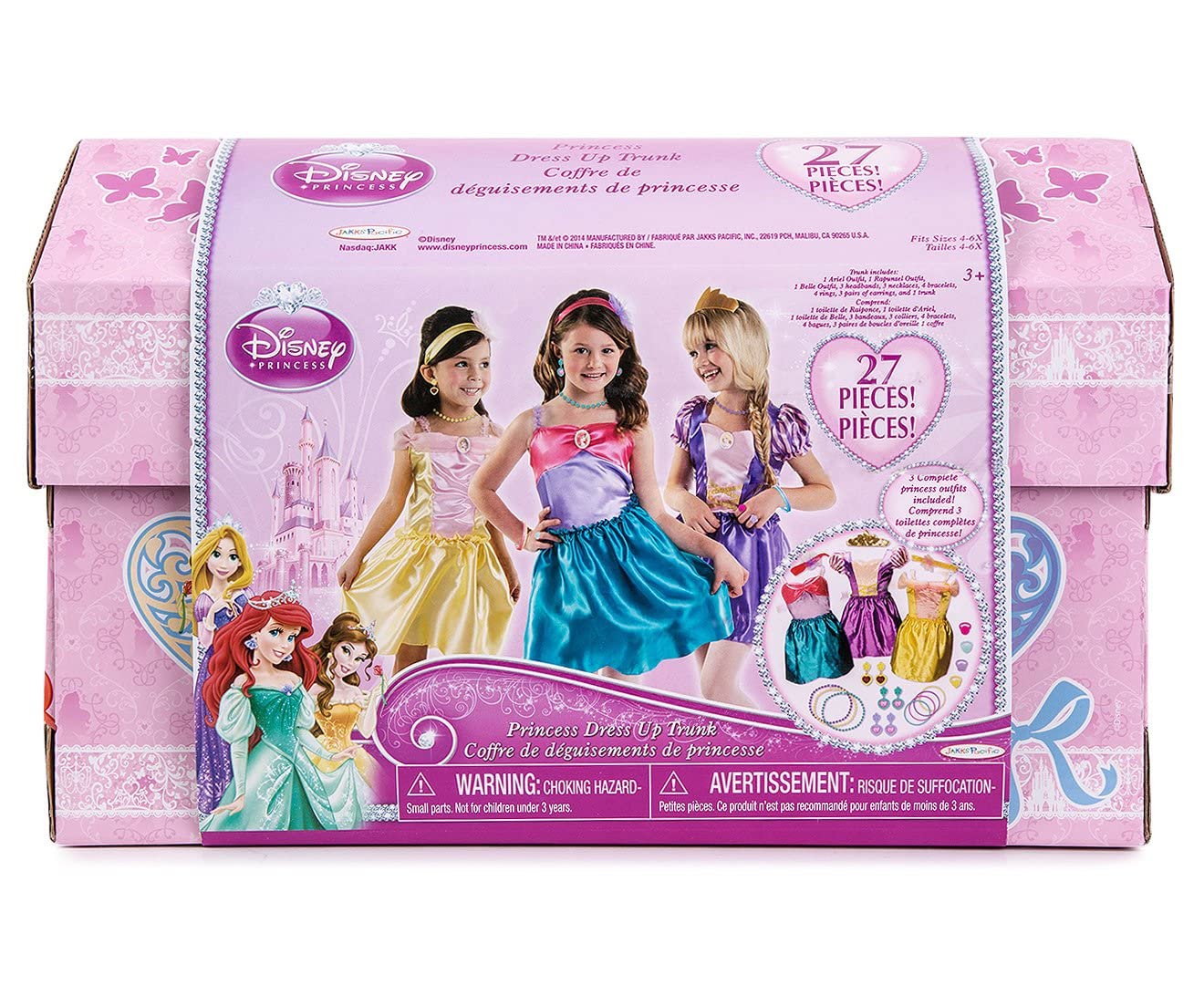 Looking to sprinkle a bit of Disney magic this holiday season? The Disney Princess Dress-Up Trunk is beyond charming and has notably climbed the ranks of Amazon's top toy list. This magical, 21-piece dress-up kit is your little one's ticket to a world of fantasy and make-believe. They'd be gleefully stepping into the shoes (and dresses) of favorite princesses: Aurora, Cinderella, Belle, and Snow White!
Some noteworthy features:
Three themed dresses (Cinderella, Aurora, Belle/Snow White)
Themed accessories (bracelets, rings, headbands, necklace)
Soft tiara and stickers for customization
Decorative storage trunk
Who wouldn't love this at a competitive price of $34.99? This is an absolute delight for children aged between 4 to 6. A great tip: mix and match the accessories for an even more imaginative play.
Remember, stick with sizes 4 to 6 for the best fit!
10. Hot Wheels Criss Cross Crash Track Set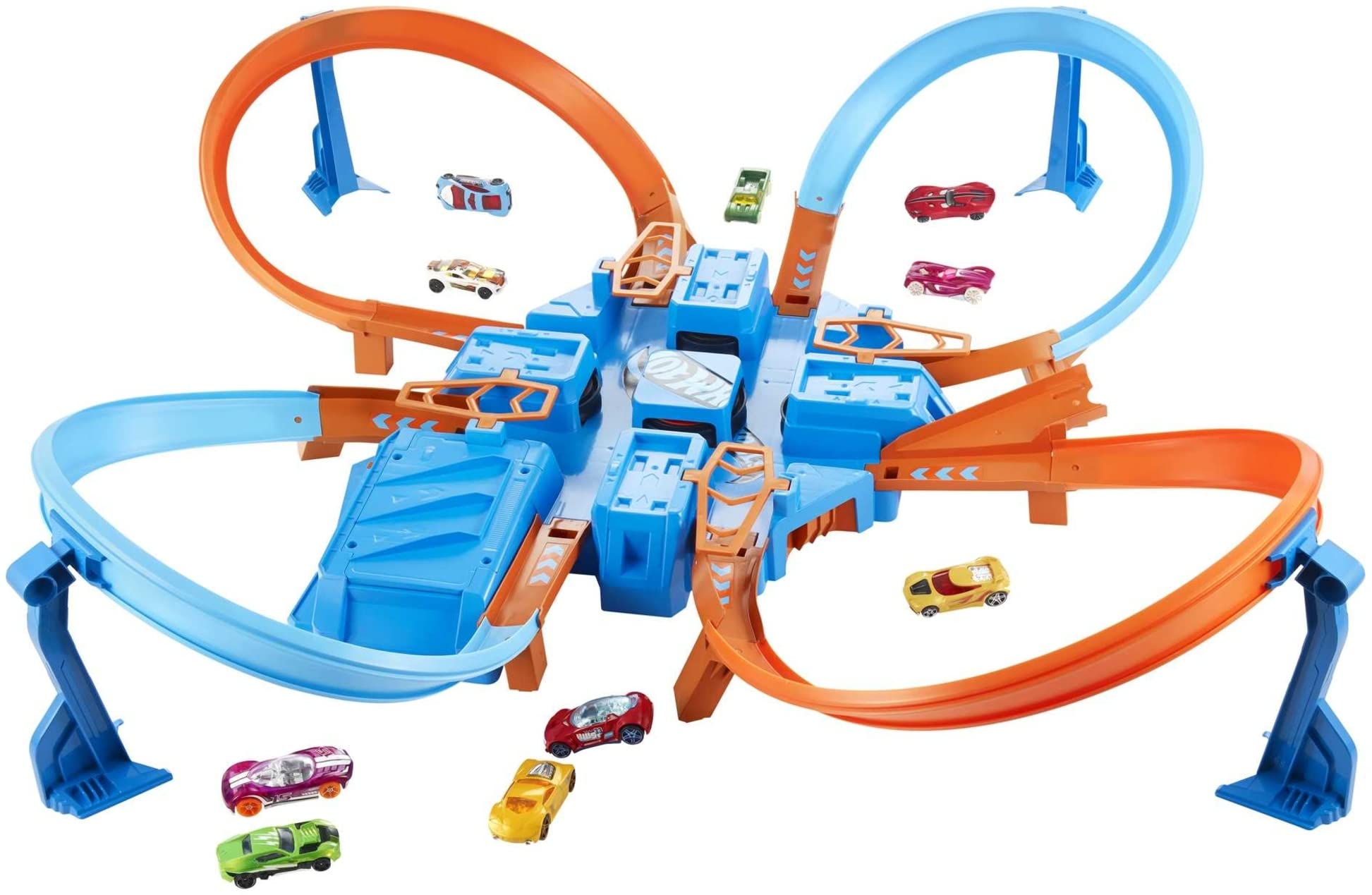 The Hot Wheels Criss Cross Crash Track Set is a thrilling choice for a Christmas gift. It's loved by parents and kids alike, with over 11,000 five-star reviews on Amazon. Key features include:
It includes 16 feet of racing track for exhilarating high-speed chases.
Twenty-four various parking spots to store non-active toys.
The set carries motorized boosters, hairpin bends, a car feeder, and four crash zones for an adrenaline-inducing playtime.
It's an excellent gift for children who love speed and racing.
11. Nerf Strongarm N-Strike Elite Toy Blaster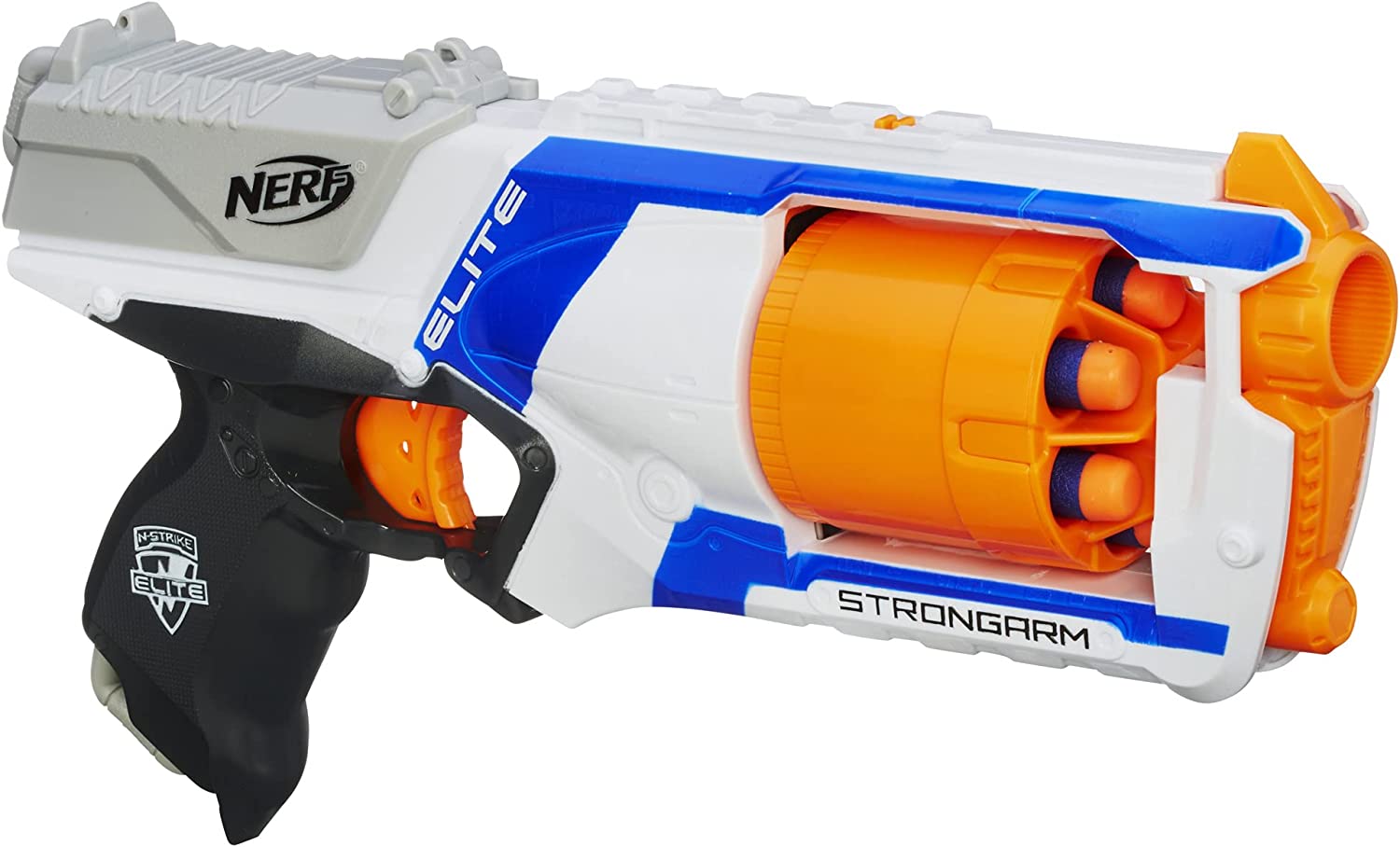 Entertaining to the core, it's guaranteed to provide endless fun for kids eager for active play.
Bursting with features, the Nerf Strongarm blaster is renowned for its rotating, rapid-fire barrel capable of holding six darts ensuring non-stop action.
Kids can test the limits of play with its impressive dart launch, reaching up to 90 feet.
With no batteries involved, it's superbly parent-friendly, reducing fuss over the power supply.
Perfect for children fond of dynamic games, the toy encourages fun, friendly competitions. This blaster is not only about play but also about improvising motor skills. This holiday season, let their fun be a stepping stone to learning. Ideal for backyard battles, let your young ones experience the thrill of play with the Nerf Strongarm N-Strike Elite Toy Blaster.
12. Bluey Mega Bundle Home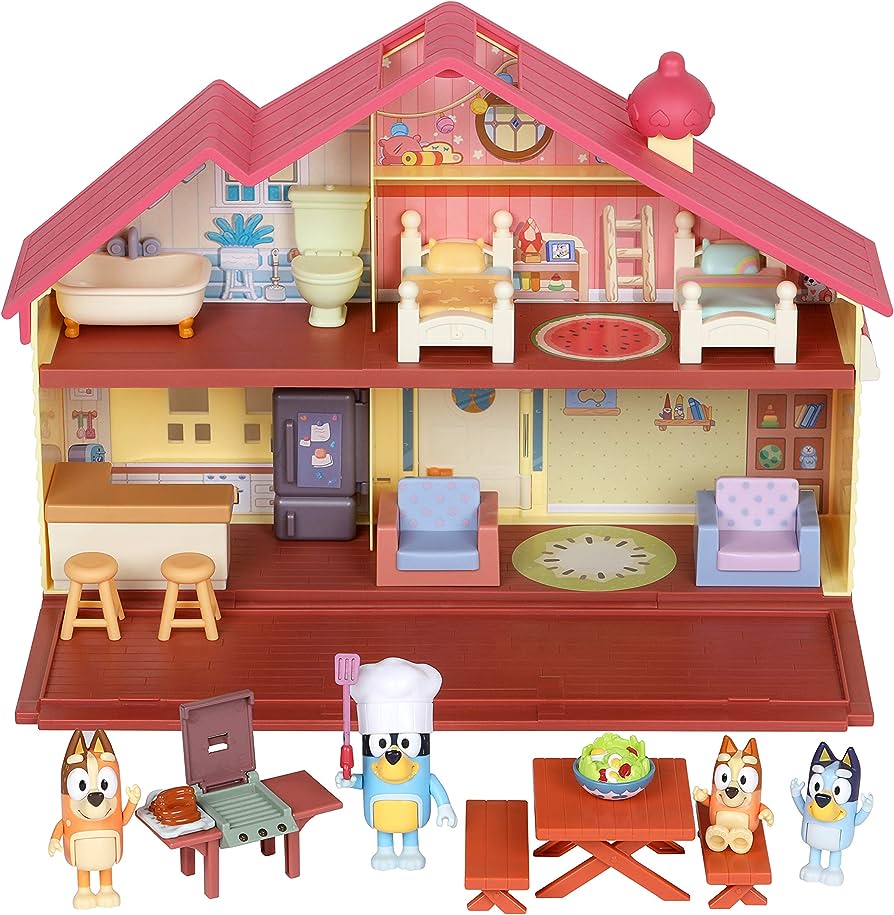 The Bluey Mega Bundle Home is going to be a winner this Christmas, especially with fans of the beloved cartoon pup Bluey. Costing $59.99, it's an ideal gift for kiddos aged 4 to 7. Loaded with amazing features, this toy set guarantees engaging fun and sparks creativity and imagination.
Who can resist these top features:
Includes characters Bluey, Bingo, Bandit, and Chilli.
A play home with four rooms and an outdoor deck area.
Accessories like furniture and a grill for Bandit to make burgers.
It's much more than just a toy, it's a complete package providing an immersive experience into Bluey's world. This bundle is surely something the little ones will cheer for, making their holiday extra special.
13. Little Tikes Easy Score Basketball Set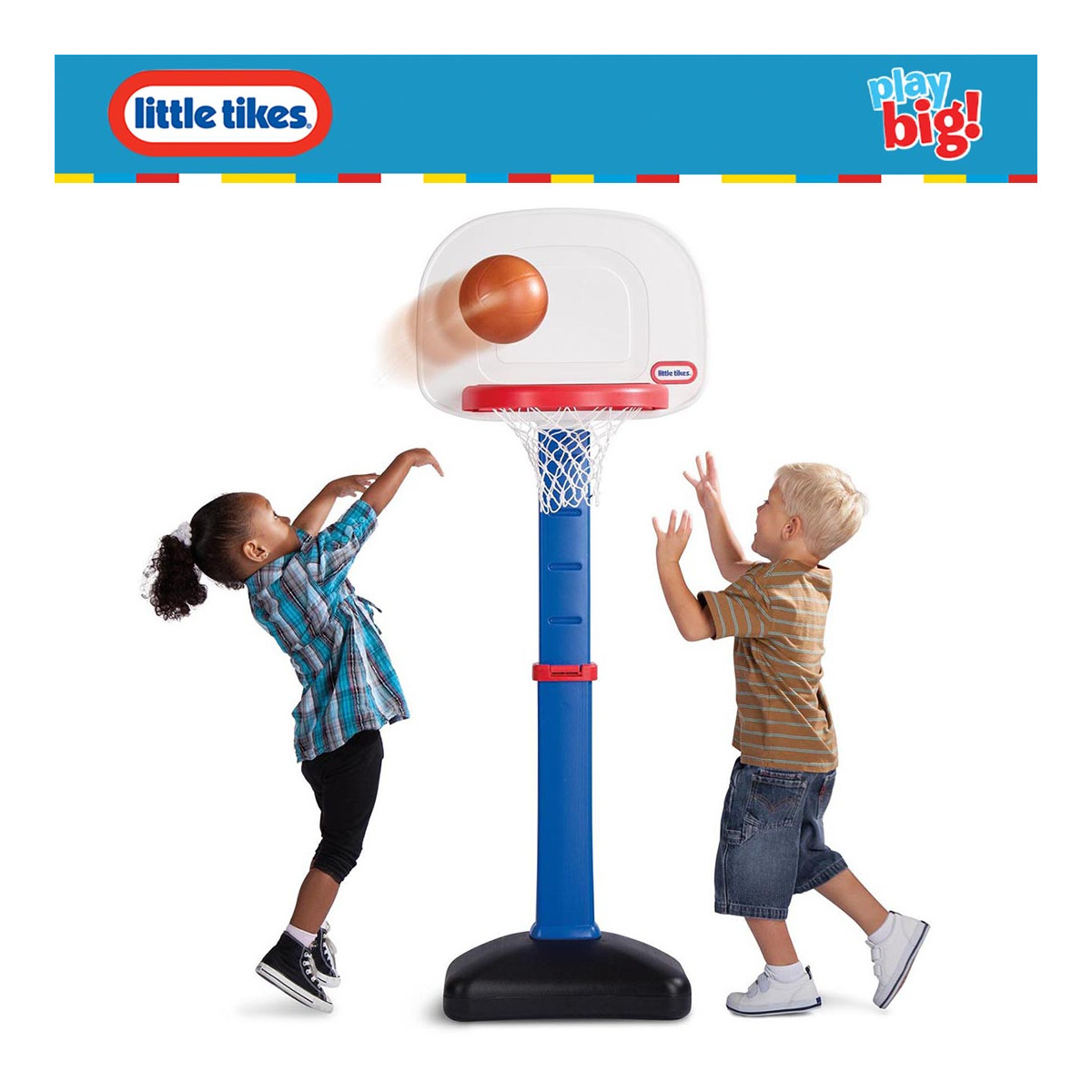 When the frosty winter weather prevents outdoor play, the Little Tikes Easy Score Basketball Set becomes a savior! Selected as one of the top holiday picks on Amazon, this set not only offers hours of indoor amusement but also helps children develop their basketball skills safely at home.
Here's why this charming toy is a promising Christmas gift:
Ideal for little athletes: With an adjustable height of 2.5 to 4 feet, it's perfect for budding basketball players in the age group of 18 months to 5 years.
House-friendly: Parents can breathe easy knowing that the three included junior-sized plastic balls are unlikely to cause any damage indoors.
Fun and educational: Play fosters skill-building, and this toy aims to develop motor skills, hand-eye coordination, and sportsmanship.
Value for money: Priced at a budget-friendly $34.99, it is an engaging, beneficial, and affordable gift option.
Let your kid shoot some hoops with this top toy pick!
14. Melissa & Doug Wooden Scoop and Serve Ice Cream Counter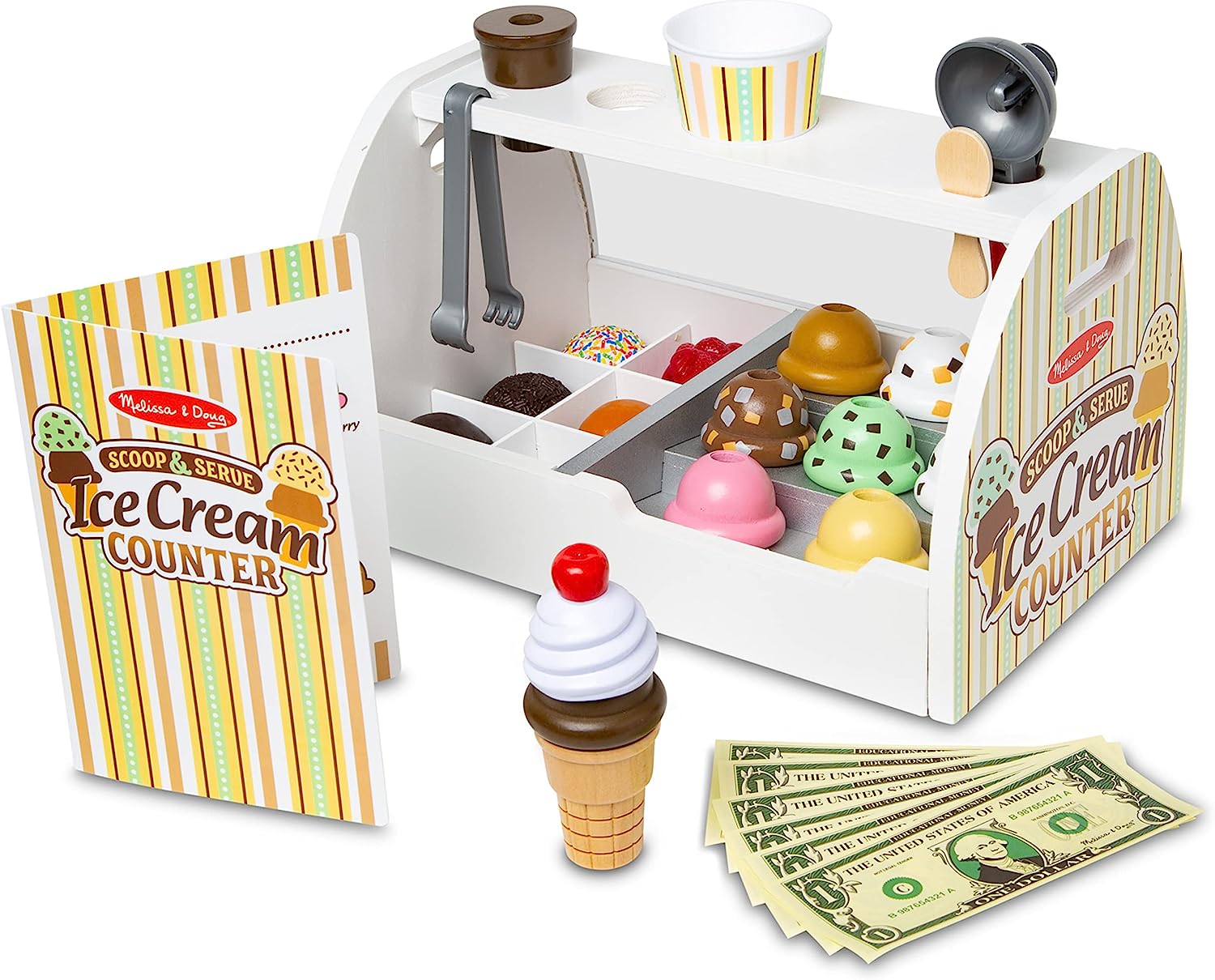 Are you on the hunt for the perfect holiday gift? Look no further, as the Melissa & Doug Wooden Scoop and Serve Ice Cream Counter has proven to be a top toy on Amazon, owing to its nearly 9,000 positive reviews, and we can see why!
The set is complete with all the supplies your child would need to set up their own ice cream shop, promoting imaginative and interactive play.
It includes a variety of items such as the counter, six different ice cream scoops, an array of toppings, cones and cups, scoopers, spoons, and even play dollar bills.
It's a fantastic way to get your little ones playing and learning about business basics at the same time.
This recommended toy brings the perfect balance between fun and educational playtime for kids aged 3 to 5 years.
Expert tip: Utilize this toy as a fun medium to teach your child basic math and money management skills, all wrapped up in delightful ice cream shop play.
How to Safely Purchase Toys on Amazon
Online shopping has made life a lot easier, but when it comes to buying toys for children, safety is always a priority. Here's a quick guide on how to ensure the toys you purchase on Amazon are safe for your little ones.
Research Before Buying: Start by reviewing Amazon's released toy lists, like the "Toys We Love" list or the "Holiday Toy List". This gives you an overview of trending and safe toys.
Check Age Recommendations: Ensure any toy you choose is appropriate for your child's age. This information is usually listed in the product's details section.
Read Reviews: Users' reviews can give valuable insight into a toy's safety and suitability. Keep an eye out for any complaints about safety issues.
Look for Safety Certifications: Examples include the CE mark, the Lion Mark, or the GS Mark which indicate that the toy meets specific safety standards.
Ensure Secure Delivery: Choosing sellers that offer secure packaging and safe delivery methods, such as Prime delivery, can help ensure the toy reaches you in perfect condition.
Wrapping Up: Making the Holidays Special with the Perfect Toy
Finding the perfect toy for the holidays can turn into a stressful task. However, online retail giant Amazon offers an array of solutions that pair convenience with variety. Over a million consumers have chosen the best-selling items on Amazon's holiday toy list, including popular items like the LEGO Brick Box, ThinkFun Gravity Maze, and Toddler Slide. Besides, for last-minute shoppers, Amazon's Prime service provides a life-saving two-day delivery feature, ensuring gifts arrive in time.
Moreover, seeking inspiration is made simpler with Amazon's "Toys We Love" and "Holiday Toy List", providing top selections for children of all ages. Special deals like the "epic daily deals" offer discounts on toys from renowned brands including Barbie, Hot Wheels, and Fisher-Price. Whether searching for toys to develop valuable skills or games to elevate family fun nights, Amazon presents a treasure trove of options, turning holiday toy shopping from a chore into a thrill.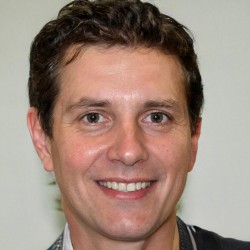 Latest posts by Damian Wilcher
(see all)
prev postThe Toy Industry: What's Hot, What's Next and the Best Toy Trends
next postEducational Toys Kids Love To Play With As Much As Their Tablets