Description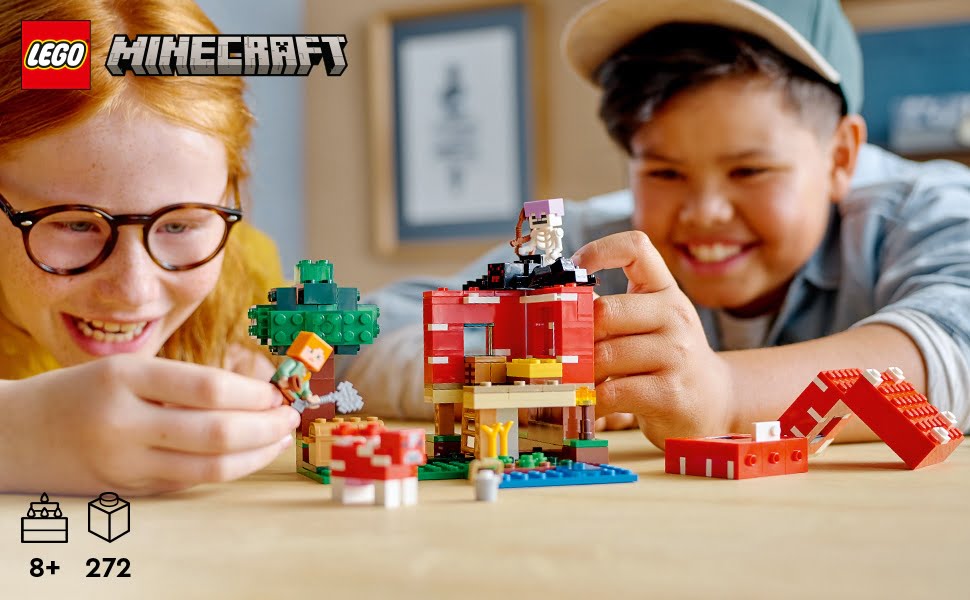 Hey there! Are you looking for some Minecraft fun at The Mushroom House?
This awesome playset combines the best of both worlds – Minecraft and LEGO bricks – for your kiddos to enjoy! With hands-on building and imaginative play, the possibilities are endless. It's perfect for encouraging creativity and keeping their little hands busy.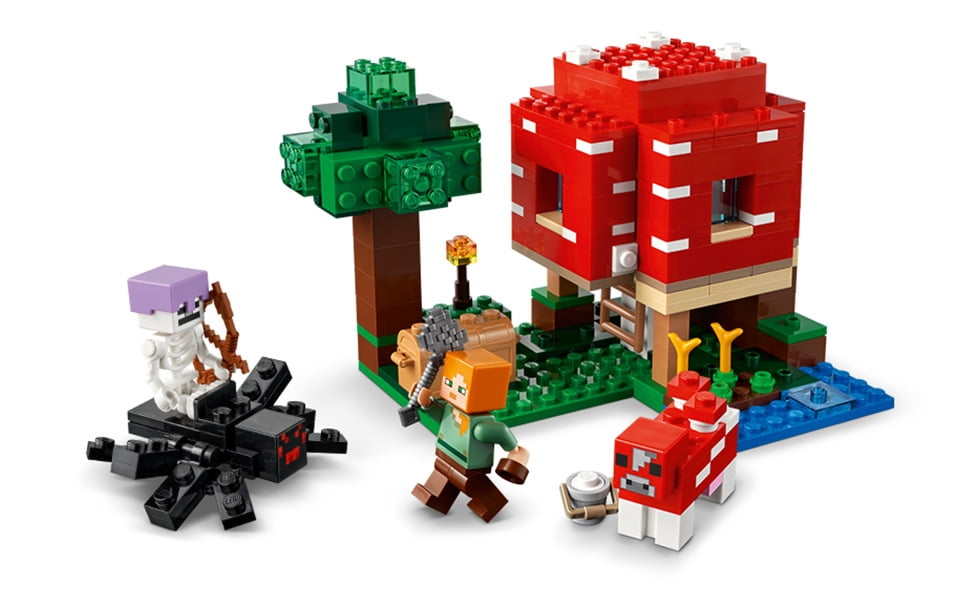 Authentic Minecraft action
Hey there! If you or someone you know is a Minecraft fan aged 8 and up, we have just the thing to take their gaming experience to a whole new level! Our hands-on, 272-piece set is filled with exciting features that are sure to delight any Minecraft player. So why wait? Upgrade your gaming experience today!
LEGO Minecraft The Mushroom House
Build, play and display

The Mushroom House sounds like an amazing place for kids to have mega fun! They can let their imaginations run wild and explore all the nooks and crannies.

More to explore inside

"You'll love how easy it is to access all the amazing interior features thanks to the lift-off walls and roof!"

Authentic battle action

Hey there! Imagine this – a super cool skeleton spider jockey rampaging through the scene! How awesome is that?!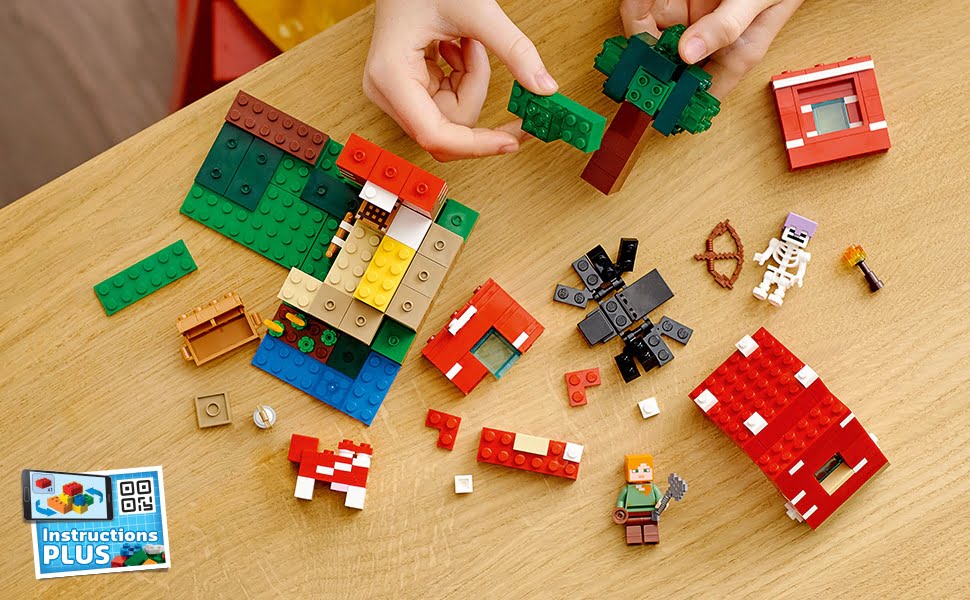 Boost kids' skills
This amazing playset is the perfect combination of fun and learning! It comes with a variety of activities that help your child develop key skills while having a blast.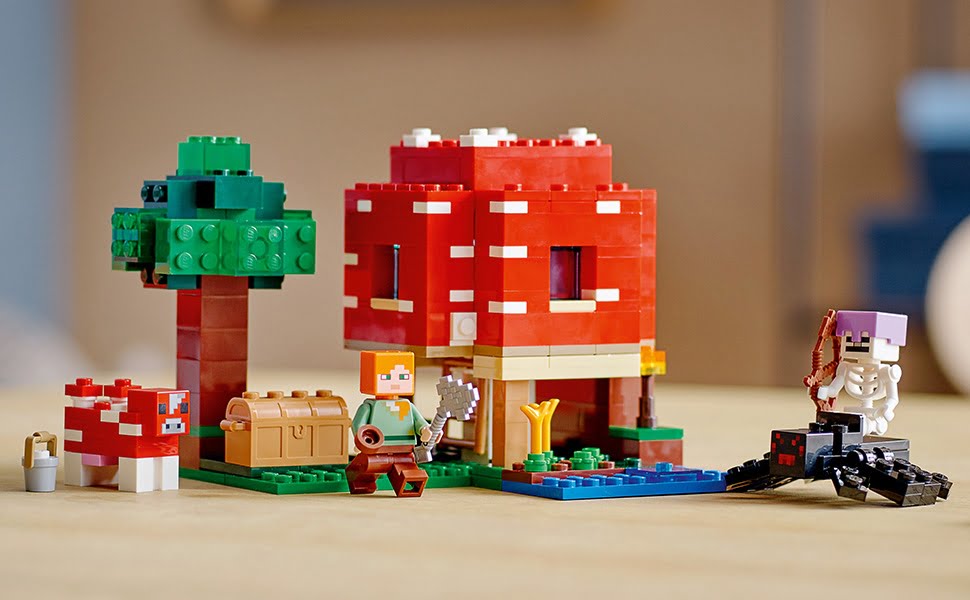 Classic cast of characters
This awesome set comes with some of the most beloved Minecraft characters like Alex, Mooshroom, and a spider jockey! Plus, it has tons of cool features and fun accessories to play with.