Description
---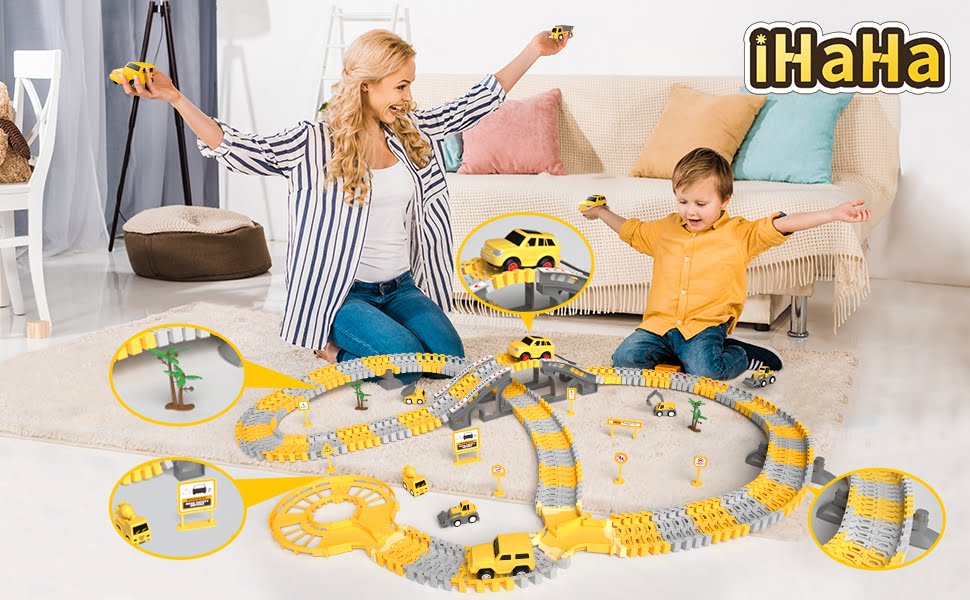 Are you looking for a way to provide your young car enthusiast with hours of enjoyable playtime?
The iHaHa Upgrade Construction Engineering-theme Race Track Toy for Boys is an excellent addition to any children's playroom. This toy set offers a unique engineering-themed track with 236 pieces and six cars (two race cars and four mini construction trucks) for children to enjoy playing. It is a highly configured track engineering toy set suitable for 2 to 6-year-old boys and girls that will undoubtedly surprise your children. These construction toys not only satisfy children's obsession with cars but also serve as interesting decorations. They are also convenient to carry and can be placed in the bedroom, living room, game room, school, and outdoors for children to play.
With 200 tracks and one bridge, children can use their imagination to create a variety of unique tracks and let the car drive on it. This makes engineering games more attractive and fun and can exercise children's hands-on coordination skills while improving their imagination. The iHaHa construction race tracks have exquisite packaging and include six construction cars and a flexible track playset, making it an ideal gift for 2 to 6-year-old boys and girls who love engineering.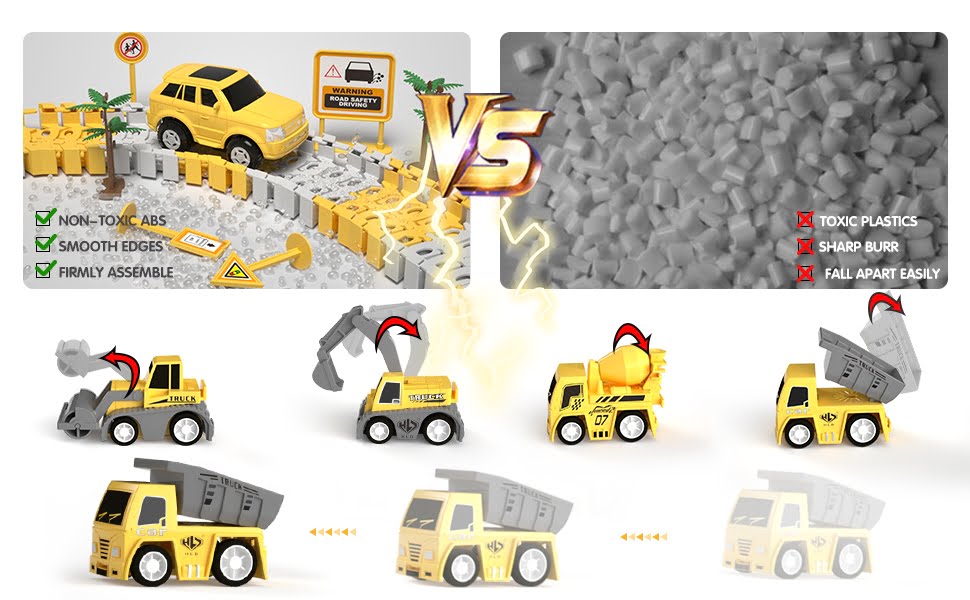 How To Install The Battery

To start the game, you will need to open the cover of the engineering car using a screwdriver and insert one 1.5V AA battery, which is not included in the package.

Create Your Own Flexible Tracks

The flexible tracks are highly adaptable, allowing them to be easily manipulated and transformed into various shapes to fit any environment or storyline. They provide children with an exceptional playtime, filled with exciting moments and enjoyable indoor entertainment.

Engineering Race Track Toys – 236 PCS

– 200 Track Pieces

– 4 Mini Construction Trucks

– 2 Race Cars

– 8 Traffic Signs

– 1 Bridge

– 2 Trees

-19 Other Track Accessories