Description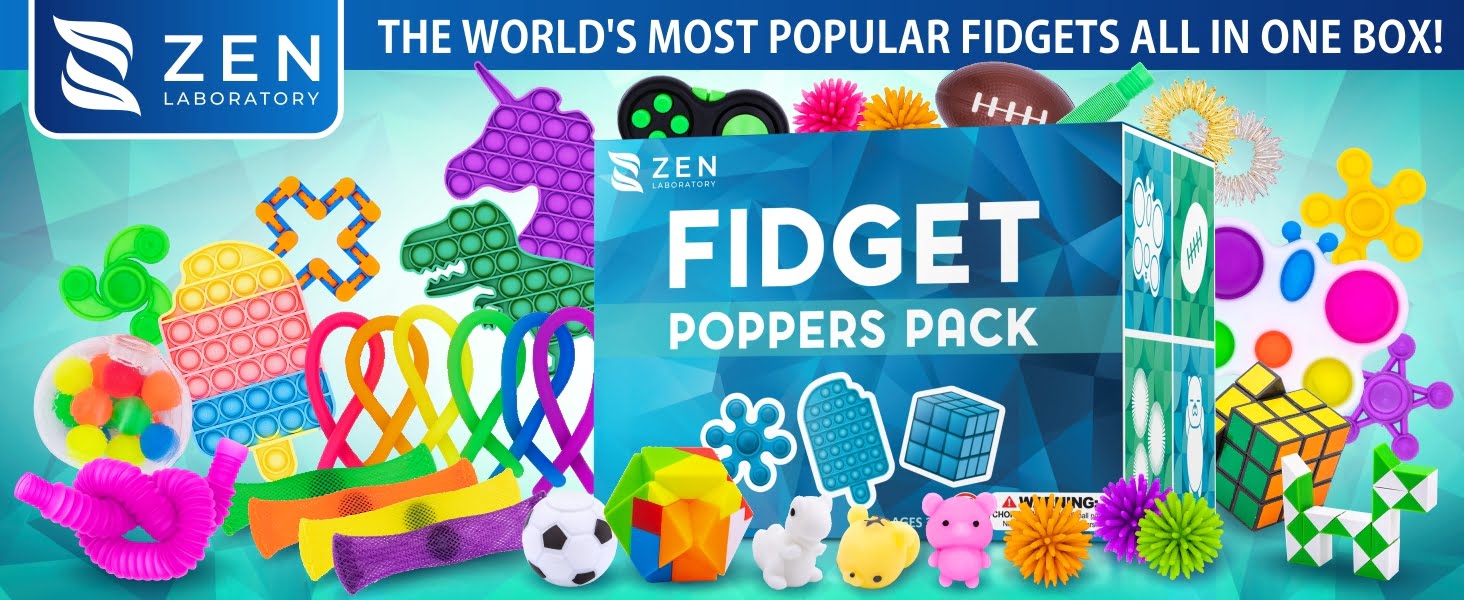 Fidget poppers have become a popular tool for enhancing focus and concentration in recent times. They can be a great addition to parties, helping to keep guests engaged and attentive. For instance, fidget poppers can be used as a fun game where guests take turns to see who can pop the bubbles in the quickest time. This can be an exciting competition that keeps everyone focused on the task at hand. Additionally, fidget poppers can be used as a stress-relieving tool, which can be particularly useful during parties where guests may feel overwhelmed or anxious. By providing fidget poppers, hosts can help guests to manage their stress levels and stay focused on the party atmosphere.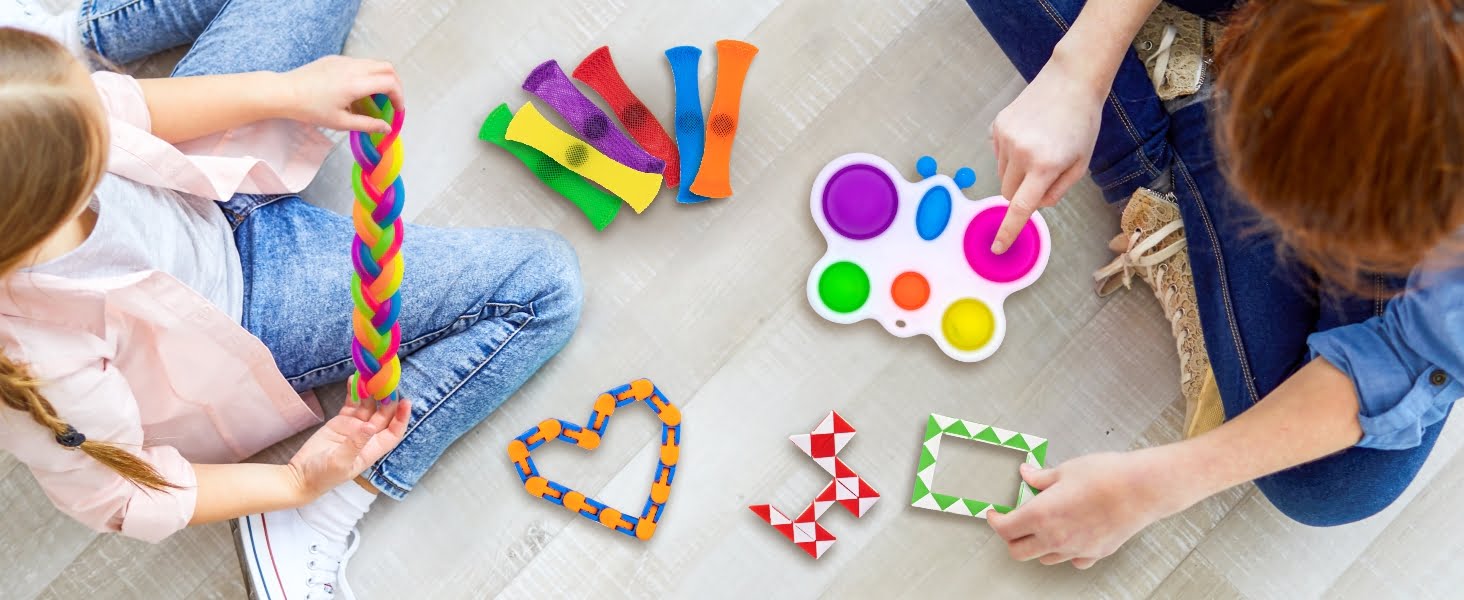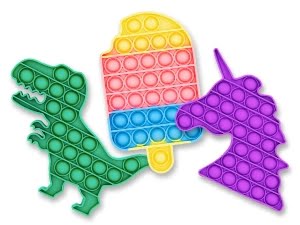 Push Poppers
Fidget poppers are a great stress-relieving tool that can be used in party settings to help guests unwind and relax.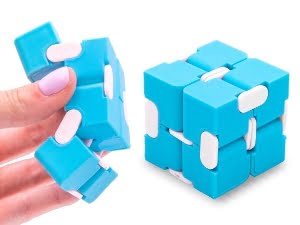 Infinity Cube
The science behind hand-eye coordination is that our eyes send visual information to the brain, which then processes the information and sends signals to our hands to perform the required action.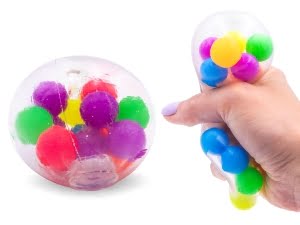 Colorful Stress Ball
The texture is smooth and squishy, making it a great sensory toy for those who fidget or need to relieve stress.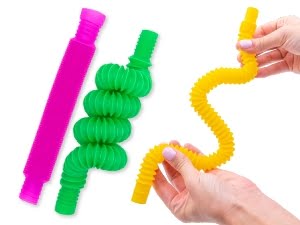 Pop Tubes
Fidget pop tubes can be suitable for children with autism or ADHD as they can help to calm down their minds and keep their hands busy.
Fidget Toys Pack with 50 Pieces!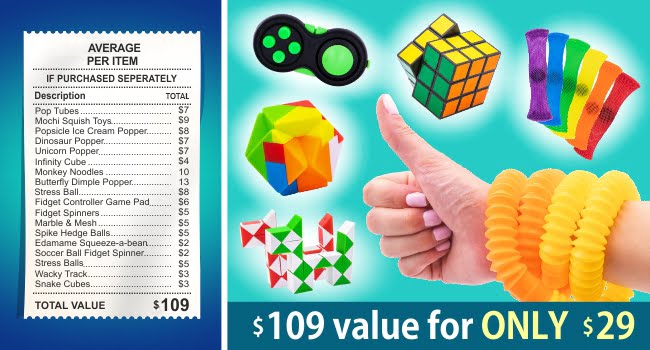 An Insane Value for the Fidget Obsessed!
The poppers are perfect for stress relief and can be used as a sensory toy to help cultivate logical thinking and train sensory abilities. They make a popping sound when squeezed, providing a fun and satisfying tactile experience. The keyhole and chain on each ball allow them to be used as keychains or hanging decorations.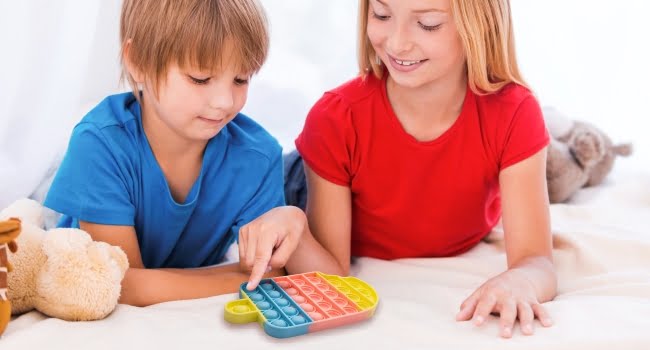 Fidget Poppers can be used as decorations and rewards for celebrations, parties, and kids. Here are some ways to use them:
Use them as party favors or prizes for carnival games, treasure box toys for classrooms, or pinata fillers.
Include them in goodie bags or as stocking stuffers during Christmas giveaways.
Use them as rewards for kids' birthday parties or school classroom rewards.
Use them as miniature novelty toys during Halloween party giveaways.
These sensory fidget toys are not only effective for stress relief, but also make for interesting desktop toys and can create a fun atmosphere at parties.
Overall, Fidget Poppers are versatile and can be used in a variety of settings to add some fun and stress relief for both kids and adults.