Description
---

Make every special occasion a success with Fidget Toys Party Favors for Kids! With sensory toys, fidget packs, and anti-stress stocking stuffers, you'll have kids of all ages entertained and engaged.
Perfect for Easter baskets, birthday party favors, or just simple classroom prizes, these fidget toys and toddler toys are sure to make kids smile!
Research has shown that using fidget party favors can improve mood, reduce stress, and alleviate boredom. They can also be used to help those with autism and other sensory processing issues.
It is important to note that this is not a replacement for any other treatments or therapies, but a form of complementary therapy. These toys are great for all ages, providing an opportunity to reduce stress, increase concentration and reduce boredom with so many shapes and sizes.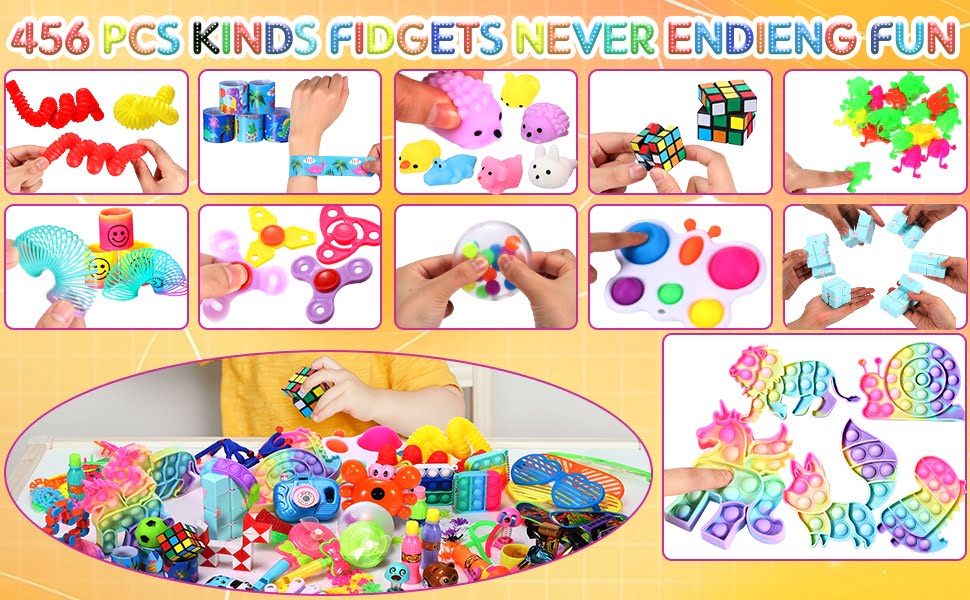 What's in a box?
This party assortment toys includes 52 kinds of funny fidget toys, such as 5 Animal pop fidget keychains (lions, dinosaurs, foxes, horses, and snails), 14 mini pop fidget keychains (square, vertical and animals), 2 pop bracelet keychains, 30 spiders, 4 wall climbing spiderman, 2 cameras, 5 tumblers, 4 smiley faces, 1 magic stress cube, 2 lollipop whistles, 6 squishies, 8 colored balls, 2 wacky tracks, 1 rebounding kart, 2 tubes, 20 jumping frogs, 4 rainbow circles, 1 assembled ball, 70 paperclips, 4 touching hands, 3 assembled dinosaurs, 8 dinosaurs, 2 glasses, 40 monkey building blocks, 1 football, 5 blowing dragons, 5 slap bracelets, 5 coke pens, 3 three-finger gyroscopes, 2 hand football rackets, 5 rings, 5 jewel rings, 2 marble and mesh, 2 gold rings and silver rings.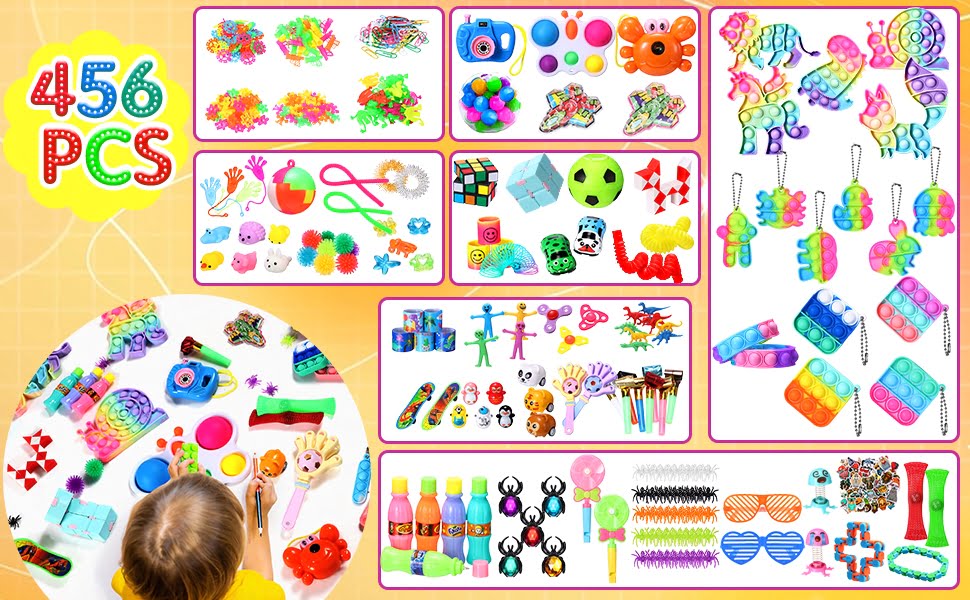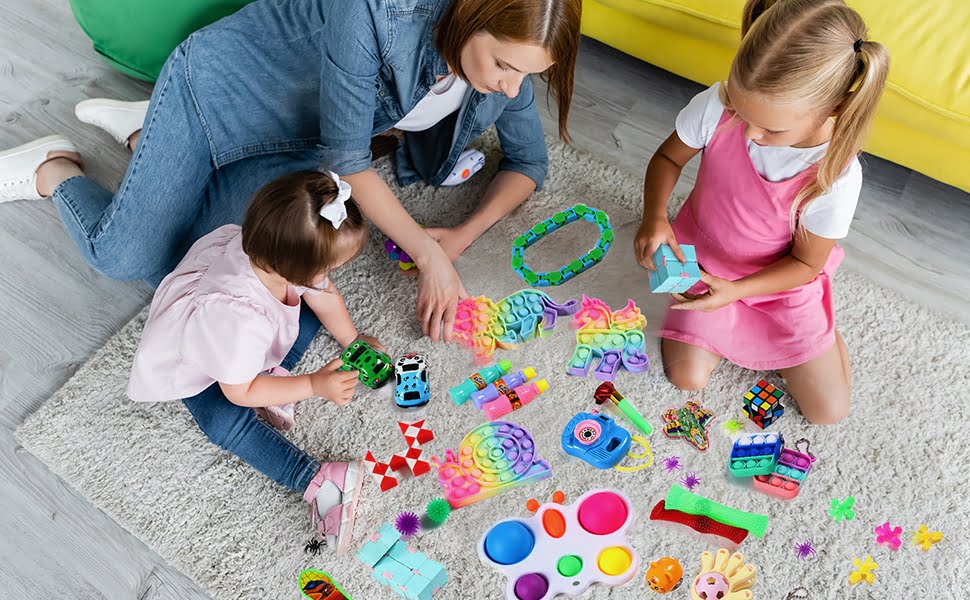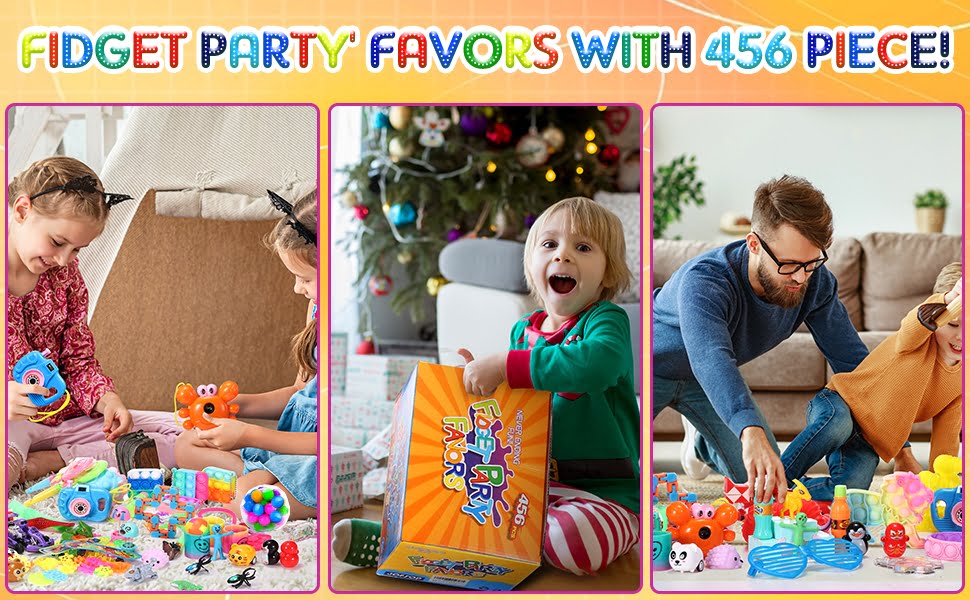 Wide Range of Applications
A wide range of play toys suitable for boys, girls and teens make ideal gifts for any kind of party – be it a birthday, Christmas, Halloween, Valentine's Day or Easter.
Your child and their friends can discover an unlimited world of joy with over 456 small toys!
Unique Classroom Rewards & Treasure Box Toys
These toys can be used as rewards and treasures in the classroom, bringing joy and fun to children in activities. They are sure to be a hit with the kids.
This toy is designed to help everyone – kids and adults alike – relieve stress and anxiety. It's a great way to keep the brain engaged and hands occupied, while still being fun.
Small toys can help to foster children's imagination, learning ability, and the relationship between you and them. Children will love these toys!