Description
---
Product Description
606PCS OF FIDGET SENSORY TOYS PACK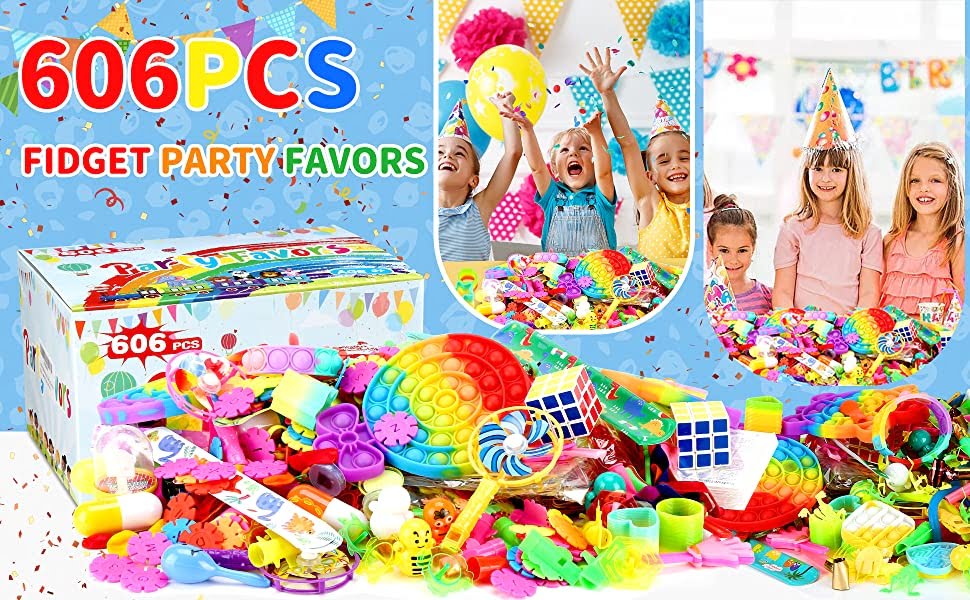 This amazing collection of 606 PCS fidget toys is an ideal choice for kids' birthdays, carnivals, class rewards and more! Perfect for stuffing pinatas, stocking stuffers and Valentine's Day gifts, this party favor toy set is sure to be a hit with every child!
PARTY FAVORS FOR KIDS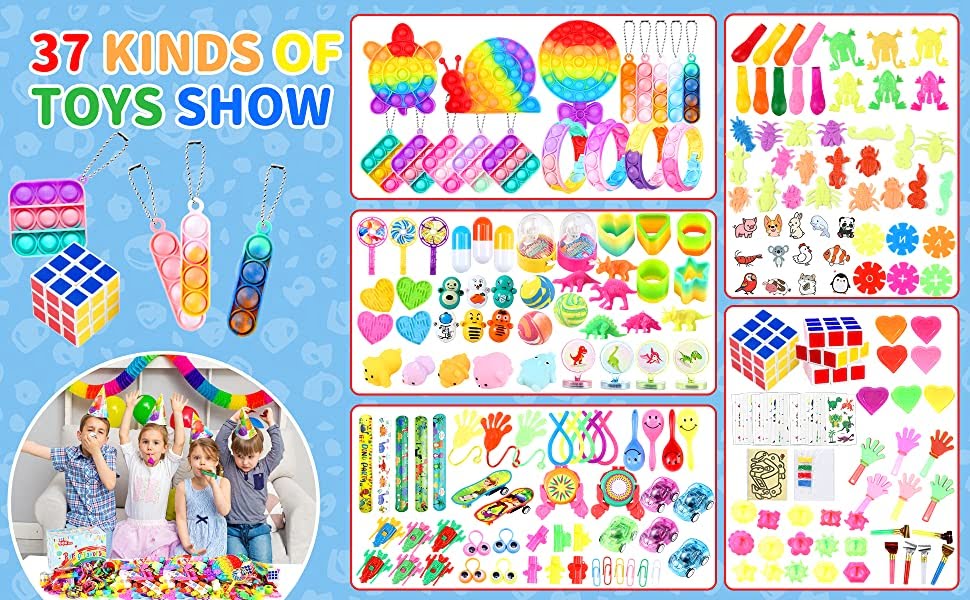 A party favor set of 37 kinds is sure to captivate kids! You won't be short on fun with Pop Bracelets*4, Square Keychains*5, Mini Oblong Keychains*5, Magic Cubes*2, Fidget Toys*3 (Turtles, snails, lollipops), Pull Back Race Cars*5, Mochi squishy toys*5, Party Blowers*12, Cartoon Weebles*6, Dinosaur Slap Bracelets*5 and Rainbow Springs*5. There's something for everyone!
TREASURE BOX TOYS FOR KIDS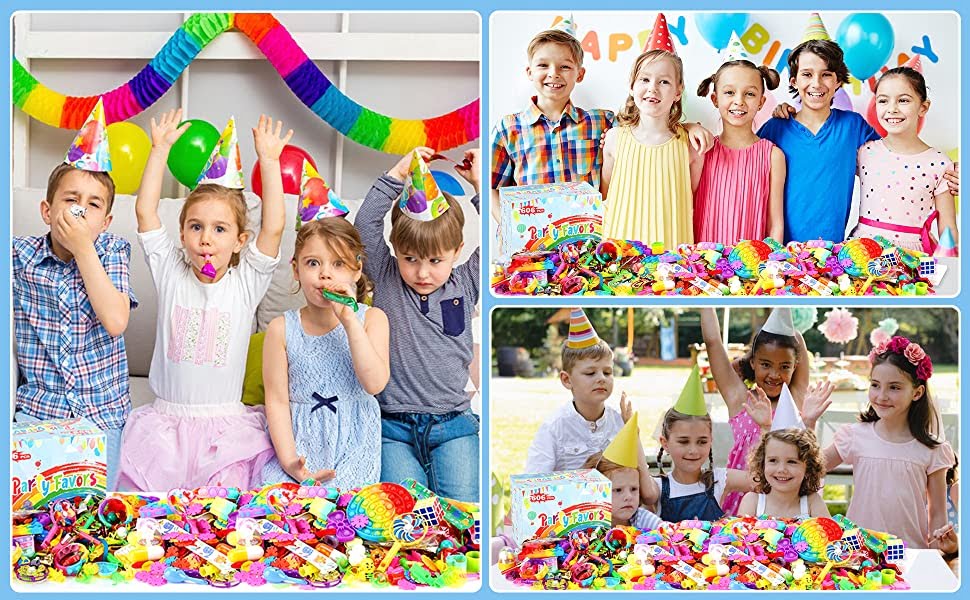 These bulk toys can bring tons of joy to the classroom! Use them as prizes to delight kids during activities – they'll be ecstatic!
FUN FOR EVERY OCCASION
From Carnival prizes to stocking stuffers, there's something for every kid in this awesome toy assortment! Spoil the kids with birthday party supplies and goodies, or make Halloween extra special with prizes and treats. This collection is perfect for filling pinatas, prize boxes, and goodie bags – find something that makes every kid smile!